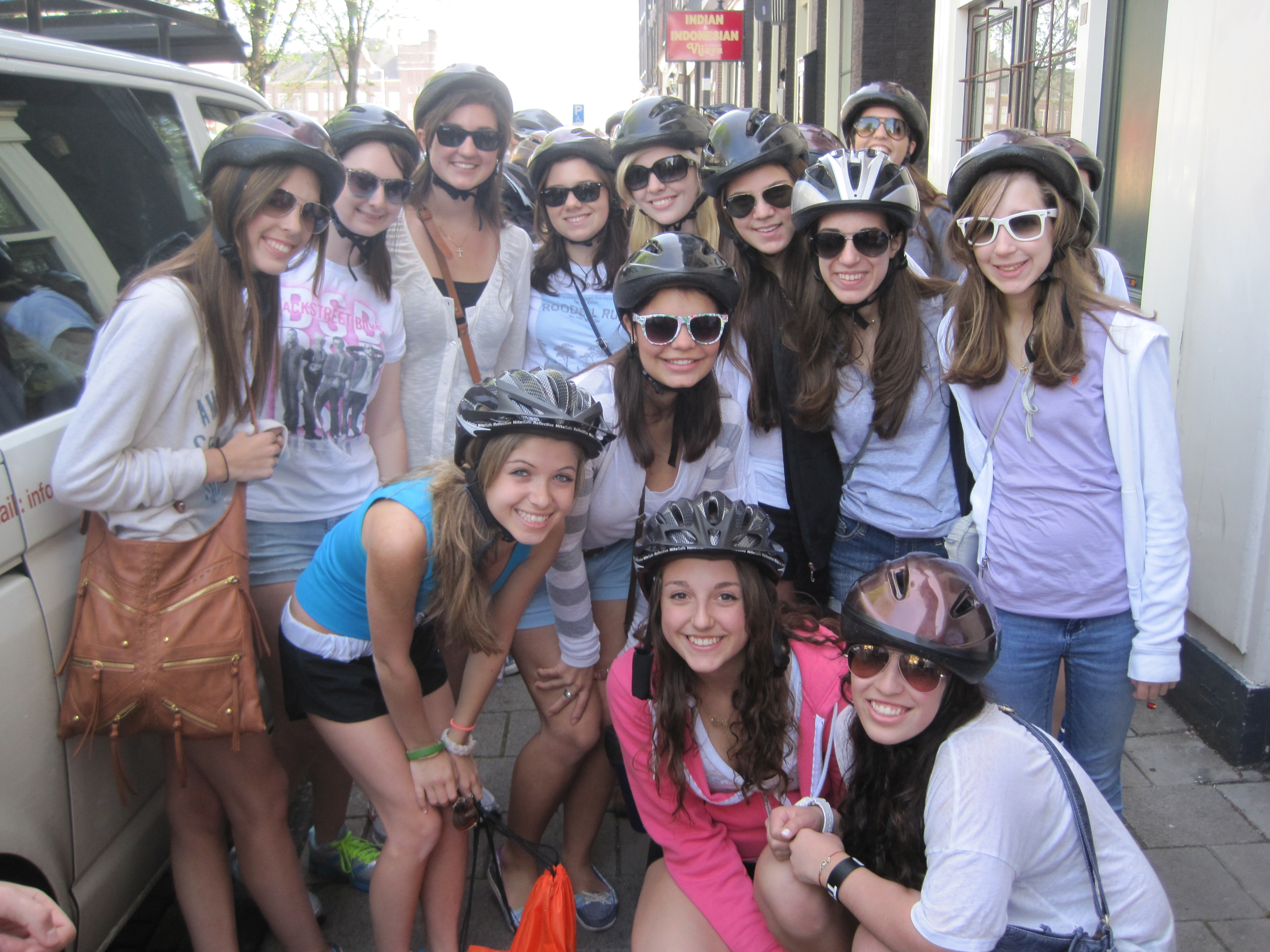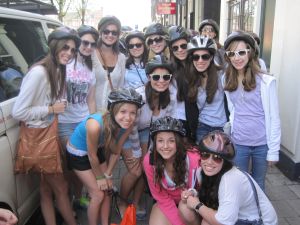 Hallo! (For those of you that don't know, that is Dutch for "hello"),
Can you believe we're already on day seven of our trip? The days have been moving so fast, but you know what they say: time flies when you're having fun! We are currently en route to Paris, the city of love and pastries (two of Whitney's favorite things) and we're all trés excited to explore every facet of French life.
Since we spoke last, our trip has managed to ride the London Chunnel (English channel tunnel), see the famous secret annex where Anne Frank lived over 70 years ago, and witness first-hand many of Van Gogh's most famous pieces. While at the museum, Jacob W. and Emily G. wandered enthusiastically through each room, intrigued by Van Gogh's precision, technique, and the compelling story of his life. Meanwhile, Molly and Abby both thought that being able to tour the Anne Frank house was one of the most meaningful and significant events of the trip so far.
Most memorable, however, was when our trip went to Boom Chicago for a night of exceptional comedy. The performers asked for volunteers and they selected our very own Alex K. to be featured in an act on stage. Alex was an excellent sport as the performers displayed his facebook page on a large projector, "dumping" some of his facebook friends by vote of the audience. Throughout the performance, the audience was also asked to submit ideas for the next skit via twitter, as the theme of the night was social media. Stephen and Brooke took full advantage of this opportunity, submitting so many great ideas that our trip was the star of act two, as well.
One of our favorite experiences thus far was bicycling through the historic streets of Amsterdam, a city that we learned is ruled by bikes instead of cars. So, when we strapped on our helmets and took off for town, we fit right in with the locals. Just before sunset, we visited the famed "I AMsterdam" letters, and Sam W.,  Sam F., Jessie W., and Rachel seemed to know exactly what to do as they carefully climbed atop the statuesque letters to pose for pictures.
During our stay in Amsterdam, we encountered so many diverse groups of people. Emily B. and Alexis were excited to meet a sports team from South Africa, while Anthony and Brent found the Dutch to be some of the most fashionable people they've ever met. Lauren B., Dani, and Kim were so inspired by many of the creative and unique outfits we saw throughout the day. We were particularly astonished to see many of these well-dressed women in high-heels and wedges riding around the city on bikes and vespas.
Though our time in London and Amsterdam is now complete, we take a little bit of each place with us as we continue on, striving to embrace every memory and treasure each moment.
As they say in France: Au revoir et je t'aime,
All of us on the European Discovery
The Westcoast Blogger