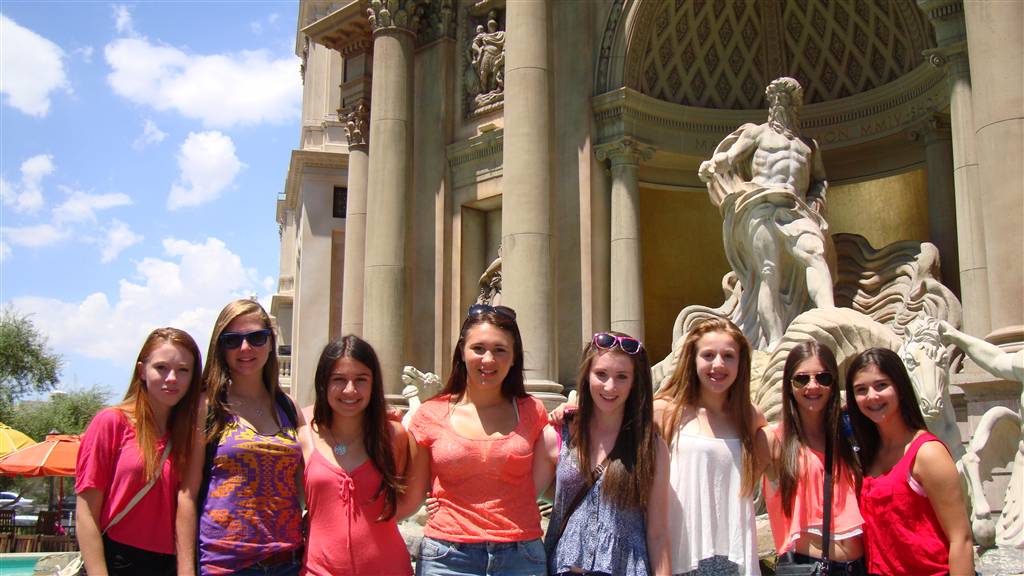 The U.S. Explorer checks in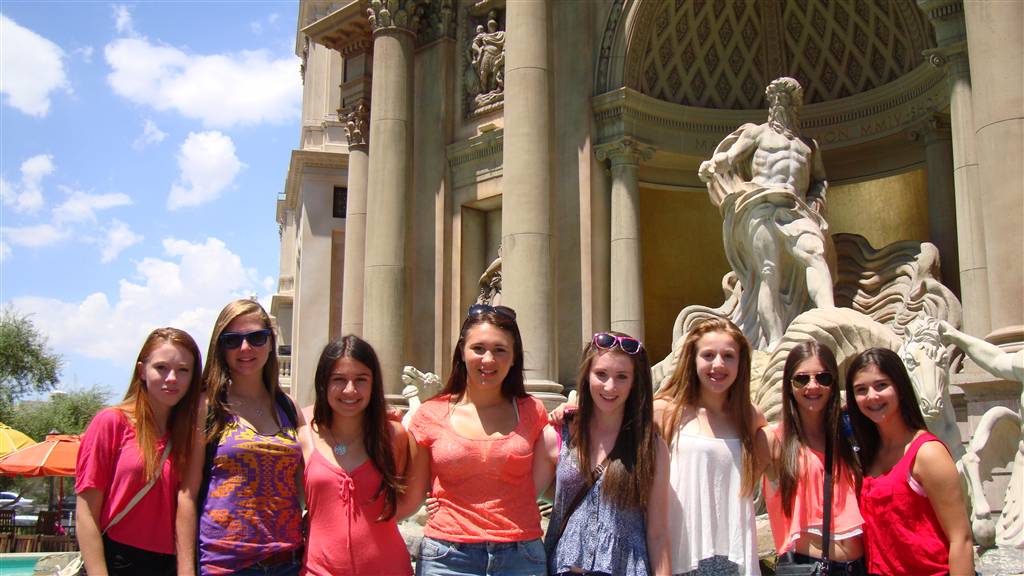 Hey XR19 Parents,
Our day at the Grand Canyon and the Coral Sand Dunes was even more amazing than we expected it to be! The day started with a celebration for Delilah's birthday! After singing "Happy Birthday" on our nicely decorated bus, Jared decided to change up our morning mix routine by playing the music videos of these songs! Some even had the words beneath which made our normal singalong even better. Haley said it was life-changing!
The Grand Canyon was absolutely breathtaking! Its beautiful structure and colors made it clear as to why it's one of the greatest national parks to visit. Our hike into the canyon provided unmatched views and was the highlight of Gary's day. We then stopped for a delicious picnic lunch of grilled cheese and spaghettios- a lunch from our childhood past! The view didn't disappoint from our picnic spot,  with a view into the canyons.
The Coral Sand Dunes were beyond cool! As we reached our destination, we ran to the top of the huge hill of sand and spent time together as a group. Noah pencil rolled down the hill, but Amanda was quick to catch up to him! Lyndsey was determined to reach the top of the hill and refused help from anyone else! Haley and Isabel made funny poses in front of the camera (not surprising at all). Nikki, Chase and Rickey explored the different dunes running up and down many hills.
We played "Chuck the Chicken" at the sand dunes (typical XR19 style at a tourist attraction) to complete our Battle of the Sexes competition.  Both teams put up a great fight, but the boys won this challenge. Tyler claims his yelling,"yeah boys!!!" was the reason they won.
We continued Battle of the Sexes that evening, with a cheer, an air-band and a dance. Brandon and Justin introduced the cheer Blue Man Group style! The boys cheer featured a rap session by Zach G. The rest of the boys were involved in the cheer behind him, mentioning influential men in the world. Just when you think the rap performance was the end finale, Zach G. , Lee and Jonah E. sang their air-band to "Don't Stop Believing." Nikki, Julia and Alexa sang to the tune Tic Tok, by Ke$ha. It was nice to see both teams come together to work as a team toward their grande finale.
Just as we finished the competition, the group surrounded Delilah in singing her Happy Birthday again. S'mores for dessert was a nice addition to the carrot cake Deliah had requested!
We would also like to announce that the Gotcha champion is Lee! It was a close battle between him and Nikki as the final two, but Lee made the last pull to victory with Emily as his "partner in crime." Who knew it was so hard to make someone say style.
On our way to Vegas, Grant shared some interesting facts about Vegas after we watched some clips from Vegas Vacation. Brandon was super excited to reach Las Vegas, as it was his birthday! As soon as we arrived at the hotel, we did not waste any time! We headed right to the pool area and jumped into the wave pool and lazy river!
We went to New York, New York for dinner, where we enjoyed an authentic New York experience. It was as if we were in the heart of New York City, with jumbo hot dogs and pizza and pretty close to life size Statue of Liberty.
Zip lining right over Freemont Street unreal! Lights flashing and music blasting over a pedestrian street with everyone watching from below. Aaron yelled, "Vegas Baby!!"Abby said she had an amazing time because as felt like she was flying over the city! As everyone got off the zipline, a Queen montage surrounded Freemont street. Kyle said it was really cool and we may have caught him singing along to Bohemian Rhapsody.  On the bus, Brandon thanked everyone for an amazing birthday. He said it was by far the best birthday he has ever had.
The following day, XR19 was happy to celebrate our third birthday in a row – Jamie's! We started off our day by going to the Forum Shops at Caesar's Palace! During the time we were there, it changed from day to night every 30 minutes. We also got to watch the animatronic gods battle. From there, we headed back to the hotel to enjoy more time at the pool! It was so much fun yesterday that we wanted more splash time. At Buca de Beppo we sang the restaurant's special birthday cheer to our birthday girl – with the help of the entire restaurant.
Then it was off to the Stratosphere and rides 1,000′ off the ground overlooking the strip. Sam E. went on Insanity. While spinning over the edge of the building, we heard him yell, "yeahhh!!! Vegas!!" Jamie went on Insanity as well and she said it was the most amazing thing she's ever done. Izzy and Julia also said they loved the ride! Mabil said that she put her hands over her face in the beginning because she was nervous, but then she soon removed her hands from her face when she realized how cool it was. Evan A. said it was view was unreal and that he would definitely do it again.
Lyndsey and Delilah yelled to us from the 109th floor from the Big Shot as they were being shot in the air. They couldn't wait to tell us how much fun it was when they arrived back on the ground.
Next stop was the Venetian Hotel, which was beautifully set up to create and us feel as if we were in Venice. There were gondolas and even a masquerade going out when we walked in. As we were leaving, we saw the volcano at the mirage erupt. Jonah F. yelled, "Whoa! Look at the fire!" Rickey and Jason thought the volcano was cool, but were more excited to see the dancing fountains at the Bellagio. Evan S. said the music and choreography was greatl! We then stopped inside the hotel to see the hand blown flowers, gardens and the world's largest chocolate fountain. Matt and Samantha said Vegas was their favorite destination so far!
Looking forward to Cali! Especially Grant, who cannot wait for the next round of Gotcha to start. This trip just keeps getting better and better!
We will keep you updated soon!
The Westcoast Blogger