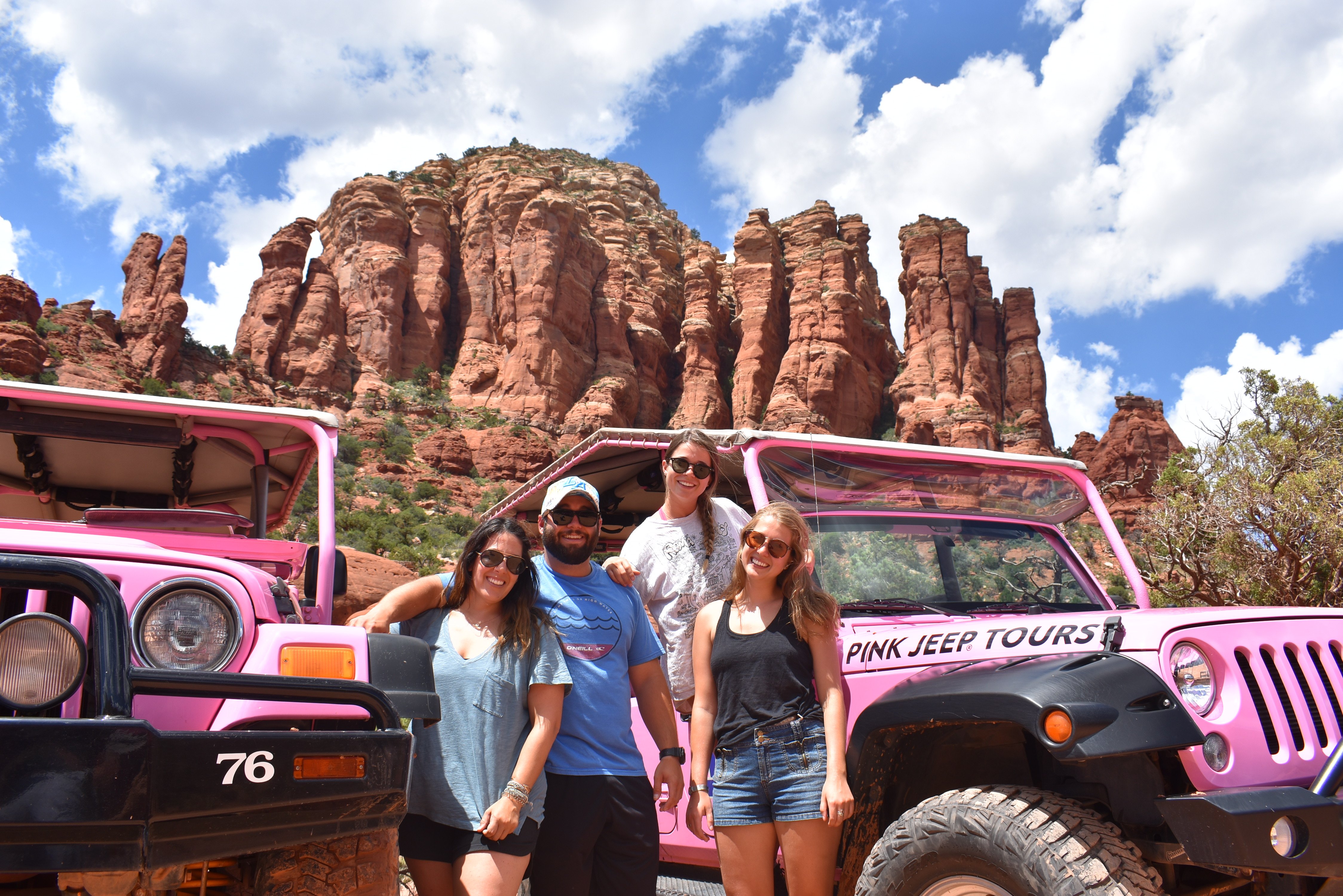 Have you ever had a summer job that you looked forward to all year? How about one where you were paid to travel?
As a leader on our summer programs for teens, you'll get to experience one of the most rewarding jobs of your life.
"Being a Trip Leader is one of the most fulfilling jobs I've ever had. Traveling with a group is an incredible experience where you learn so much about the world, yourself and everyone around you. It's very meaningful to be trusted with the responsibility of guiding teenagers on this unforgettable journey of discovery."
Delaney O.
Here are a few reasons why you should work as a Program Leader with us this summer:
1. Be a positive role model and mentor for teens
Our programs are about more than traveling to amazing destinations; they're about encouraging teens to grow and learn about themselves and the world around them. As a group leader, it's your responsibility to create a fun, enriching, and safe atmosphere that promotes this growth.
Whether you're leading a Travel, Learn, or Volunteer summer program, you'll encourage teens to step out of their comfort zones, try new things, and make new friends, helping to create their summer of a lifetime.
Our travel leaders are so much more than just tour guides; they are exceptional individuals who play an important role in impacting the lives of teens and creating lasting memories for our young travelers. They have good judgment and are positive role models for those they are leading.
2. Get paid to travel
If seeing the world is your dream, what could be better than a job where you literally get paid to travel?
Whether you're leading teens on an adventure across the U.S., helping them navigate a new city on a pre-college enrichment program in Europe, or volunteering alongside them on a service project in South America, you're in for an unforgettable experience.
We're looking for summer leaders who are passionate about traveling the world and have a desire to share this passion with others.
3. Meet new people
Of all the amazing things teens can experience over the summer, making new lifelong friends is perhaps the most memorable. As the summer progresses, you'll see that the teens aren't the only ones making new connections.
Working as a summer leader, you'll get to bond with your team of staff while sharing unique summer experiences and overcoming challenges together. On top of that, you'll bond with your group members as you get to know them over the summer.
You'll meet people from diverse backgrounds, and maybe even find a few new friends to make future travel plans with!
4. Become a global citizen
Our Program Leader position allows you to become a great global citizen. Not only will you be personally interacting with other cultures, but you'll be leading a group of teens and opening their eyes to the world outside their home city or country.
This global citizenship is taken one step further on our community service programs, where you'll be working alongside them on volunteer projects that leave a positive impact on the communities visited.
5. Find your calling
Taking a break from the usual 9-5 routine and joining our team this summer will allow you to experience a truly amazing and rewarding job. One that might inspire you to explore your passion for travel even further.
While supporting your group and helping them step out of their comfort zones, you also might uncover things about yourself that you never knew. You'll likely face a few unexpected challenges over the summer that our team will help you overcome and learn from.
Being a summer leader will teach you lifelong skills that can only be learned through experience. Ask any of our alumni staff, and they'll tell you that being a Program Leader is so much more than just a job.
6. Join an amazing team
Our staff are truly the secret ingredient to our success! Not just our summer leaders and directors, but also our full-time staff, communication centers, and everyone else involved in creating our summer experiences.
Our unique company culture promotes safety, fun, inclusion, teamwork, and a commitment to each and every traveler who joins us. Working as a summer leader for Westcoast Connection will connect you with people who are just as passionate about travel and working with teens as you are.
Becoming a summer Program Leader isn't easy, but the rewards you will get from this experience are unparalleled. If you think you've got what it takes to be a great travel leader, complete our online application now!