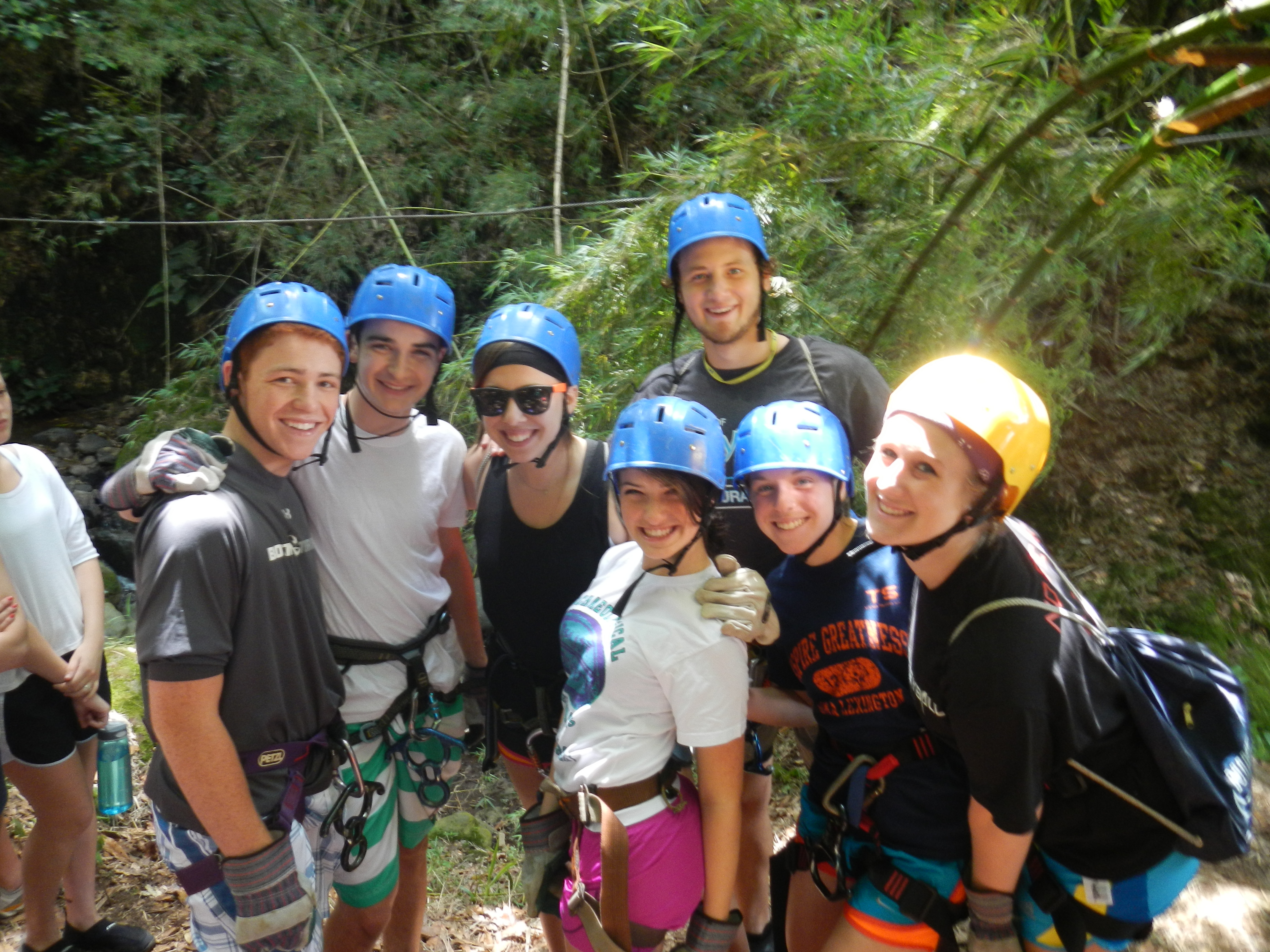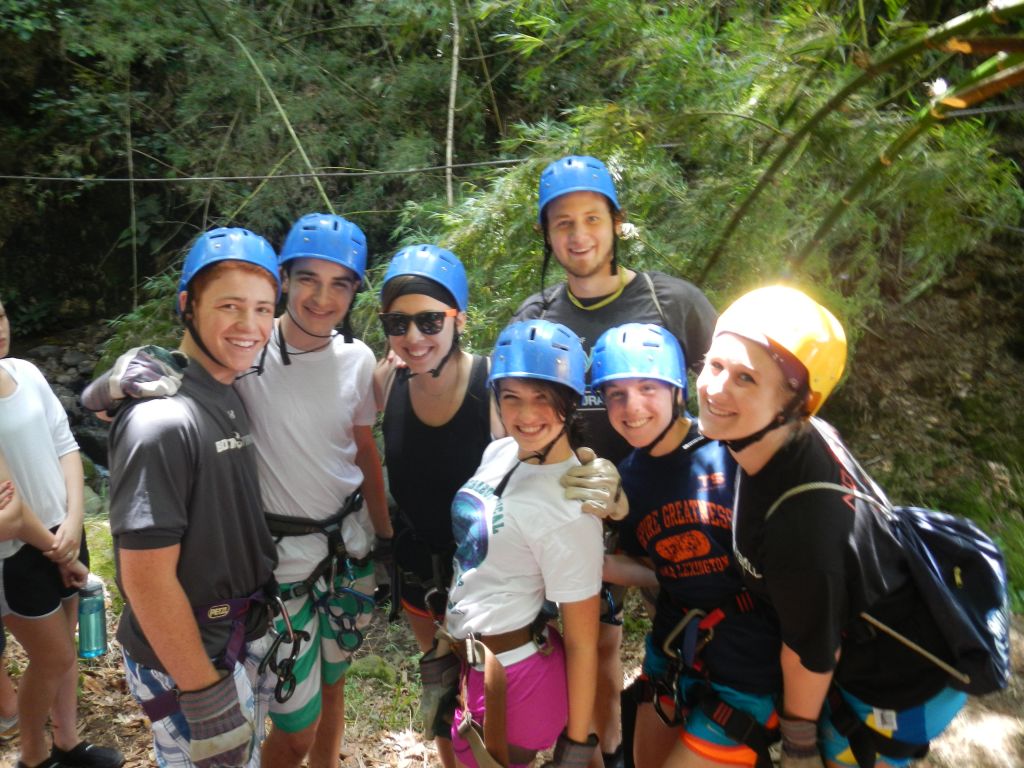 Another update from Costa Rica Community Service:
Hola Familias y Amigos!!
Our trip in Costa Rica has continued to be both a beautiful and humbling experience. We spent the past few days volunteering with the Humanitarian Foundation, interacting with the children of La Carpio, working on a construction site and beautifying the premises. It has been a whirlwind of an experience, one that we will always remember. We have all been incredibly impressed as to how committed our trip members are to leaving their mark in the communities in which we are volunteering. Everyone has been working hard and is constantly excited to make a difference, no matter the task. This is a truly special group of teens and one that we feel very privileged to have in the CR1B family!
Day 4 was extra special for Jacob and Chelsea since it was Canada Day!! We all wore red and white, and listened to music from our favorite Canadian Musicians like Justin Bieber and Carly Rae Jepsen!  This day was then spent helping to rebuild a home that was completely burnt down in a fire. The house was still in the demolition phase, and we had a lot of fun tearing down the walls and clearing the area. It was incredible to see what a difference we had made, and we were all amazed to see how different it really looked from when we arrived to when we left. Morgan N. and Lauren both had a lot of fun using all of their strength to tear down one of the inner walls! Arielle and Maddie did an excellent job in our fireman lines, really allowing our whole group to work as a team and make our work really efficient.  This day was extra meaningful for us because our Morning Song, called "Walls Fall down" by Bedouin Sound Clash was put into reality. We physically made the "Walls Fall Down" and we enjoyed singing the song while making it happen right in front of our eyes. The Morning Song is special to us because we listen to it first thing every single morning as we get on the bus. It is becoming a really special song that makes us all feel even more like a community.
At the end of that day, we had a chance to eat some "American food", which many of us were really excited about!
On Day 5, we spent the day working as volunteers at a Day Camp for the kids from La Carpio. Jamie did an AMAZING job leading her small group in a game of Simon Says in Spanish! We all made a lot of new friends and got to play with some of the cutest kids! Jason even made a friend who he hopes to keep as a pen pal, even beyond our time in Costa Rica! This day was extra special as it really put everyone into direct contact with the locals of La Carpio and made us feel like we really are a part of their community.
After such a great experience with the Humanitarian Foundation, we have made our way to Arenal and are eager to see the most famous volcano in Costa Rica! Christy is especially excited to spot some monkeys!  We got to celebrate a VERY special first day in Arenal as it was Hannah's Sweet Sixteen!!! We made this day extra fun with a Costa Rican cake AND an awesome Piñata!!! To end off this wonderful day, we went swimming in the beautiful Baldi Hot Springs.
This trip has been incredible thus far and we are eager to continue the #bestsummerever!
Pura Vida!
The Westcoast Blogger