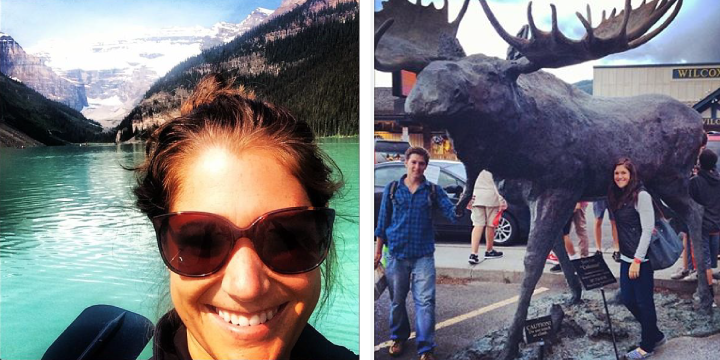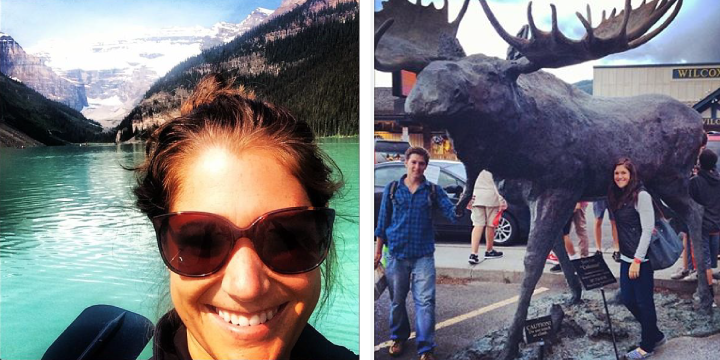 Name: Sara L
Nickname: Sas, Sarbear, or Susie
Occupation: Intervention Specialist; Special Education math teacher
Years working for WCC/360°: Summer 2015 will be my fourth summer!
What's your favorite way to spend a weekend or a Sunday afternoon?
During football season- at the Browns game!!! Any other time, either relaxing with my puppies, watching a movie, or baking some dessert. I also love taking weekend trips to visit friends or just to get away.
What's your favorite place to travel and why?
Somewhere I have never been; I love exploring new places and see the different cultures throughout the world. However, my favorite place is Sedona, Arizona. I love the scenery and different views when hiking!
If someone dumped out your bag right now, what would they find?
Well, you would definitely see how silly organized I am! I have a bag full of pens/markers/pencils/teaching things, lip gloss, hand sanitizer, Advil (all those essentials) and my planner!

You're stranded on a deserted island… What are the 3 things you bring with you and why?
Tough question… One- Planner/pens- I have to write down what I do all day! Two- matches- this will be used for light and heat (I'm always cold) and Three- Something to hold/purify water- I'm always thirsty!
Ocean or pool?
Love the ocean, sand and waves!
Favorite WCC/360° activity?
Hiking! Even though sometimes it makes me feel out of shape, I love exploring!
The one item you always pack and never use is:
What feels like 200 t-shirts when I really wear three.
The item you always wished you'd of packed and would always use is:
A blanket or a pillow for the bus and camping.
My celebrity crush is:
Ryan Reynolds- enough said.
If Hollywood made a movie about your life, whom would you like to see play the lead role as you?
Kristen Wiig; love her in the movie Bridesmaids!
My hidden talent is:
I can bend my left pointer finger all the way back.
Favorite quote?
"Life is what happens to you while you're busy making other plans" John Lennon
Best ever WCC/360° memory:
It would have to be Bobsledding on the Olympic track in Calgary. So scary, but such a cool experience! I also loved canoeing in Lake Louise; prettiest place in the world (so far!)

To have the best job in the world, you really need the best people in the world. Think you got what it takes?
Apply now: http://bit.ly/1aBJqx5
The Westcoast Blogger