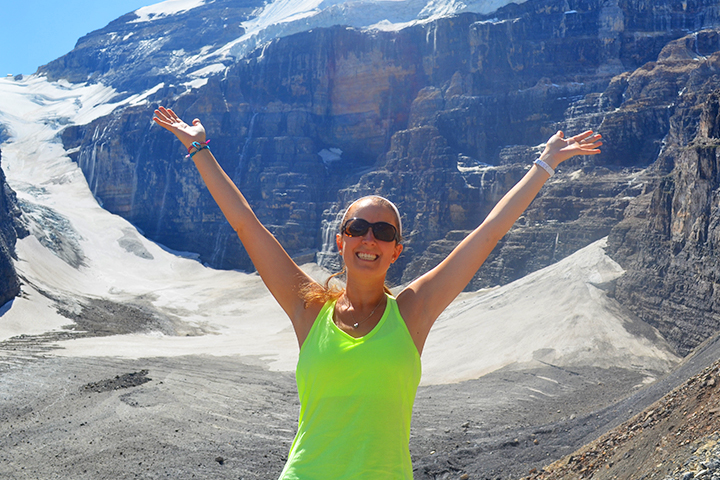 Name: Samantha H.
Nickname: Sam
Occupation: High School Physical Ed and Science Teacher
Years working for WCC/360°: 7
Where can we find you when you're not working?
I love taking our dog Bailey out for long walks or runs. It's a great time for me to take a break from work and get some exercise. In the middle of the winter, it can be a little chilly though.
What's your favorite place to travel and why?
I can't say I have a favorite place to travel but I especially enjoyed the Galapagos Islands and Australia because I loved how close you could get to the wildlife.
Runners or flip-flops?
Runners. I teach phys ed so I wear them every day.
Ocean or pool?
Honestly, my favorite would be a lake. It reminds me of getting away to a cottage where everything is quiet.
Favorite WCC/360 activity?
Every trip I've been on has whitewater rafting and it's always a highlight. Something about being on a boat with no cellphones or distractions is very calming for me.
The one item you always pack and never use is: A hairbrush!
The item you always wished you packed and would always use is: A pair of sweatpants.
If Hollywood made a movie about your life, whom would you like to see play the lead role as you?
Jennifer Lawrence?? Maybe. She's kind of quirky, like me ☺
My hidden talent is: not really hidden, but learned from travelling so much. I can fall asleep anywhere!

To have the best job in the world, you really need the best people in the world. Think you got what it takes? Apply now: http://bit.ly/1aBJqx5
The Westcoast Blogger