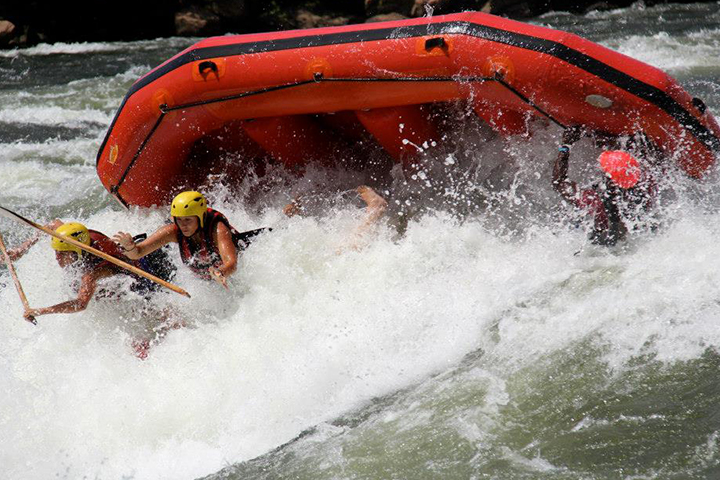 Name: Keanne
Nickname: Key or Kiki
Occupation: Teacher
Years working for Westcoast/360°: Going into my third trip!
Where can we find you when you're not working?
Anywhere and everywhere. I don't stay still for long. I've got a lot of world left to explore.
What's your favorite way to spend a weekend or a Sunday afternoon?
Spending time with my friends and family. Sometimes I research new travel destinations and I check out flights to see where I'm off to next!
What's your favorite place to travel and why?
It's hard to choose because everywhere I've been has something else to offer. Australia is full of wonderful accents, kangaroos and beautiful beaches. I love Africa because the people are incredible, the way they live is beautiful and the love they have to give is inspiring.

If someone dumped out your bag right now, what would they find?
What do you need? You name it; I've probably got it!
You're stranded on a deserted island… What are the 3 things you bring with you?
My jewelry, country music and Franks Hot Sauce.
Runners or flip-flops?
Flip flops or bare feet without question!
The one item you always pack and never use is:
My hair straightener and hairspray. In theory I think I'll do my hair nicely everyday but realistically time is of the essence and I usually just rock the beachy look or throw it up in a ponytail.

What is the last book you read?
The Book Thief – great read I'd recommend it to anyone.
My celebrity crush is:
Taylor Kitsch (Tim Riggins from Friday Night Lights) or Ryan Reynolds.
My hidden talent is:
So hidden that I don't even know what it is yet.
Favorite quote?
"You only live once, but if you do it right, once is enough" – Mae West
Best ever Westcoast/360° memory:
Seeing trip members catch a wave for the first time. Their excitement is contagious as they cheer each other on and celebrate each other's successes!
The Westcoast Blogger