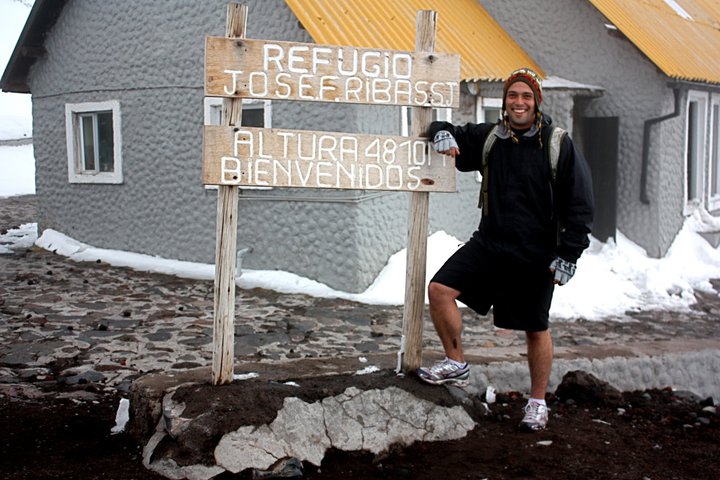 Name: Derek Gordon Heale
Nickname: Durk/D-Hizz
Occupation: Teacher
Number of trips run for WCC/360: 5
Where can we find you when you're not working?
Travelling / adventuring or doing something outdoors. I love to run, hike, play sports. I also love to be in the mountains as much as I can and snowboard when time / money permits and just surrounding myself with my awesome friends and family.
Best travel memory?
This might be a long tale, but here it goes. I love taking pictures while travelling and especially when I am amongst new cultures. When I was in Thailand, we were walking in a little market where crafts by the local women were being sold in a rural part of Chiang Mai. I saw a perfect candid opportunity to shoot a picture of a lady who had a baby wrapped in cloth to her back. I took a few pictures and almost immediately the lady came towards me talking in Thai. I was unsure if she was upset or happy that I had taken a picture without her permission. One of the partners we were working with translated what she was saying. She wanted to see the pictures. Gladly I showed her the pictures I had taken. The lady began to cry and put her hand on my shoulder and began to speak in Thai. It appeared she was asking a question. Again my colleague translated what she was saying. She said that the baby is her grandson, he is 7 months old, and these were the first pictures to ever be taken of him. She wanted to know if she could have copies of the pictures. My colleague said that if I were willing to get him the copies of the pictures he would come back and deliver the pictures to the lady and her family. I received an email from him a few months later saying he did in fact go back to the lady and her family and gave them the pictures. To this day, they are the only photos hanging on the walls in their house. It was just amazing; something we take for granted can be so special to someone else. Just one of the lessons we hope to learn while travelling.

What is the weirdest thing you have ever eaten?
Crickets, chocolate beetles, kangaroo, guinea pig. Should I go on?
Runners or flip-flops?
I want to get practical here and say it depends on the occasion. However, I've been told I sit on the post too much. So, I'm going to pick a side and say I do love the feeling of my feet being free and there is nothing better than a sandal tan… so I'll go with flip flops!
Hotel or camping?
Camping for sure! I'm cool with some 'glamping' too.

Favorite WCC/360 activity?
Learning how to shoot a spit gun in the Amazon Rainforest.

To have the best job in the world, you really need the best people in the world. Think you got what it takes? Apply now: http://bit.ly/1aBJqx5
The Westcoast Blogger