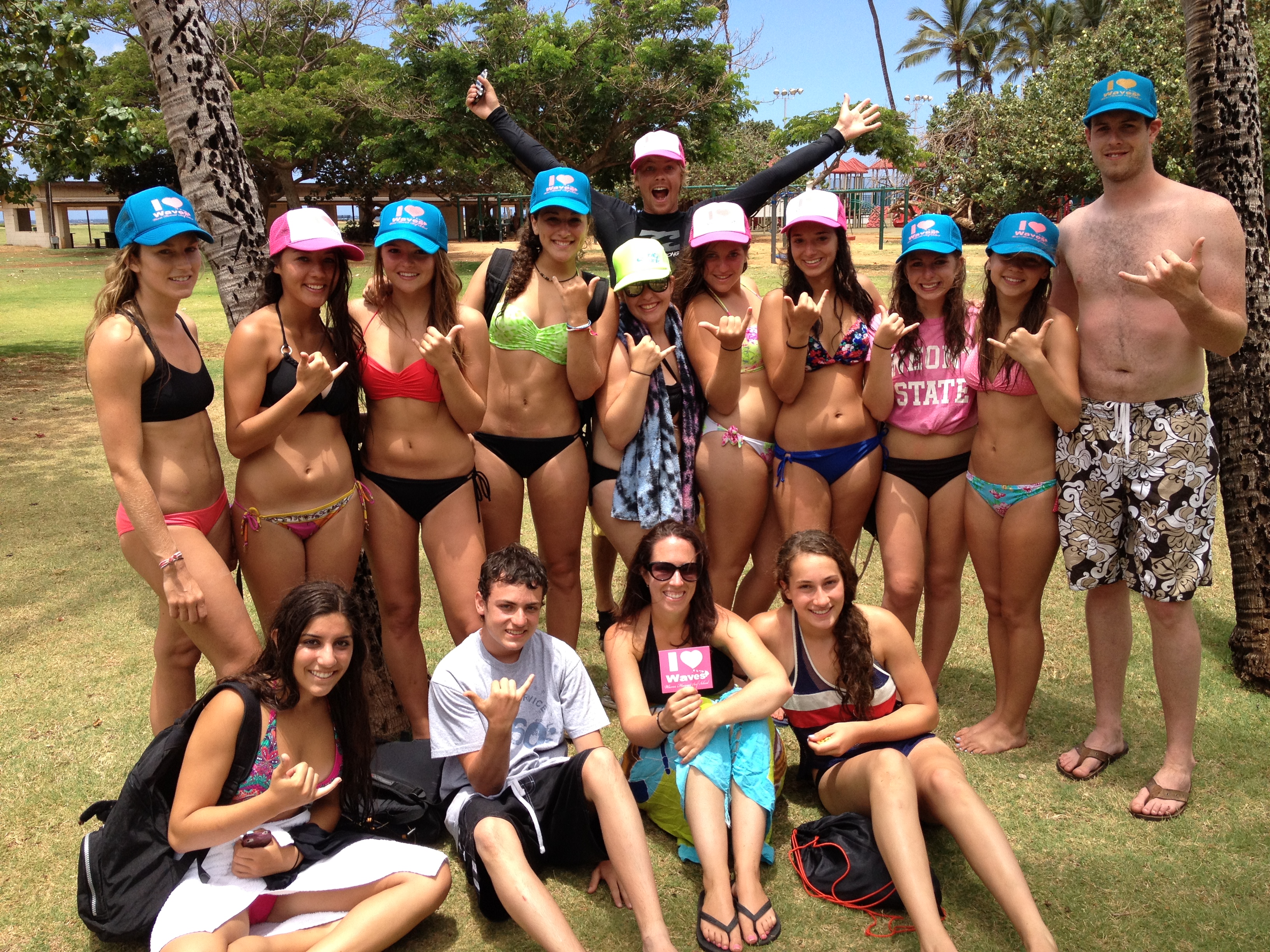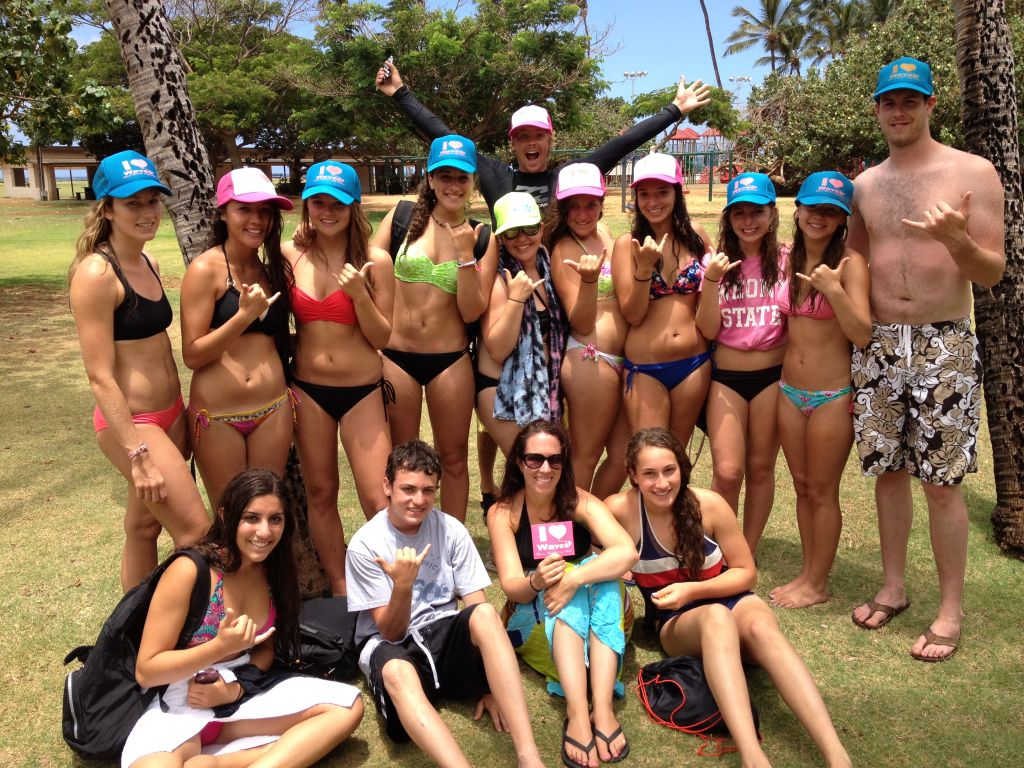 The final update from Hawaii Community Service:
Aloha, where did the time go? They always say that time flies when you're having fun.  When we arrived in Maui, we did everything in 2's. We spent two days at the Boys and Girls club, two days with eco Maui and Nature Jay and two days surfing.
Most of your teens were nervous at first to attend the Boys and Girls Club in Maui because it is structured differently from the one in Honolulu and the kids are older. As soon as our vans pulled up in the driveway, teenagers yelled, "The WCC/360 Student Travel kids are here!"  That immediately allowed our group to realize that these teens were genuinely excited to spend some time with us. It didn't take long for the bonding to begin. Lucie and Erin enjoyed incredible live music from the talented teens, while Brooke and Juliette enjoyed the skate park. Amanda and Courtney each received a flower from one of the children. Erica, Jack, Lily and Carly played football and some intense ping pong. We were invited to spend the last day with the boys and girls at their beach party for the very last day of summer, as they go back to school earlier in Hawaii. The most memorable relationship of all was built between Jill and a little boy named Sterling. He was quite the hit and everyone loved him, but he immediately took to Jill. After two full days with these kids, the goodbyes were not easy – tears were shed and there were lots of hugs. A few days later, we ran into Sterling's mom in town and she raved about us and told us how Sterling couldn't stop talking about missing his new friends.
The next two days were spent with "Nature Jay" or "Jay Bird". He gave us the most incredible tour of Maui with his in depth knowledge of the island and nature; we all learned a lot. The first day began at the farmers market where everyone enjoyed passion fruit and coconuts followed by a beautiful hike off the road to Hana or "Twin Falls".  After our refreshing swim, we put on our work gloves and weeded invasive plants. Everyone thoroughly enjoyed tugging at the plants and the satisfaction of seeing the root. Lucie enjoyed picking the plant that Paul Mitchell uses in his shampoo, to use for her hair. Our second day of service was spent rejuvenating at the beach and learning about the history of Hawaii.
Our two days of surfing began with great excitement, and we even rode the waves successfully!  Amanda took an instant liking to it and the next day Jack and Erica were pushing themselves to stand on their boards. Everyone was able to stand on their board, at least for a little while.
Not only did we surf, work in nature, and volunteer at the Boys and Girls Club, our evening adventures were very entertaining. Auntie Amy came to our hotel to teach us hula and lei making, everyone did really well. One night we went to a nearby park to play the Quest game and everyone showed their fun competitive side, especially Brooke. On July 29th, we attended the Luau show where Carly and Juliette joined TD Amanda on stage showing off their hula moves. It didn't take long for Courtney, Jill and Lily to put flowers in their hair (on the right side, which means their heart is not taken).
Our very last day was Juliette's birthday. She wore a sticker and a crown all day, but she had no idea what was coming for her later that evening. SURPRISE!! A decorated room, cake and everyone hiding, she was definitely not expecting that. It was a nice way to celebrate her and the end of our trip together.
Your son and daughters were a pleasure to have on this trip this summer. We all met in the airport 18 days ago as strangers and now we are one big Ohana (family).   It didn't take long for everyone to come out of their shells and now we are all very sad to say goodbye to our new friends. I am certain that these friendships and memories will last a lifetime. We are making the most of our last day because this last day is very precious to us all, being the end. We may never be together again, especially in Hawaii. Once you're children arrive at home and you notice that they can't get off instant messenger, Snapchat or Facebook, just know it's because they miss their Hawaiian Family!
With a tears and joy,
 The Westcoast Blogger