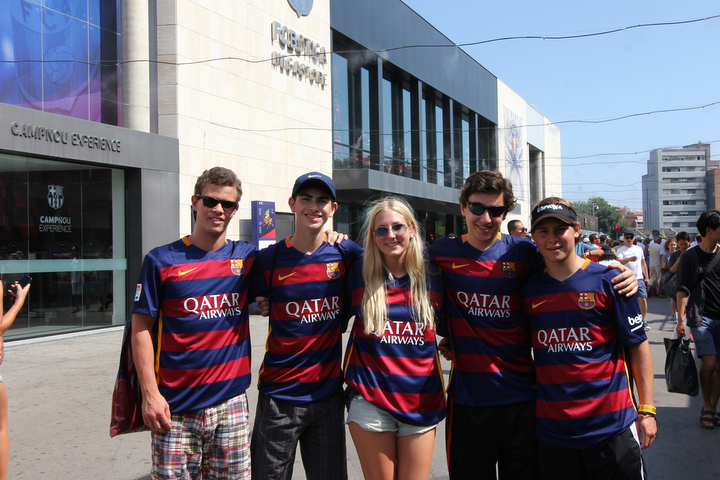 ¡Hola desde Sitges! Ya estamos en nuestra última ciudad y no lo podemos creer. Nos sentimos muy afortunados de haber pasado ocho noches magníficas en Barcelona. Con tanto tiempo tuvimos la oportunidad de ver dos obras del arquitecto famoso Gaudí – La Pedrera y la Sagrada familia, tomamos una clase de cocinar en la que aprendimos hacer paella, pan con tomate, y crema catalana, hicimos un tour en bicicleta, visitamos el parque Guell, y los museos de Dalí y Picasso. Pero incluso con tantas actividades, encontramos tiempo para relajarnos en la piscina  en el techo de nuestro hotel con una vista increíble de Barcelona.
Hello from Sitges! We are already in our last city of the trip and we can't believe it. We feel really lucky to have spent 8 wonderful nights in Barcelona. With so much time there we saw two works by the famous architect Gaudí – La Pedrera and The Sagrada Familia, took a cooking class where we learned to make bread with tomato, paella, and crema catalana, did a bike tour, visited Park Guell, and saw both the Picasso museum and the Dalí museum. But even with so many activities we found time to relax in the beautiful pool on the roof of our hotel with an incredible view of Barcelona.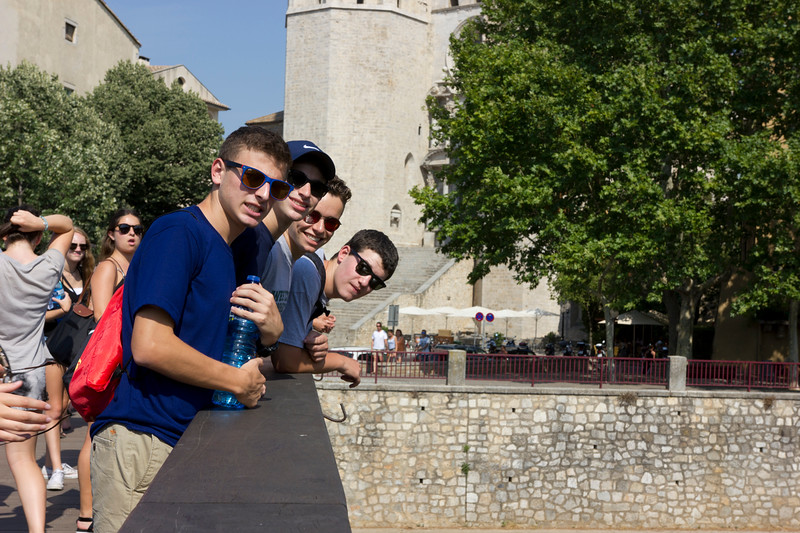 El último día entero que pasamos en Barcelona fue uno de los más divertidos: fuimos a Camp Nou – el estadio del famoso equipo de fútbol FC Barcelona. En Camp Nou no hay ningún tour – es una "experiencia." Primero vimos el museo lleno de trofeos, uniformes, y una explicación de la historia del equipo – pero esa fue una sola parte de la experiencia. Después del museo entramos en el vestuario de los equipos visitantes, la sala de prensa, y vimos los asientos VIP. Pero la mejor parte fue pasar por la puerta de los jugadores y llegar en el campo como si fuéramos jugadores de Barça. ¡En ese momento entendimos porque se llama una experiencia! 
The last full day we spent in Barcelona was one of the best: we went to Camp Nou – the stadium of the famous soccer team FC Barcelona. At Camp Nou they don't give tours… It's an experience. First we saw the museum which was full of trophies, uniforms, and an explanation of their history of the team – but that was just one part of the experience. After the museum we went into the visiting team locker room and the press room and got to see the VIP seats. But the best part was getting to walk through the players' entrance and go out onto the field as if we were Barça players. In that moment we understood why it is called an experience.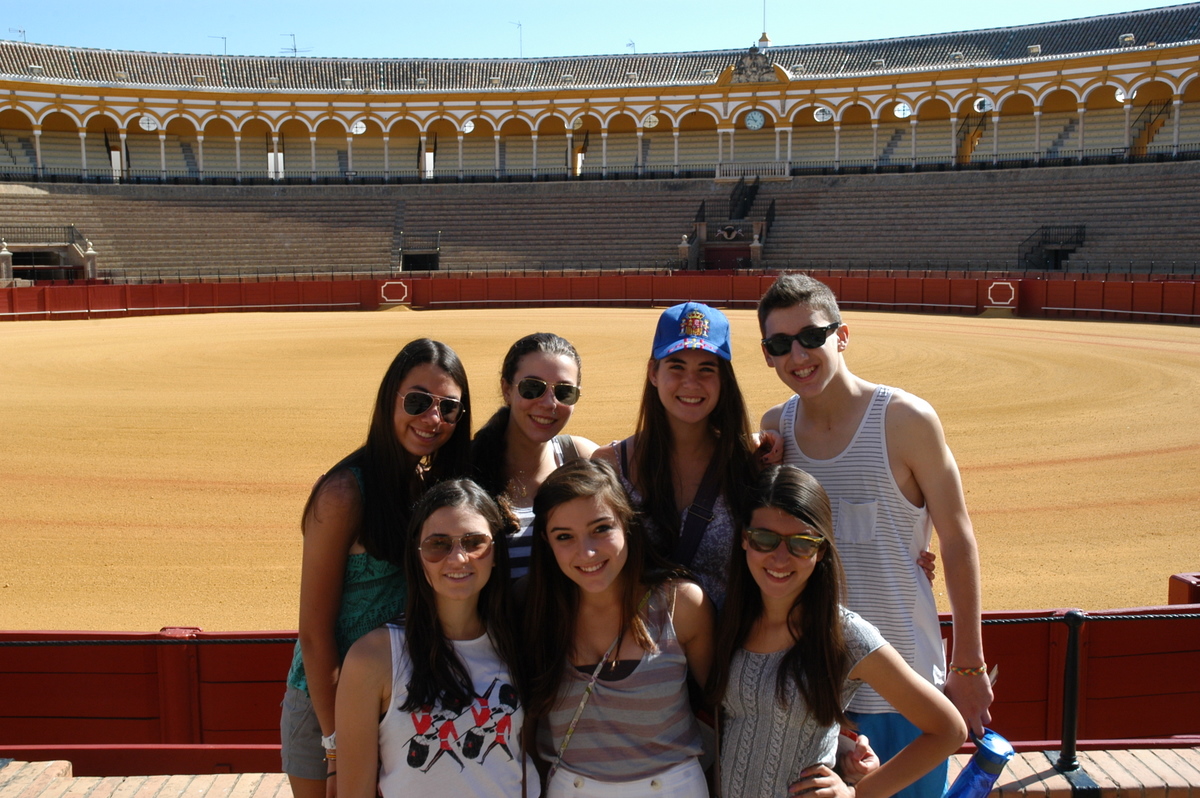 Ya que estamos en Sitges estamos un poco más relajados. Estamos disfrutando de la playa, la piscina, y el buen tiempo. Más que nada estamos aprovechando del poco tiempo que nos queda con nuestros amigos de este viaje maravilloso.
Now that we are in Sitges the pace is a little slower. We are enjoying the beach, the pool, and the beautiful weather. Mostly we are taking advantage of the little time we have left with our friends from this amazing trip!
¡Hasta el próximo año!
See you next year!
The Westcoast Blogger
For more experiences like this, join our 21-day or 28-day trips to Barcelona with our summer spanish language programs for high school students.