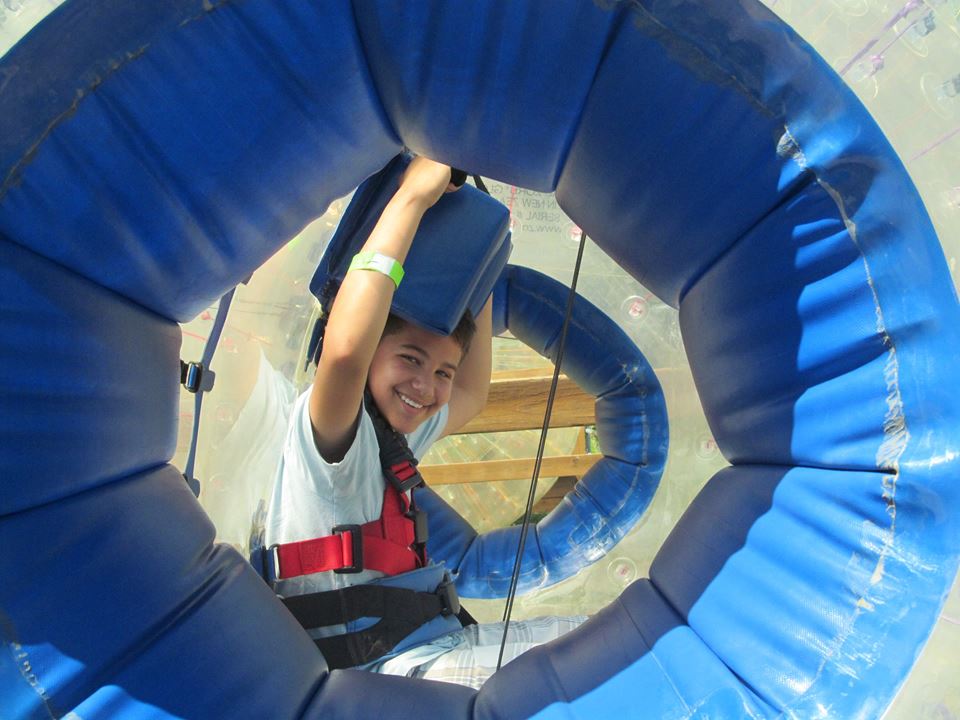 What a weekend it was! The weather has been unbelievable in Boston and continued over our free time where we enjoyed a sports adventure park and the beach. Most of the group got to try out Zorbing for the first time with two different options available. Hydro zorbing took place in water and groups up to three (congrats to Halle, Mercedes and Julia for being brave and going first) and harness zorbing which was an individual pursuit (Kole was the only TM to try this out). There was also summer tubing and some intense soccer rivalries heating up. Summer tubing provided some lovely relief from the heat with gentle mist blowing into your face as your sped down the turf, often in a train connected to other TM's. The day only got better when we visited Crane beach. Despite the busy location there was still plenty of room to be had for the boys to play some football in the sand, be sure to ask Ian and David T to demonstrate their perfected 'flops' for you. The day finished with an awesome dinner out at TGI Friday's were they were able to seat us all at one gigantic table to enjoy our meal together.
Sunday started as a lovely day of rest when we were finally able to sleep in and relax a little before heading back down to Quincy Market to have a picnic on the grass together. We played many rounds of 'Never Can Tell' and 'Riddle-type" games. Chloe and Jonah had a certain knack for figuring these out quickly leaving the group frustrated and impressed simultaneously. Then it was time for the Duck Tour around Boston. There was confusion at first about seeing actual ducks, which was only reinforced by them selling duck sound whistles (thanks to Sami for sniffing them out and starting a massive group trend). The tour let us see Boston by bus and boat complete with some nice history stories. The fact that we did indeed see some baby ducks on the water only added the cherry on top. Afterwards we rushed back to the dorms to watch the second half of the World Cup game in the Common Room.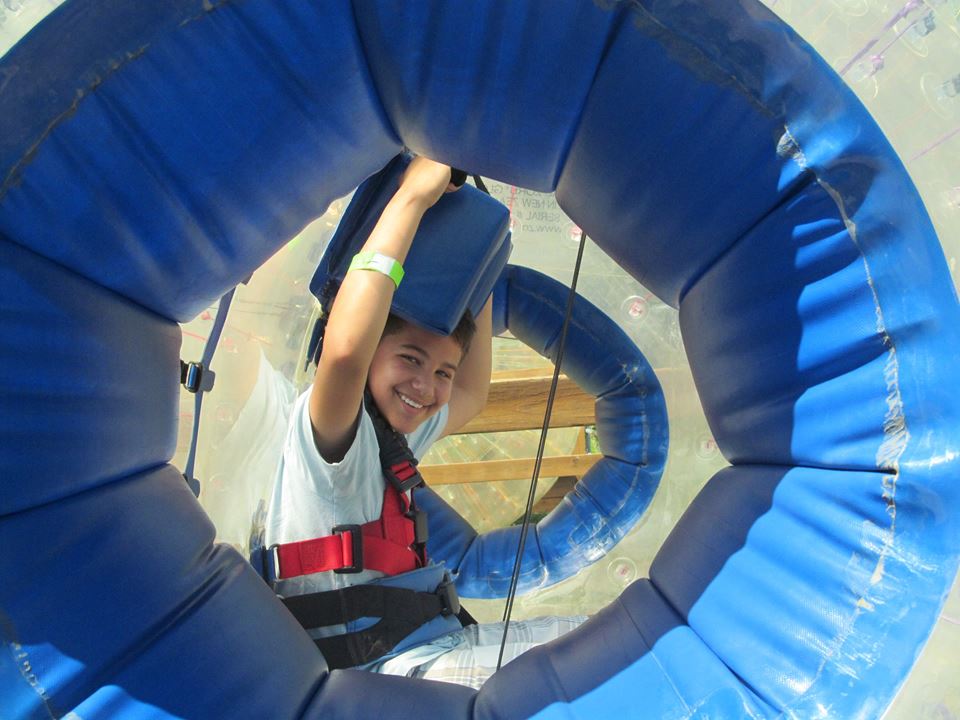 After the weekend it was time to return to our Community Service partners, this time at the Boys and Girls Club in Lowell. The 'Rachet J Crew' van of Adam, Ricky, David T, Jacob, David H and Ian first had very profound and insightful thoughts towards the Morning Mix. Turns out most summer songs are actually about the Great Depression, Wars and other political and economic events. Once we arrived we split into groups and played with various age groups for the morning. Sydney and Lanie played soccer in the gym while Kole and Sami helped out in the music room. Turns out we have lots of TM's with hidden talents with Sabrina teaching some piano and Ava drawing superheroes for the young campers.
There is so much to see and do at the club we are hoping to have enough time to accomplish everything. Tonight we will be spending some time planning the activities that we hope to run for the camp tomorrow. It's superhero week so expect some fantastic pictures to appear later on in the week as the Boys and Girls club campers dress up our TM's and give them special talents.
Bye for now!
The Westcoast Blogger
Are you interested in this community service program or similar? Check out our trips to Washington DC for students and join Westcoast Connection for the experience of a lifetime.