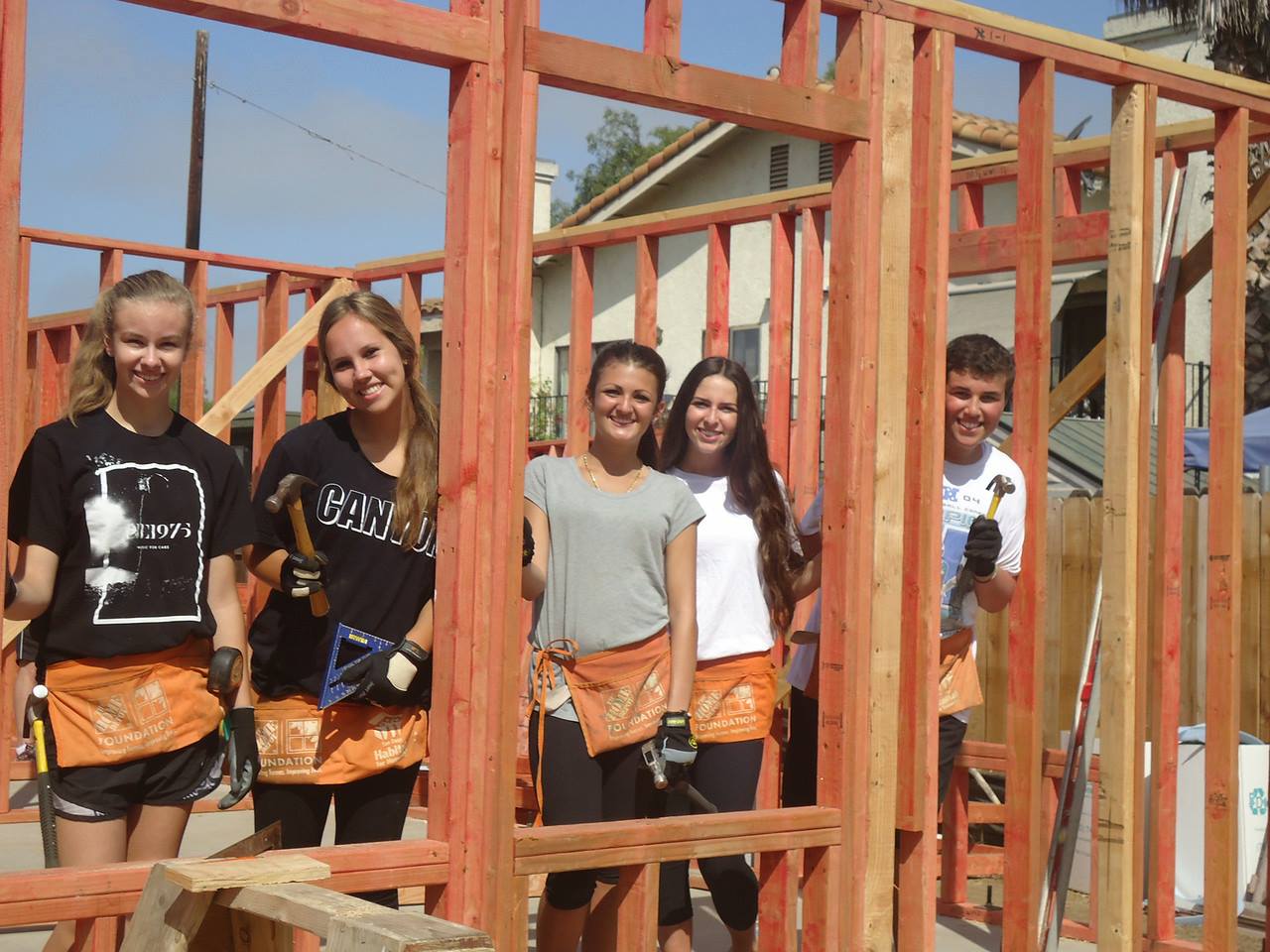 Day four and five we headed out to Habitat for Humanity for two full days of building and doing finishing touches on homes. We met our outstanding site manager, Joe and split up into groups to work on different parts of the home with our group supervisors. We were all building different parts of the same home and accomplished a lot in one day. On round two of Habitat for Humanity, Charlie, Casey, Hannah and Ky started work inside the finished home, sealing in the grout on the floor and painting the front porch. With 90's boy bands playing in the background the time passed quickly. Evan, Kyra, Tyler, Jason, and Mickena were next door, finishing up the walls and beam supports for the second floor of the unfinished house that we worked on the previous day. Johnny and Adam were digging holes in another home's foundation for the electrical wires. The jobs completed today gave the trip members a perspective of multiple types of indirect services. Everything we have accomplished in these last two days has helped four families have a safe and happy home. This evening we returned home for a family dinner in the UCSD dining hall, did laundry, and enjoyed a fun night of programming. Our evening was filled with an amazing five person pyramid, dancing like ballerinas, a barber shop quartet, and an enthusiastic cheer.
After a well-deserved sleep-in on day six, the trip members awoke to a new day and a new service activity. We headed to Boys and Girls club to meet the staff and prep for our day at Belmont Park in Mission Beach. Our crew was paired up with Boys and Girls club staff and as many as 20 kids. We helped to chaperone the kids while they rode rides and moved throughout the beachfront park. It was really amazing to see how much the Boys and Girls Club staff trusted in us to chaperone the kids alongside them. Once the field trip was over, we were able to spend a couple hours enjoying the rides and the view ourselves. Hannah enjoyed some funnel cake while Jason and Mickena won inflatable dolphins, Charlie won a ball, and Evan got himself an American Flag bathing suit to start off the celebrations for the 4th of July!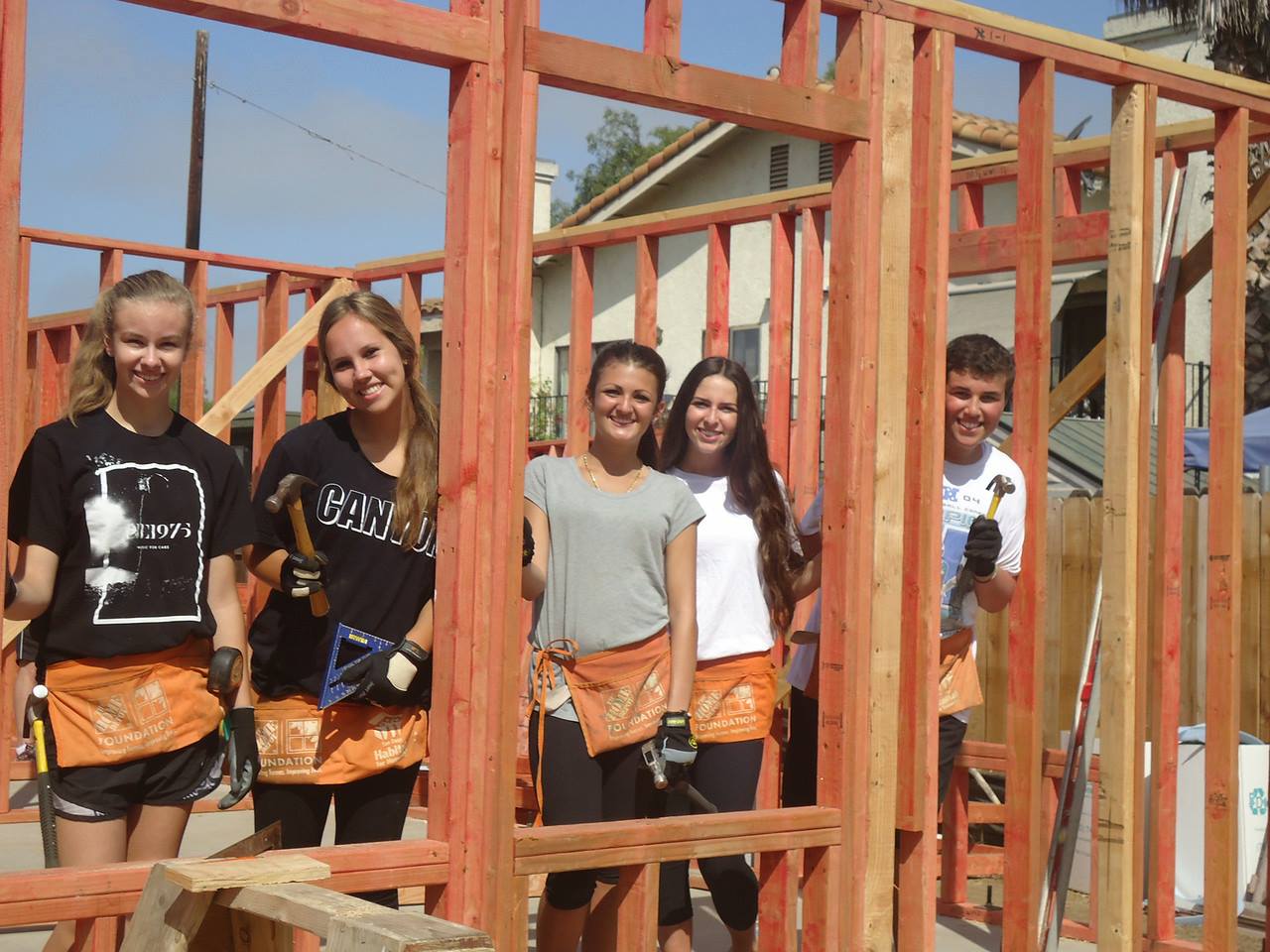 Debriefing about our San Diego community service activities was very insightful. The trip members have gained so much perspective over the last four days. Below are some of the thoughts our trip had from our four days of community service:
"Learning to always be sensitive to everyone's situation."
"We were able to impact people we met and people we didn't meet."
"Learned more responsibility and the reality of certain situations."
"I would like to continue activities like Habitat for Humanity in NY."
"There are many different ways to help people."
Every one of them worked hard and allowed themselves to look at tough situations with an open mind and from another perspective. We're all excited to continue on this journey! Now it's time to get ready for our full day of surfing and fireworks!
The Westcoast Blogger
Have we piqued your interest? Explore our 10-day, 21-day or 28-day tours and community service projects for teens in California. Start planning your own adventure with Westcoast Connection. It will be the travel experience of a lifetime!