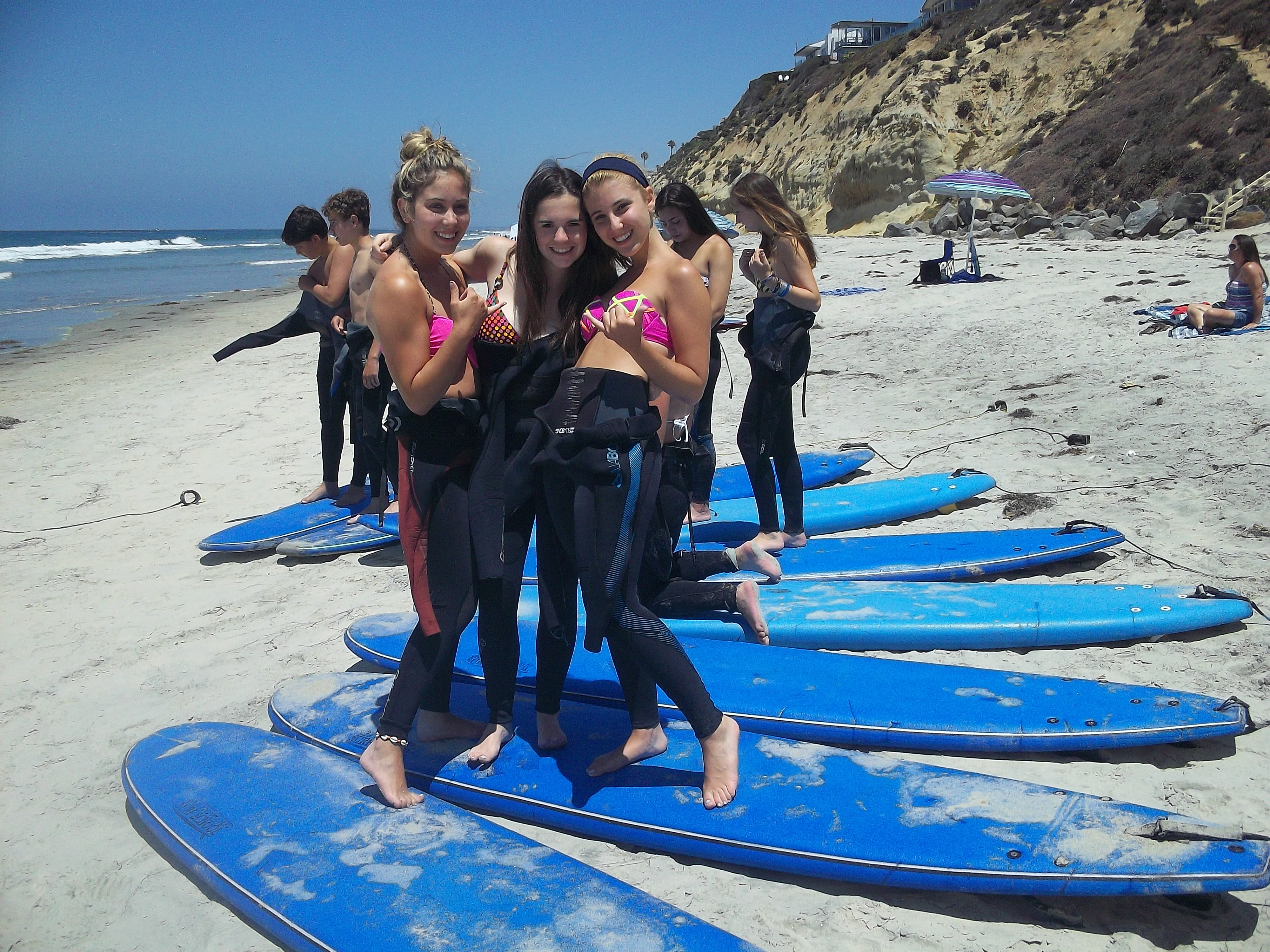 The American Voyageur checks in from California: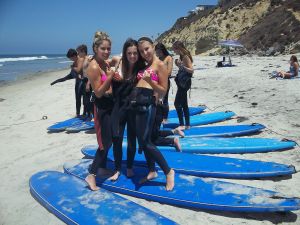 Dear Parents of American Voyageur,
These past days have been filled with beautiful San Diego beaches and the bright lights of Las Vegas. In San Diego, all the trip members fell in love with surfing, with Remi, Rachel, Sabina, Arielle and Dani N catching gnarly waves. Robbie and Dani B., having surfed before, became the trip's pro surfers as they showed off their wicked skills.
On Saturday, we celebrated Emma's sweet sixteenth birthday! Jesse, Marielle and Rebecca decorated the bus with balloons and streamers while the rest of the trip belted out happy birthday! After the birthday surprise, we headed to the San Diego Zoo where Shayne, Lexie, and Steph spotted some exotic creatures and we all took tons of great pictures in front of the animals.
Besides all the great places and sites we have seen, we have had some great trip programming along the way. In a game called Gotcha, Victor and Matt became the godfathers of the trip and gave all the trip members their targets to eliminate while Alec, Alex S., Robbie, Griffin and Julia started a fantasy football league competing for the best players for their respective teams.
After a great day at the zoo, we headed to see the Batman movie – it was incredible and all the trip members were so excited to go see Batman and Catwoman battle the evil Bane. Jason, Joey, and Adam Se stayed to the very end of the credits and discussed the movie for the rest of the night.
Viva Las Vegas! We are all in awe by Vegas at night time. We rode the world's tallest ride and Brandon, Seth, Jessica and Sam all screamed as they shot up and down the ride overlooking the Vegas strip. We also marveled at the Vegas lights and enjoyed the fountains at the Bellagio.
We are now headed to our final camping stop in Bryce Canyon and look forward to a few days in the National Parks. We cannot believe our adventure is almost finished!
The Westcoast Blogger