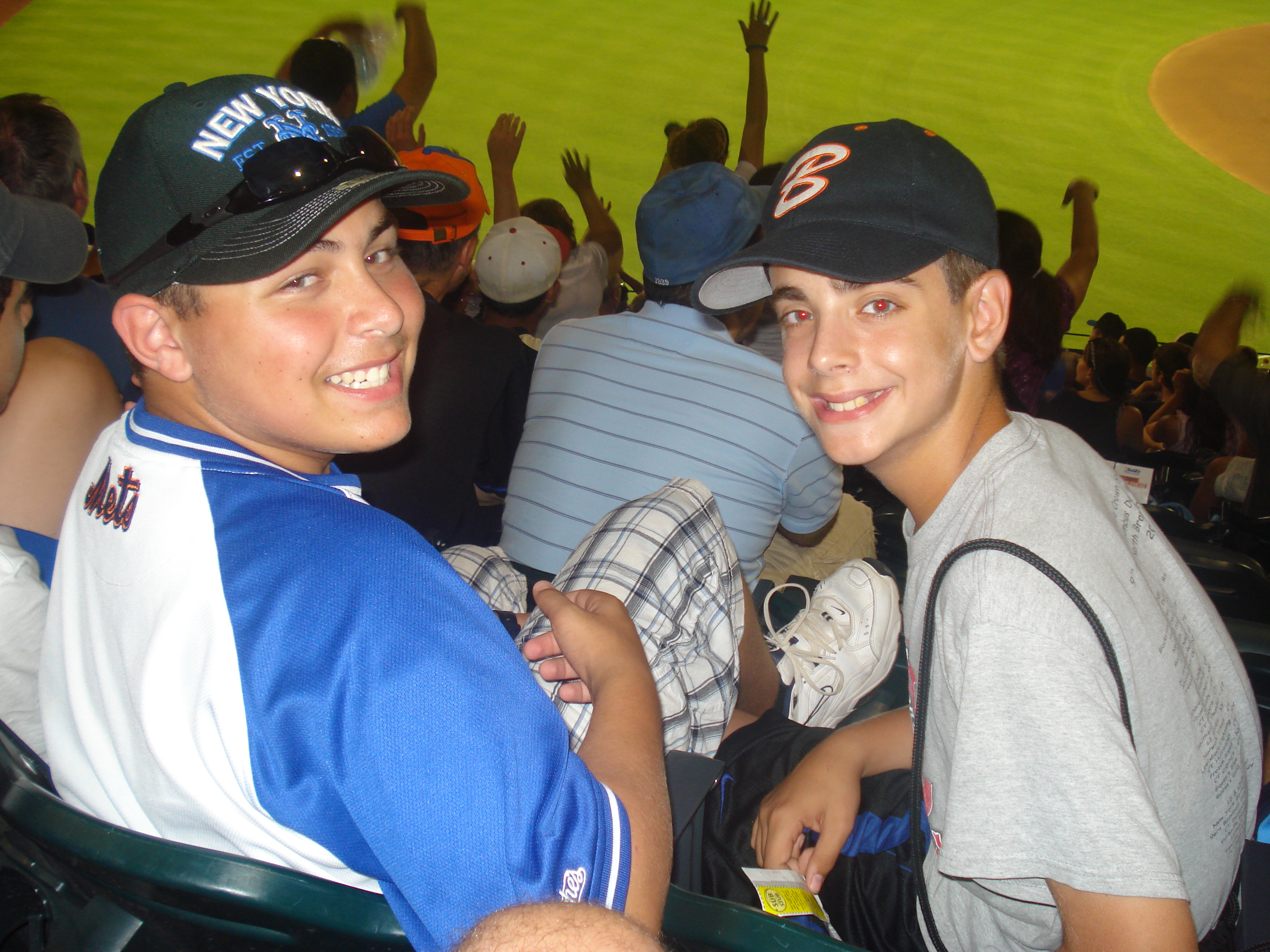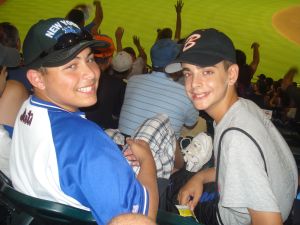 Hey fellow fanatics, here's the latest news from Major League Madness East & Midwest,
In Detroit, Pax and Ethan continued our fun from Chicago and heckled Ozzie Guillen about his appearance at Second City Comedy Club just a few nights before.
In Pittsburgh, we put a new rule in place. Everyone had to perform a dance move before coming off the bus. The dance move of the day went to Asher's new and improved rendition of the fist pump. Pittsburgh also brought some competition to the group in the way of a Mini Putt tournament. Despite an early lead from staff member Chad, Justin came roaring back to win the Trip Open and the first Major championship of the young man's career. Later at the driving range, Bobby provided an unbelievable golfing lesson, one which would end with Rob and Noah hitting consecutive straight drives. Finally, after about a 30 minute batting cage session, Asher and Tyler were the last two to be found swinging away – proving that fun and hard work go hand in hand.  After a fun day at Cool Springs Rec Center, we took in a game between the surprising first place Pirates and the visiting Reds.  We managed to get our money's worth by taking advantage of our all you can eat seats. David, Justin, Bobby and Zach R. all managed to score some front row seats AND make an appearance on local Pittsburgh television.
After a fun couple of days in Pittsburgh – we were ready to take in our first visit to New York with a trip to Citi Field. Our Met faithful, Brandon, Noah, Zach R. and Nathan couldn't have felt more at home than they did while sitting with the rest of Mets nation. All of them left with smiles on their faces as the hometown Mets got the W over the St. Louis Cardinals.
We then ventured south to Baltimore to catch the Orioles and Red Sox.  Being in Baltimore that afternoon didn't stop Yankee fans Jordan and Zach B. from chanting "Boston Sucks" right from the opening pitch – the jeers didn't work however, as the Red Sox took a convincing win over the last place Orioles. More competition came into play that night -as the rivalry between team Rob and team Chad was renewed for a night of laser tag. Despite evenly matched teams, team Rob came ready to play and swept the series 2-0. The difference makers were Matt, who played great defense at the base down the stretch and Andrew who won the award for overall point leader by the end of the night.
The next day at Six Flags couldn't have been better. Despite the hot temperatures, no one was in the park, which meant no lines for some of the best roller coasters in North America.
Our final stop of this segment was a trip to the City of Brotherly Love for a game between the Phillies and Padres. Much to the chagrin of our resident Mets fans, Cole Hamels threw an absolute gem leading the Phillies to victory.
With our trip winding down fast, the stops don't get any less exciting. We save some of the best for last with trips to Cooperstown, Fenway Park and Yankee Stadium.
Until next time,
The Staff from Major League Madness
The Westcoast Blogger