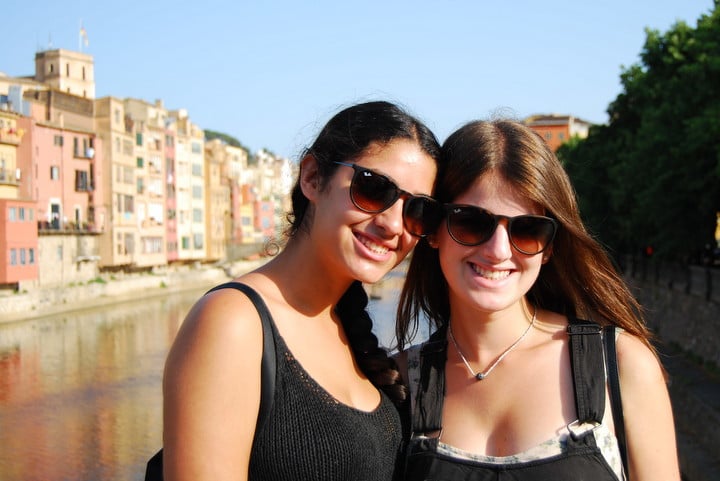 Greetings from Barcelona!
In Barcelona things are surely heating up! Today is the start of our first full week of classes and we couldn't be more excited. In the morning we're learning about team management and leadership in business management; making wonderful Spanish cuisine in cooking class, capturing the sights and learning how to take pictures in digital photography, making beautiful paintings in art, or learning to communicate and connect more with the locals in Spanish language. We are all learning and loving Barcelona. In the afternoon, we experience the joy of giving back by helping out the local community in community service, practicing our skills at the soccer academy, working out at the wonderful DIR gym facilities, taking pictures of the local scenery in digital photo, or seeing all the secret local spots in Spanish culture. Our classes are amazing, but that's not all were doing!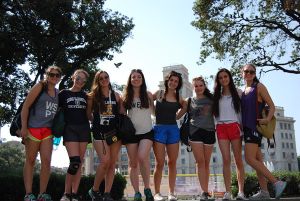 This weekend we spent a day at the world famous Barceloneta beach by the Olympic village and explored the wonderful restaurants at night. On Sunday we saw some of the beautiful art of Gaudi at Park Guell, and then ventured to the Salvador Dali museum in the town of Figueres. After appreciating all the art, we had dinner and explored the medieval town of Girona for dinner.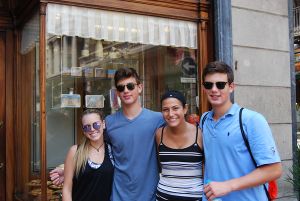 The classes and activities have been amazing, but are no comparison to the food! Whether we're eating lunch at a unique restaurant on Las Ramblas or tasting the traditional tapas in the Gothic Quarter, there is no shortage of great food, and certainly no shortage of gelato. Yesterday's cultural event was continuing to tour the many trendy shops and historic cathedrals of the Gothic Quarter, and today we will be heading up to one of the most scenic views of Barcelona from the top of Mt. Tibadabo. On Wednesday it's off to the famous Sagrada Famalia cathedral started by Gaudi over 100 years ago, and it's still under construction today.
From class to food to culture and more, there is no shortage of excitement on our Pre College Enrichment Program in the city of Barcelona.
Our spirits are high, and although we may not call or text as often as you'd like, rest assured that we are having the time of our lives in this historic and beautiful city!
More updates to come soon.
Hasta luego
The Westcoast Blogger
Have we piqued your interest? Explore our 21-day and 28-day tours and pre-college study abroad summer programs to Barcelona. It will be the travel experience of a lifetime. Start planning your own adventure with Westcoast Connection today!