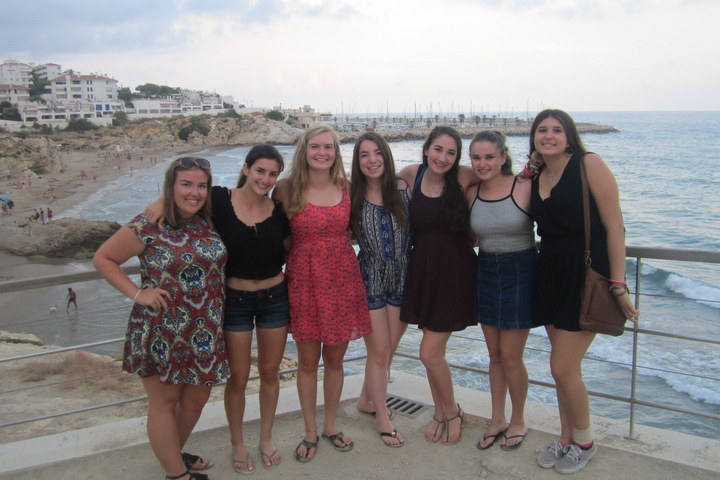 After four weeks of amazing experiences in the amazing city of Barcelona, we are wrapping up our experience at the famous port town of Sitges – where the beach comes before everything else! Our first day was spent at the Port Aventira amusement park where we rode roller coasters, splashed in water rides, and enjoyed a parade and fireworks to end the night. We spent the next two days tanning and swimming at the beach before flying home. Our time in Spain has surpassed all expectations, but here are some stories from straight from the students mouths:
We just got back to the Melia Sitges resort after a spectacular dinner by the beach. We enjoyed our Spanish paella for our last dinner out. We cannot believe how fast this experience has gone by, but we know we'll never forget the amazing memories we have made here. After living in Barcelona for a month we truly are able to say this is our city! Overall, we are so grateful for this amazing experience.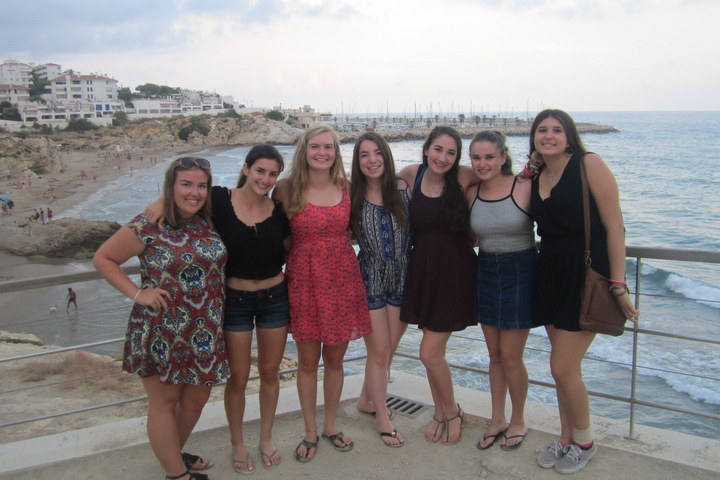 This program has been amazing, from food and friends, to culture and memories; it has surpassed our wildest expectations. Barcelona is such a beautiful city.  We explored small eclectic streets, climbed to the top of Montserrat, we did everything we could imagine and got a wonderful insight to the Spanish culture. The tapas and paellas were more than abundant as we tasted some of the finest cuisine in Barcelona, Madrid and Sitges. Among all of the touring and food we found something that is truly special: the friends and memories we made here will last a lifetime. The lessons learned will surely help us as we move onto higher education and beyond.
What a wonderful experience it's been. For one last time, this is The Westcoast Blogger signing off. See you soon parents!
Sincerely,
The Westcoast Blogger
Have we piqued your interest? Explore our 21-day and 28-day tours and pre-college study abroad summer programs to Barcelona. It will be the travel experience of a lifetime. Start planning your own adventure with Westcoast Connection today!