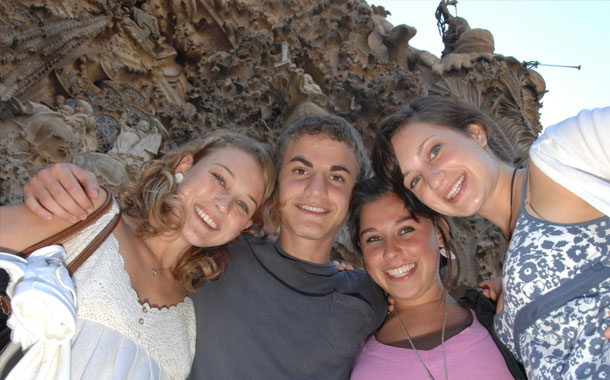 Since stepping off the plane, Thailand has offered our senses much to feast on.
We have felt the wind in our hair as we took long-boats along the canals and tuk-tuks through the streets. We have felt the country's fierce humidity (which was eased by the breezy comfort of our new elephant pants). The local markets are filled with scent of fresh flowers, fruits never before seen and unbelievable spices. We have also seen fantastic Buddhist temples and the old capital of Ayutthaya. While taking pictures at the Wat Pho temple, which is home to the famous reclining Buddha, Samara R., Samara L., Lila, Campbell, and Georgie even got pictures with some Buddhist monks!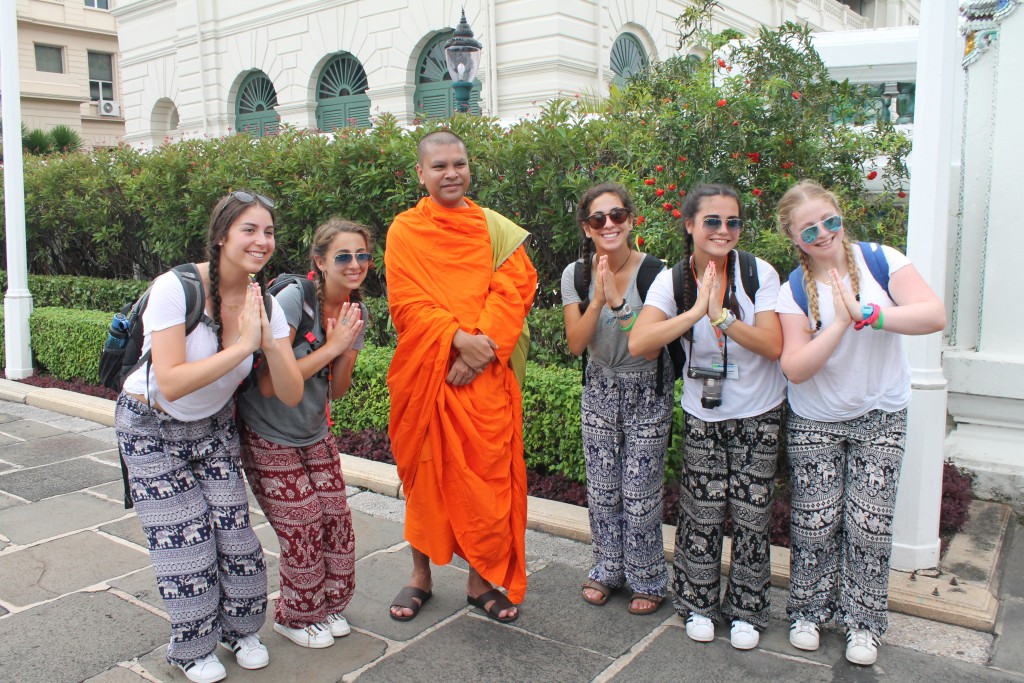 The sounds of Thailand are all around. Whether that be the gongs we rang at the Wat Saket temple in Bangkok, or the bells that were on the elephants we rode around Chiang Rai. And of course, one can't experience the true Thai culture without tasting its unique cuisine. After exploring the Grand Palace, we all got a chance to chow down at the restaurant that invented pad thai! Samara R. and Jacob even took their sample of the cuisine to the next level by trying a scorpion!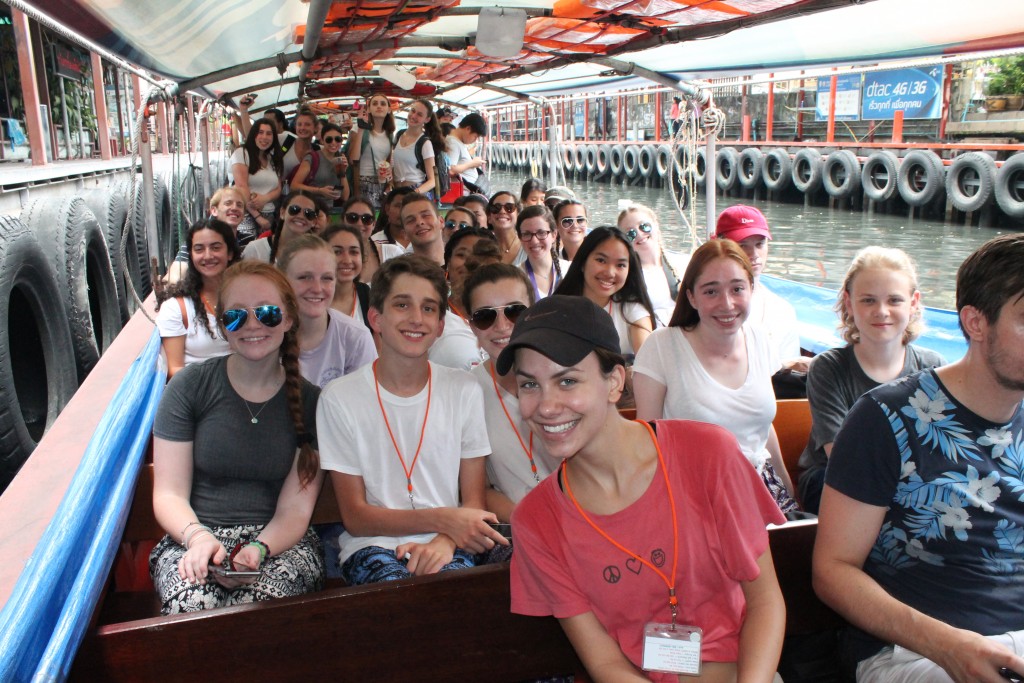 Today we began our first day of community service at a school for students with special needs in Chiang Rai. As everyone worked together to carefully paint the school's infirmary with two beautiful shades of blue, the trip members welcomed help from some of the school's students. Shellie was especially thrilled to receive some drawings from one of our new friends, while Mason even engaged in a make-believe superhero battle with an especially enthusiastic student during our reflection time post-service. After all our hard work, we truly earned the traditional Thai massages that we received before enjoying a tasty pizza dinner and heading out for some shopping at the local night bazaar.
Tomorrow we are eager to return to the Chiang Rai school to finish our painting and lead the students in a mini-Olympics before we move on to Mae Salak. We are excited to see what the rest of the trip will hold for us – stay tuned! Khob kun-krub/ka!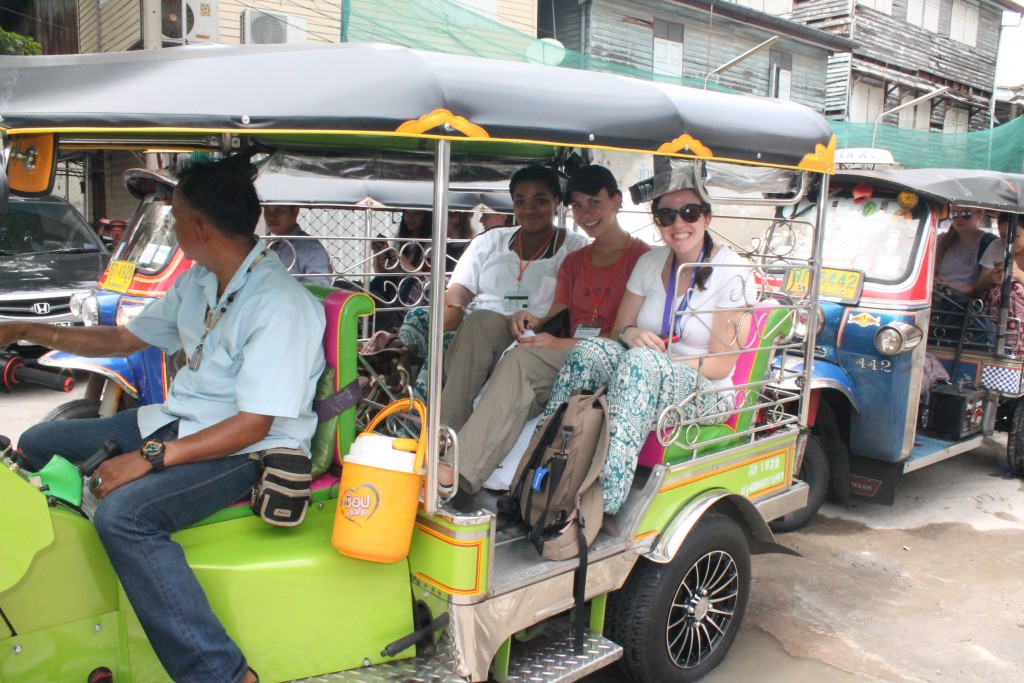 Do you want to be part of this community service program? Check out our Thailand trips for students and get ready for the experience of a lifetime with Westcoast Connection.