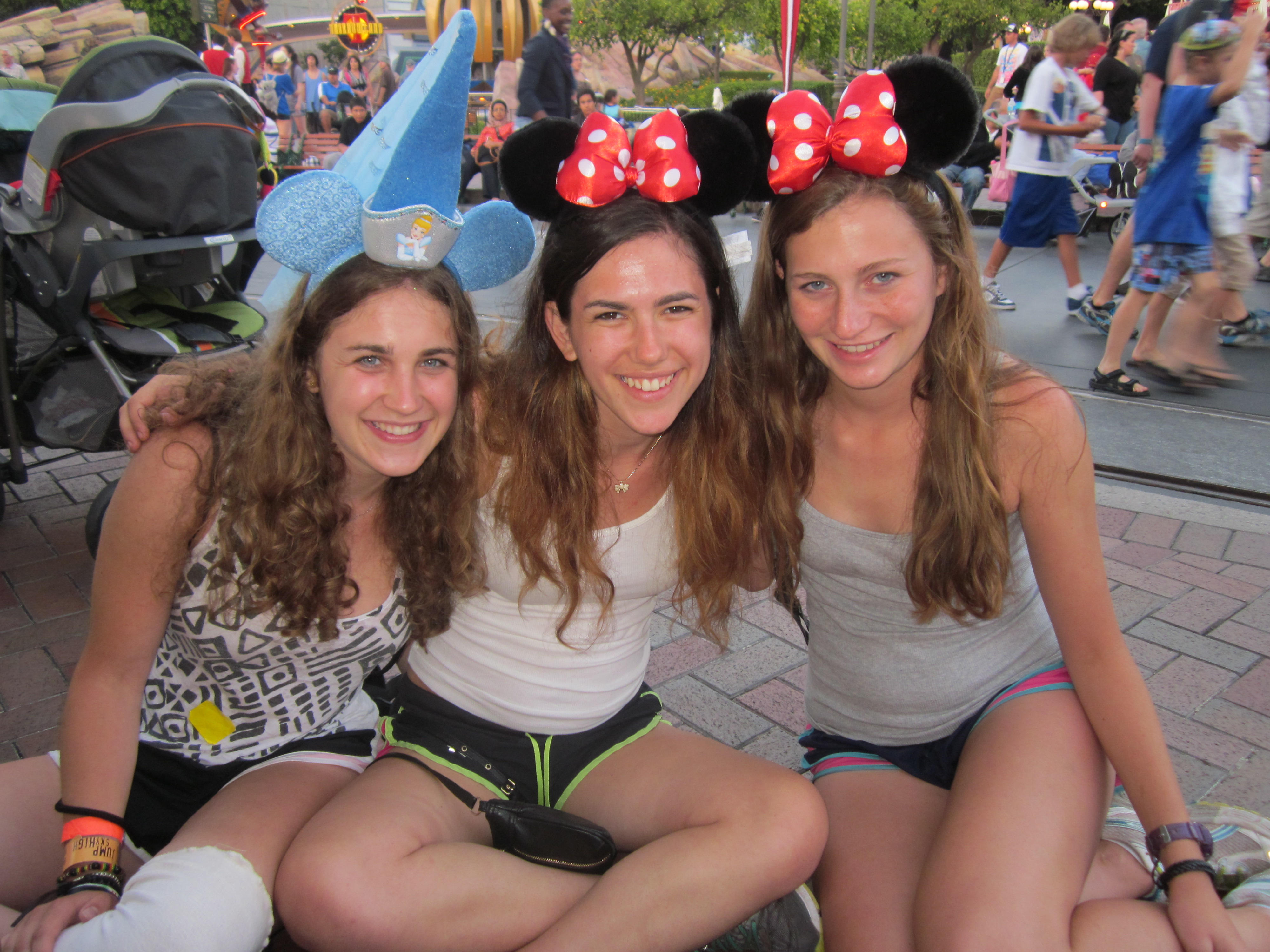 An update from Californian Extravaganza.
Another fantastic few days for all of us Californian Extravaganza. We touched down at our hotel in San Francisco for the full on city experience. After some down time at the hotel pool, we met up with the other Californian Extravaganza trip for a night of dancing.
After a solid night's sleep in wonderfully comfortable beds, we made our way over to Alcatraz. And what better day for it than a slightly foggy sky as we approach the notorious island by ferry boat. Not to worry, it was all sunny skies by the time we got to the viewpoint in the audio guide tour. So we took in a little history, saw some "dummy" prisoners, went for a delightful boat ride, and saw San Francisco from the textbook perfect angle.
Next up, Pier 39 & Ghiradelli Square for some shops, scenic walking routes, and a whole lot of chocolate. But no trip to San Fran would ever be complete without taking a ride on the cable cars. So up to China Town we went riding in supreme style. Matt B and Spencer even got to see how to control the breaks. Once we touched down, we browsed for a while through the interesting shops. Then to The Oriental Pearl for dinner to learn why Food Network's Rachel Ray claims it as top eats in San Francisco.
The next day started out in Sausalito. The charm of the area was just incredible. Shops overlooking the crystal blue waters and friendly locals wherever you go. Right after we headed up to Lombard street to see the famous Zigzag Street. Amidst the sun, flowers, and brilliant architectural homes, it was quite the site to see.
When night came around we all ventured out to Skyhigh sports. What could possibly be better than a giant room full of trampolines and trampoline lined walls? Only a dodgeball tournament in it! An epic tournament it was. While there wasn't a chance to finish the tournament to get to an ultimate winner, the night saw it's fair share of excitement. When Zach L and Amanda G were left just them two up against a near complete team of 13, they powered through. One by one they took down until they eventually won a victory on behalf of their teammates Kate, Dorian, Zack D, Paul, Alexis, Rachel G, Sam, Jenny, Sara, Jason, Chad, and Justin. Congrats on a job well done red team!
The next day we set out for some R & R  in Ventura. We set up tents, cooked some delicious meals, played lots of sports, chilled, got some laundry done, and hit the movies. The excitement of Spiderman 3D had a bunch of the girls drawing spiderwebs on their faces such as Mara, Lauren, Amanda G, Anna, Marissa, Abigail, Rachel K, and Alexa E.
Onto Los Angeles. The intensity of the excitement on the bus was noticeably audible as we made our way over to Universal Studios for the day. After a quick group shot we made our way to the studio tour together. We saw movie sets, drove past the Back to the Future clock tower, made our way through Desperate Housewives' Wisteria Lane, and ventured into the 4D world of King Kong. Immediately after the trip members went off in groups to enjoy the various attractions. Favorites of the day certainly included the Simpsons ride and the brand new Transformers ride.
Dinner was at the Hard Rock Cafe and left all of our trip members with a free "Imagine there's no hunger" bracelet. The bracelets are part of a joint charity effort by Hard Rock and John Lennon Hunger Fund to fight world hunger and were given in perfect timing the night before our journey over to the food bank! After dinner, we all explored the City Walk.
The next morning we made our way over to the food bank to help those less fortunate. Every single trip member got into it. After watching a devastating and touching video, all trip members really saw the importance of the task and buckled down. Everyone was sorting oranges like it was going out of style. Course that's not to say we didn't have our fun. The music was blaring and we all had fun getting into it. Claudia was really the star of the day though, working at warped speed and taking a great deal of initiative.
Later on, we went to Disneyland. Mickey and Minnie ears were quite a reoccurring theme in our enthusiastic bunch. Abigail went the original ear route and got the Cinderella Minnie ears. Zach G also switched it up with the Pluto ears. Fashionable attire aside, we all got down to some pretty serious riding. Favorites of the day were Space Mountain and Indiana Jones.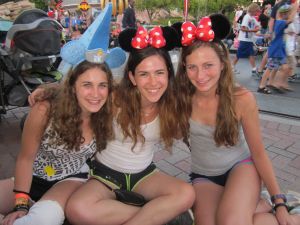 More on L.A. to come! Afterwards, next stop, San Diego!
The Westcoast Blogger