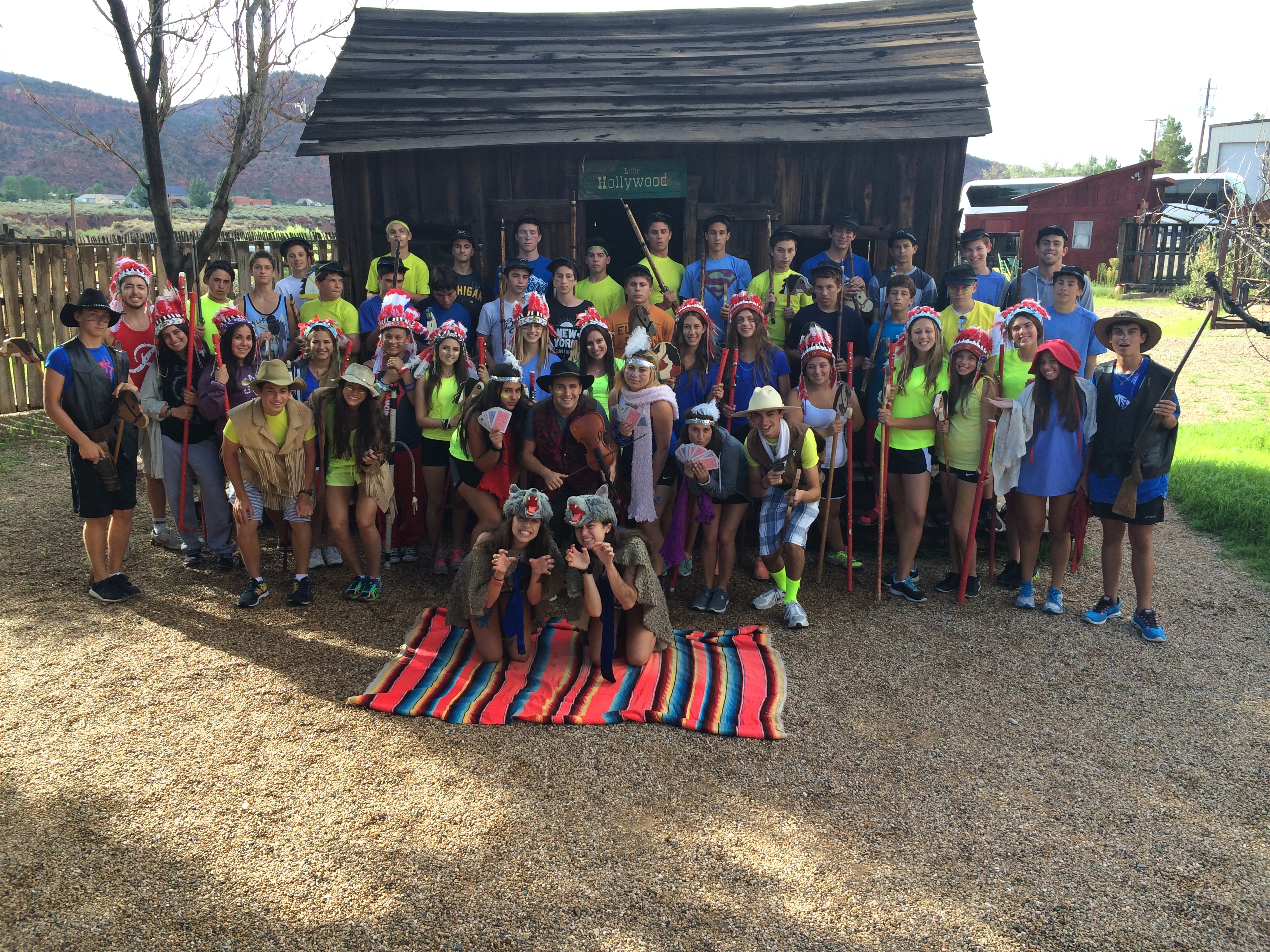 Hi Everyone!
Here we are, reporting to you for the very last time this summer. We arrived in the beautiful state of Arizona a few days ago.
On our first evening we had dinner at Chili's, where Jared A and Max Sa. enjoyed a quiet 'date' and Jamie and Lindsay had some fancy hot chocolates. The following day we hiked the Grand Canyon! With Sam J leading the pack, we enjoyed some gorgeous scenery and rigorous exercise!
We then continued our journey in Arizona, stopping in Sedona for some off-roading, pink jeep style! Seth, Gabe, Eli and Amanda screamed their heads off as we climbed the hills and went over bumps. We love our drivers, even calling one "Uncle Geoff". We explored the town of Sedona a bit and then made our way over to Scottsdale. That afternoon we had a pool party and then spent the night at Dave and Busters, where Logan and Hanna B won thousands of tickets.
Yesterday, we had a great brunch at the Cheesecake Factory and then spent the day lounging by the pool, soaking up every last second we have together. We then had our final banquet where we shared our favorite memories of the summer and shed a few tears.
We could not have asked for a more loveable, outgoing, crazy, entertaining and absolutely amazing group of people to spend the summer with. We will cherish our memories forever and have every intention of keeping in touch!
Until our next summer on Westcoast!
The Westcoast blogger