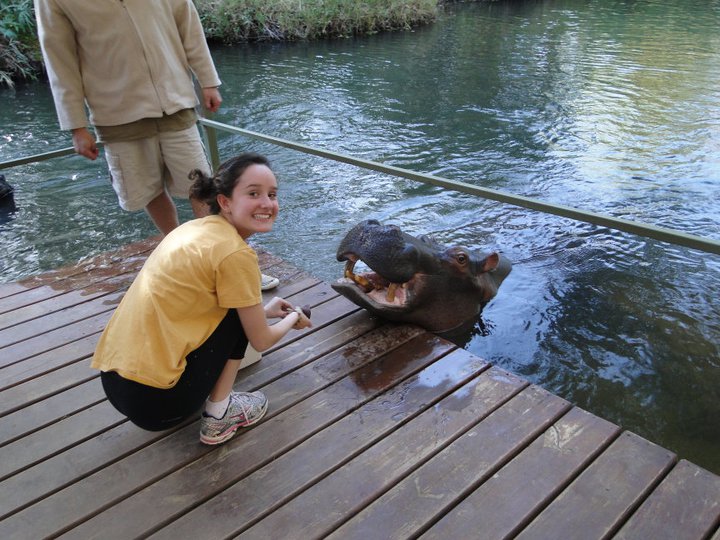 Don't worry, Jessica wasn't a Trip Member on Anna's Africa Community Service program, Jessica is a 10 year old female hippopotamus who lives in South Africa.
When our groups visited Jessica last summer, she was quite hungry! Some trip members fed Jessica tea while the other group fed her sweet potatoes. According to Trip Director Anna, "We would place the sweet potato on her nose and then place it in her mouth – a pattern that she is familiar with. In between, you could pet her nose and her face. She drinks a CRAZY amount of tea and she loves coffee, but they cut back on coffee because her doctor said it wasn't good for her!"
Hippos are known to be aggressive, but not Jessica. The scientists studying her if she considers herself to be a human or if she sees her human visitors as hippos.
Check out the clip below to learn about the South African couple who adopted her and watch her behave very much like a house pet! Also see the Animal Planet clip about her here.
 The Westcoast Blogger