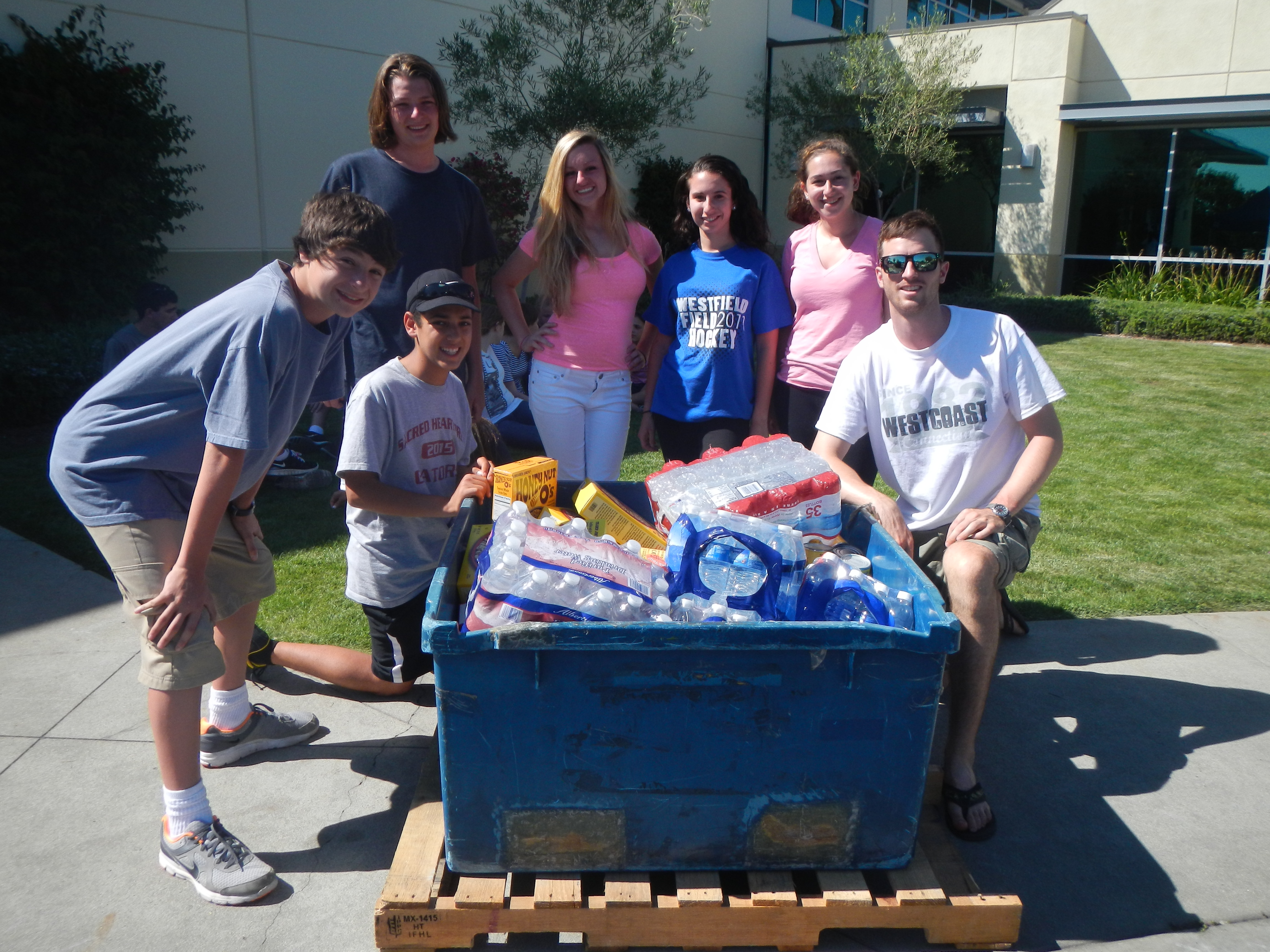 Dear Friends and family,
On Friday we started our first service project at the Orange County Rescue Mission. After a tour of the facilities we got the ball rolling and set out for our food drives. We decided to have a friendly competition to see which group could raise the most food for the homeless. In the end, Haley, Madi, Hope, Maia, Zoe, and Macie won by raising over 300 food donations at Albertson's. On the second day we started the day by sorting all of our food donations and created emergency food boxes for the homeless. Sydney and Rachel started the assembly line by building all of the boxes the food was being stored in. Everyone worked as a team and we made 80 emergency food boxes.  Later in the afternoon we headed out to run our food drives again. This time Jake, Nick, Devon, Sydney, and Michaela won by collecting over 600 pounds of food. After two successful days at the Orange County Rescue Mission we collected over 3,000 pounds of food for the homeless. To celebrate our success Will, Nick, Sydney, Cat, Rachel, and Hope had a dance party in the car in the parking lot. And at night we all celebrated together at Diddy Riese. Everyone picked two delicious cookies and ice cream and created the ultimate ice cream sandwich.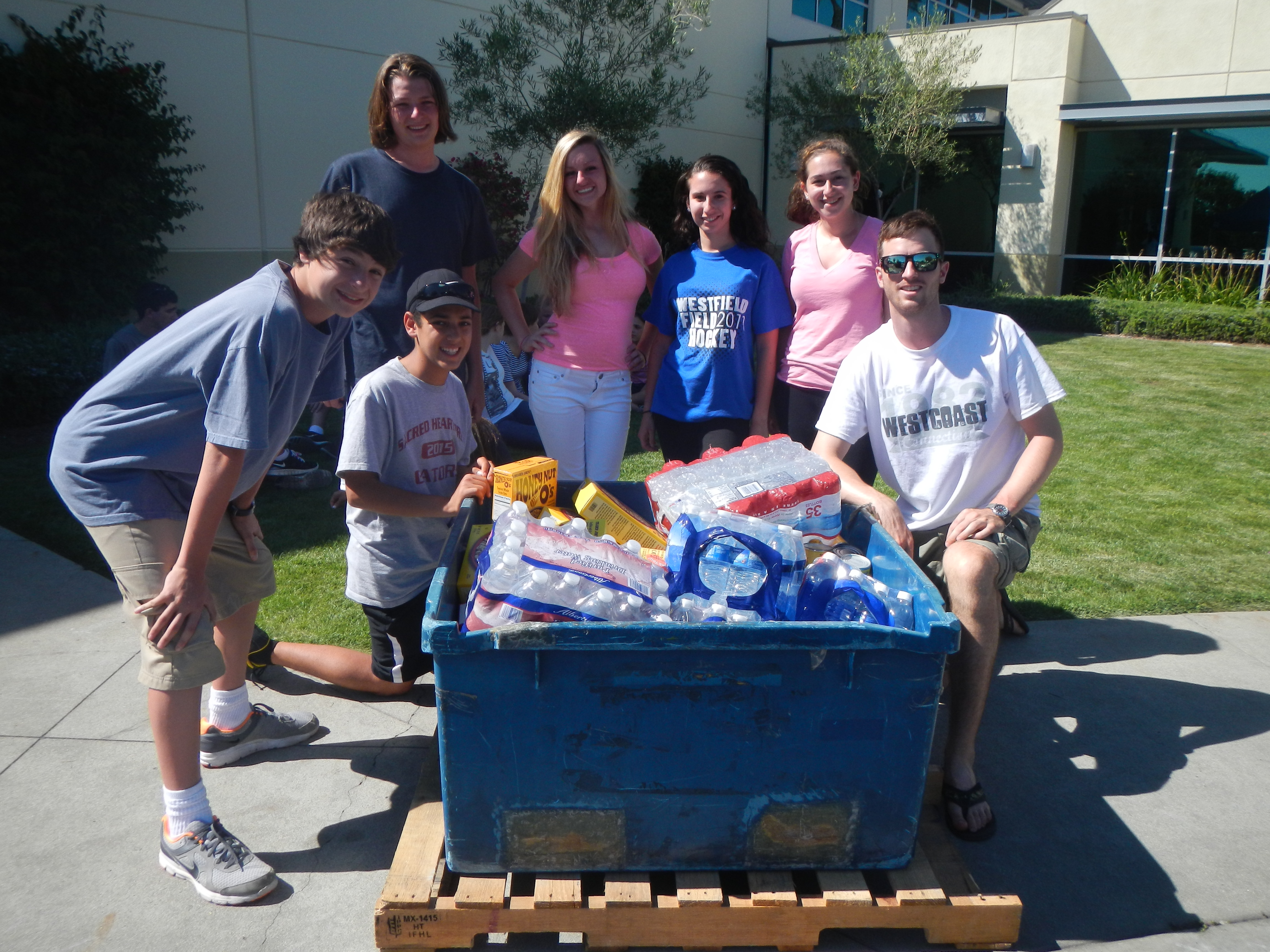 We made it to Venice Beach and enjoyed some time along the boardwalk and some beach time. Everyone took in the sights at the boardwalk. While walking along the boardwalk Devon, Madi, Alison, and Sydney met Frankie Muniz from Malcolm in the Middle.
After a day at the beach, we started our Monday at the Boys and Girls Club. In the morning we got into groups and decided what activities we will run at the Carnival on Wednesday. Zoe and Cat teamed up and decorated the poster for the face-painting booth. They were very proud of their poster, which had different drawings of animals and shapes all over it. Then in the afternoon we played with the kids and played Knockout, jump rope, and foosball. After a successful first day at the Boys and Girls Club, we headed to Temescal Canyon for a fun hike to see the city skyline and idyllic views of the ocean. Cameron and Jacob were very happy to be surrounded by nature and enjoyed taking in the beautiful scenery. We are looking forward to our next two days at the Boys and Girls Club.
Until next time,
 The Westcoast Blogger
Have we piqued your interest? Explore our 10-day, 21-day or 28-day tours and community service projects for teens in California. Start planning your own adventure with Westcoast Connection. It will be the travel experience of a lifetime!