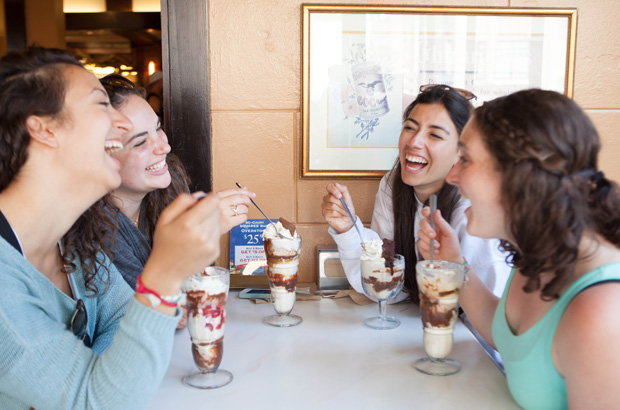 Hello from sunny Winnemucca,
The first seven days of our trip have been busy, extravagant, and WOW! We are already feeling like a big happy family. Ross got the group bonding started by initiating icebreakers in the airport at the start of day 1. When all trip members arrived, Garrett and Hunter jumped right under the bus to help all of their new friends load their luggage. On the first night, Justin was the only one to beat trip director Zach's best bowling score with a whopping 134.
After riding the coasters at Elitch Gardens, we all played a game of "Bang," while we waited for the bus. Afterwards at Jump Street, many trip members jumped into the huge foam pit and practiced their basketball dunking skills. Jillian was even heard saying "this was the most fun I've ever had."
While in Jackson Hole, we celebrated Jesse's 16th birthday! We decorated the bus, all trip members and staff signed a card, and we ate a delicious cake decorated with a sports theme. That same night we had a cookout. Chef Taylor was more than helpful preparing, checking, and cutting chicken and steak. Mitchell, Emily, Maddie, and Scott prepared delicious corn on the cob. Ruby and Jordan both helped in the kitchen as well.
The following day while waiting for the bus to take us white water rafting, the group had a rock-paper-scissors competition in extraordinary fashion. The game ended with everyone chanting the champion's name, Scott! While white water rafting on the beautiful Snake River, many trip members jumped into the river, and Skylar enjoyed it the most – she has no fear! Afterwards, Ethan proclaimed that rafting was the "best thing we have done so far!"
The next day near Salt Lake City, after a fun morning at the Lagoon A Beach water park, we played an all-trip game of a cappella. Of the five groups, the group with the EDM genre won with their beautiful rendition of Heads Will Roll.
After a delicious campsite dinner, we went back to the Lagoon Amusement Park where everyone rode the huge roller coaster called Cannibal. A few people even rode the Cannibal 6 times!
We are now having a relaxing night in the hotel in Winnemucca and can't wait to see what is in store for us on the rest of the trip.
Until Next Time
Westcoast Blogger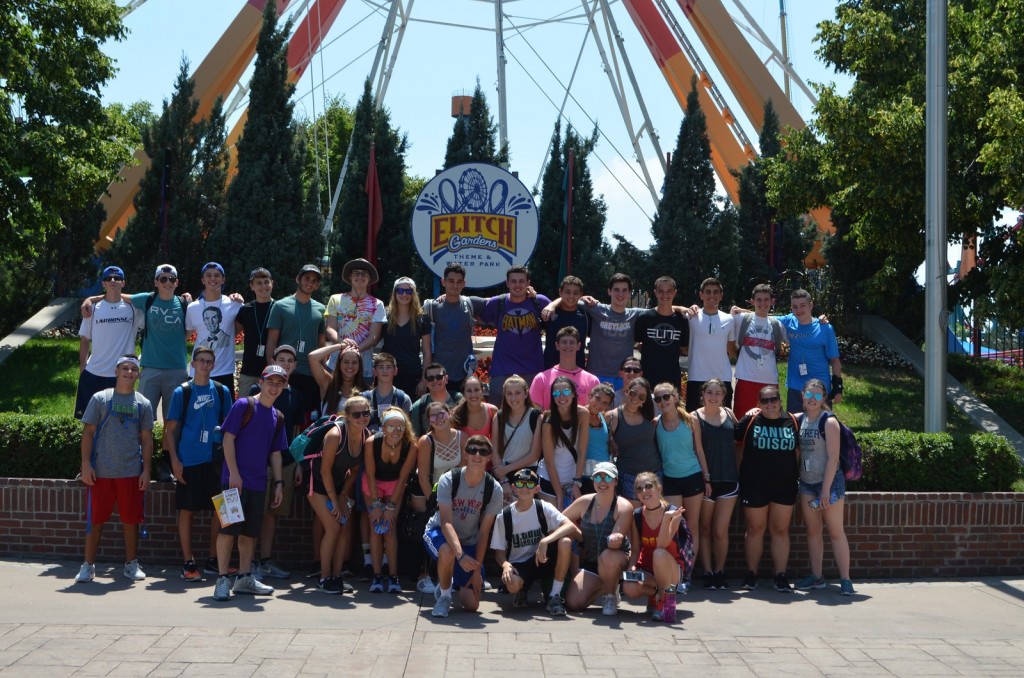 If you want to be part of an experience like this, travel with us in our 14-day summer program for high school students in California, from San Francisco to San Diego.