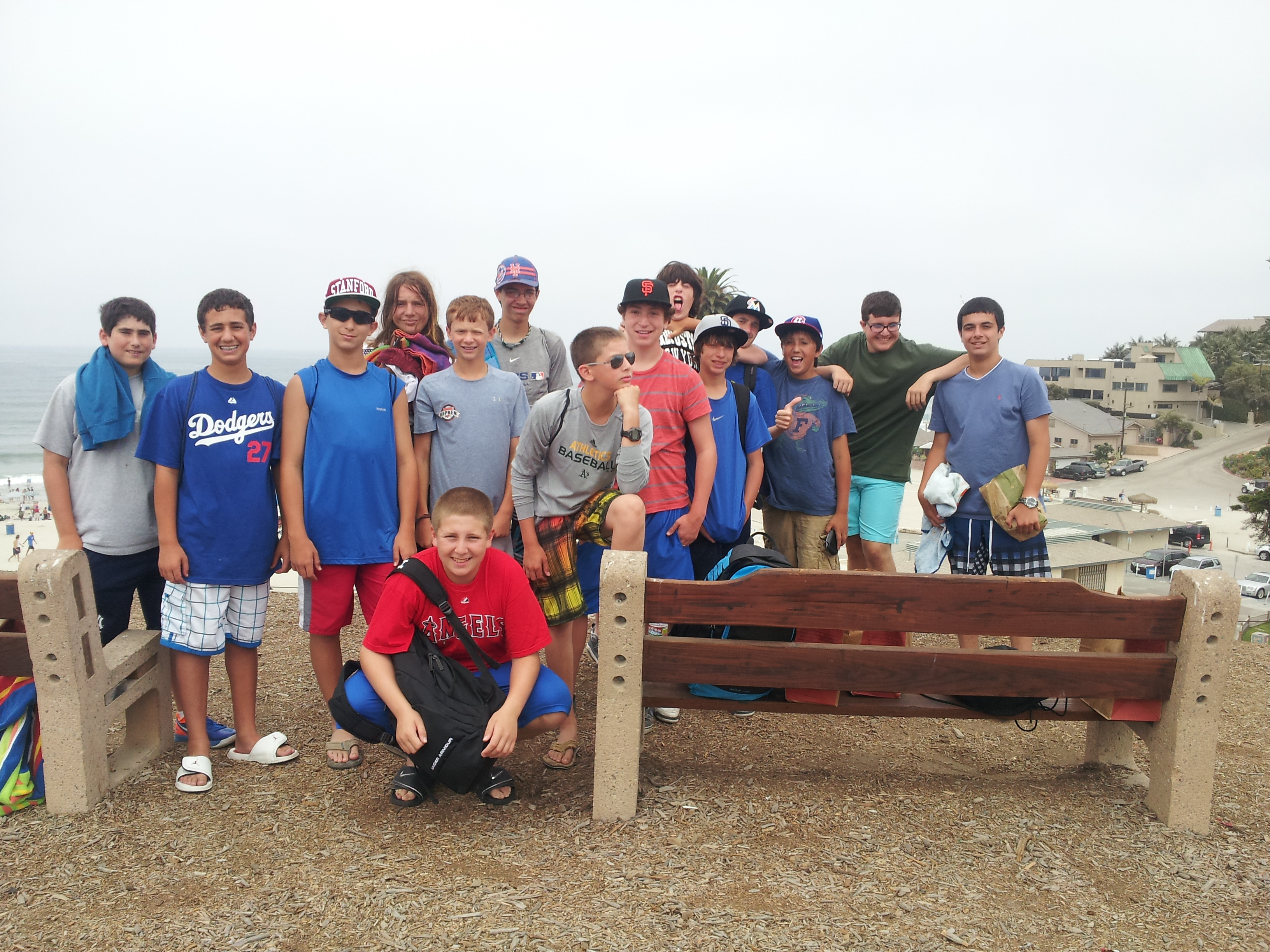 An update from Major League Madness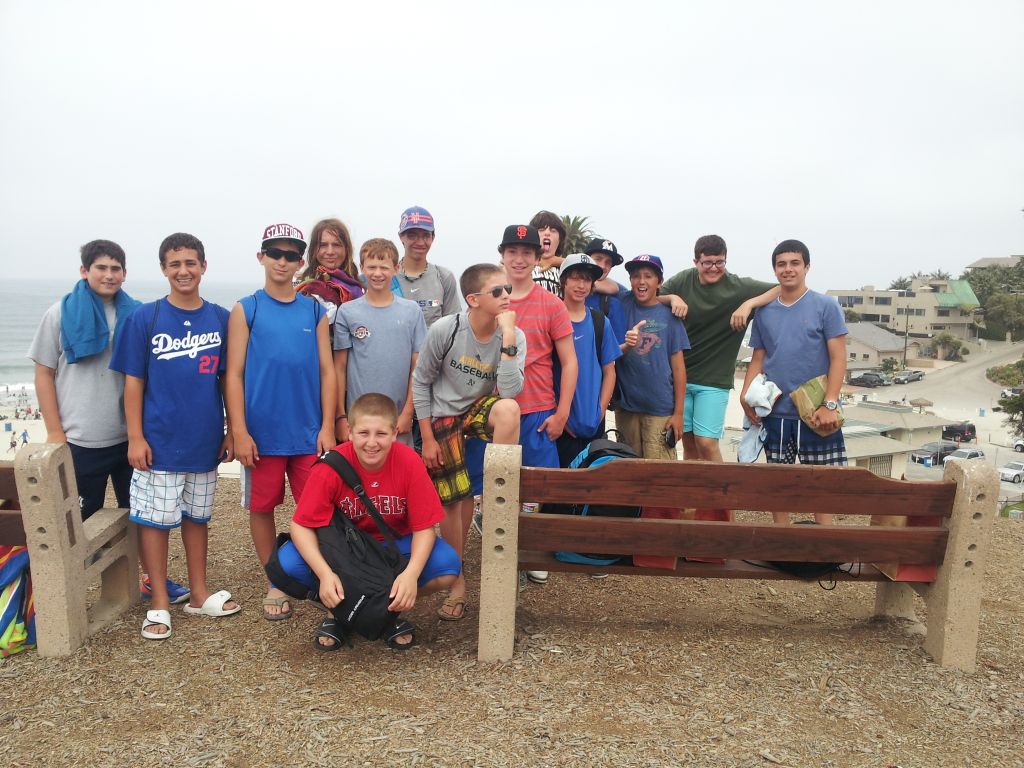 It has been a fun couple stops in Los Angeles and San Diego. Our Los Angeles stay started with a stop at the famous Improv Comedy Club, which has featured stars such as Sarah Silverman, Chris Rock, Jerry Seinfeld, Robin Williams, and more. Misha, Blake, Ben, Danny, Zach, and Dylan all had some great laughs and were able to interact with the comedians. The next day we went for a swim and a sports day at the beautifully eccentric Venice Beach. Justin L. played catch with some of the boys on the trip, while Justin W. played Frisbee with a few others, as well as Mitchell playing football with the rest of the group. Afterwards we were able to go for a swim and play in the waves of the Pacific Ocean. Our next stop featured our group going to Mann's Chinese Theater where we got to see all the famous "stars".  Arthur and Brandon B. both enjoyed seeing the Hollywood sign on the hills across the city. Our Los Angeles visit ended with our group going to Dodger Stadium to see the Cubs and Dodgers.  Misha, Marc, Brandon A. and Jared enjoyed our "all you-can-eat" tickets, as well as finding ways to collect baseballs and autographs from players.
As we departed Los Angeles to our last stop, San Diego, the group was excited to see the New York Mets play the San Diego Padres at the beautiful and never dull Petco Stadium. After seeing the Mets lose, we were treated to the opportunity of playing catch like the big leaguers, on the field. Arthur and Justin L. were able to field ground balls and make great plays. Zach and Dylan both practiced scaling the wall and robbing homeruns at the center field fence. Brandon B. and Misha were able to work on pitches and enjoy the vantage point of the stadium from the field. This was an incredible highlight. Our last day started with a trip to the batting cages. After weeks of seeing major leaguers hit, we now had the opportunity to show off our hitting. Brandon A. put on a hitting display in the 65 mph batting cage. After swinging the bats we went to catch some waves at Moonlight Beach. Our surf pro instructors led us through the technique of surfing and how to stay balanced on the water.  Marc, Danny, Mitchell, Blake, Ben, and Justin W. all enjoyed continuous success in riding waves all the way to shore. Not surprisingly, we ended our trip with a stadium tour and another ball game at Petco Park. This game featured the Chicago Cubs and the San Diego Padres.
Overall, it has been an incredible two weeks. We had many laughs, saw several incredible stadiums, and did a variety of great activities. Even though our summer is ending, we are certain that we have made memories that will last a lifetime.
For the last time, we wish you all well and hope you stay in touch.
The Westcoast Blogger