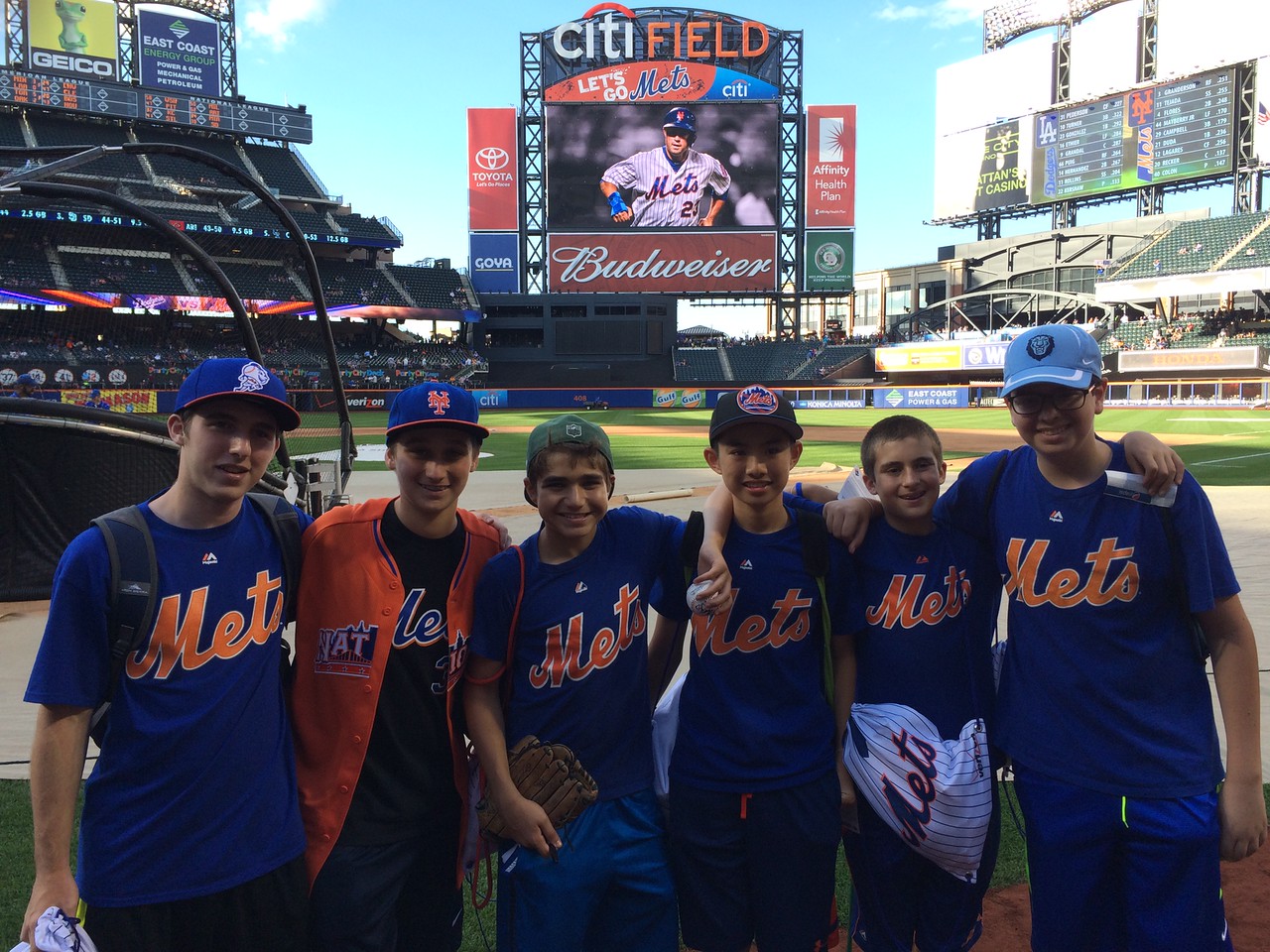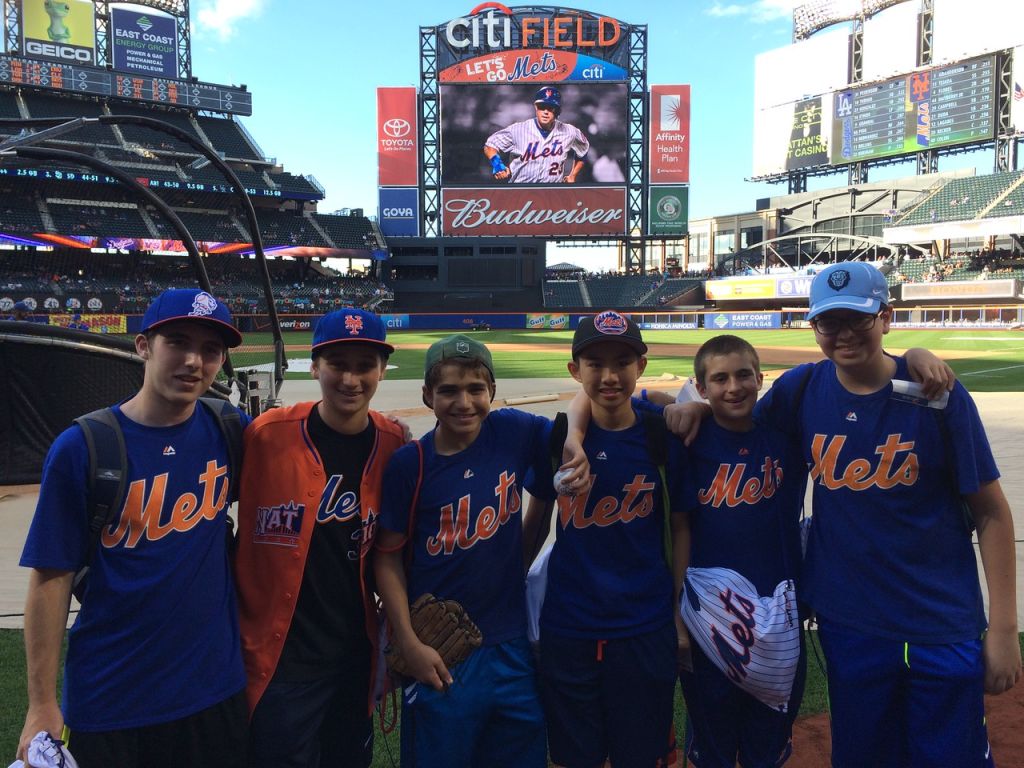 Major League Madness has taken the east coast by storm. With three new trip members among our masses we ventured into Washington to begin the final stretch of our amazing summer. The Washington Monument was a fascinating experience for many first time visitors. We elevated to the top and were able to view all of D.C's beauty from a bird's eye view. The Washington Nationals game that evening was a blast as well. Brandon B., Connor, and Drew were lucky enough to be swarmed with an influx of autograph opportunities during their first game of the trip. The New York Mets bullpen was very friendly and willing to sign for the trip members (more on that later!).
The following day we travelled to Baltimore for a tour of Camden Yards and a quick look at the city's harbor. After lunch we proceeded to Philadelphia for a Phillies game. Brandon E. managed to get all-star Chris Archer's autograph before the game, a rather impressive haul.
A tour of the east coast would not be complete without New York City for some fun in Times Square and a game in the massive Yankee Stadium. Everyone relived the childhood thrill of winning big at the arcade when we went to Dave & Buster's. Ben was the biggest winner in our group, hitting multiple jackpots and accumulating more than 4,000 tickets. In addition, Aidan gathered a crowd and managed to set the all-time high score in a ball tossing game. At the Yankee game that night, Ryan caught a home run ball during the team's batting practice, which is no easy feat! Dylan was amped up to watch his hometown Yankees and was fortunate enough to see a victory and an Alex Rodriguez home run, much to his pleasure. He has been keeping score of every game and will surely go home with some awesome mementos.
We had a once-in-a-lifetime experience in store for our trip members the following day at the Mets' Citi Field. We arrived at the stadium early and the group received special New York Mets gift bags containing a variety of giveaways. The gift bags included on-field passes to attend both teams' batting practice sessions and as a result they got to meet, hang out with, and receive memorabilia from players on both teams. After having met some Mets earlier in the week, the kids were ecstatic that they were able to continue their conversations and get up close and personal with the players. Brandon E. even managed to get a couple of batting gloves from the players. Brandon B., Daniel, Drew, Jacob, and Kevin are all huge Mets fans and were visibly excited by the opportunity to meet their favorite team. Caeden took the opportunity to take selfies with all the players and encountered Bobby Valentine, a former major league manager and friend from his hometown. Check out the photos for a look at some of the best pictures from the experience!
We look forward to our final stops in Boston and Cooperstown for the Hall of Fame induction ceremony. We are sure the summer will end on a high note in New York state when the group gets a chance at meeting some of the all-time greats!
– The Westcoast Blogger
Are you a fan of the sport? Enjoy this amazing baseball tour experience through America's eastern, midwestern or both with Westcoast Connection.