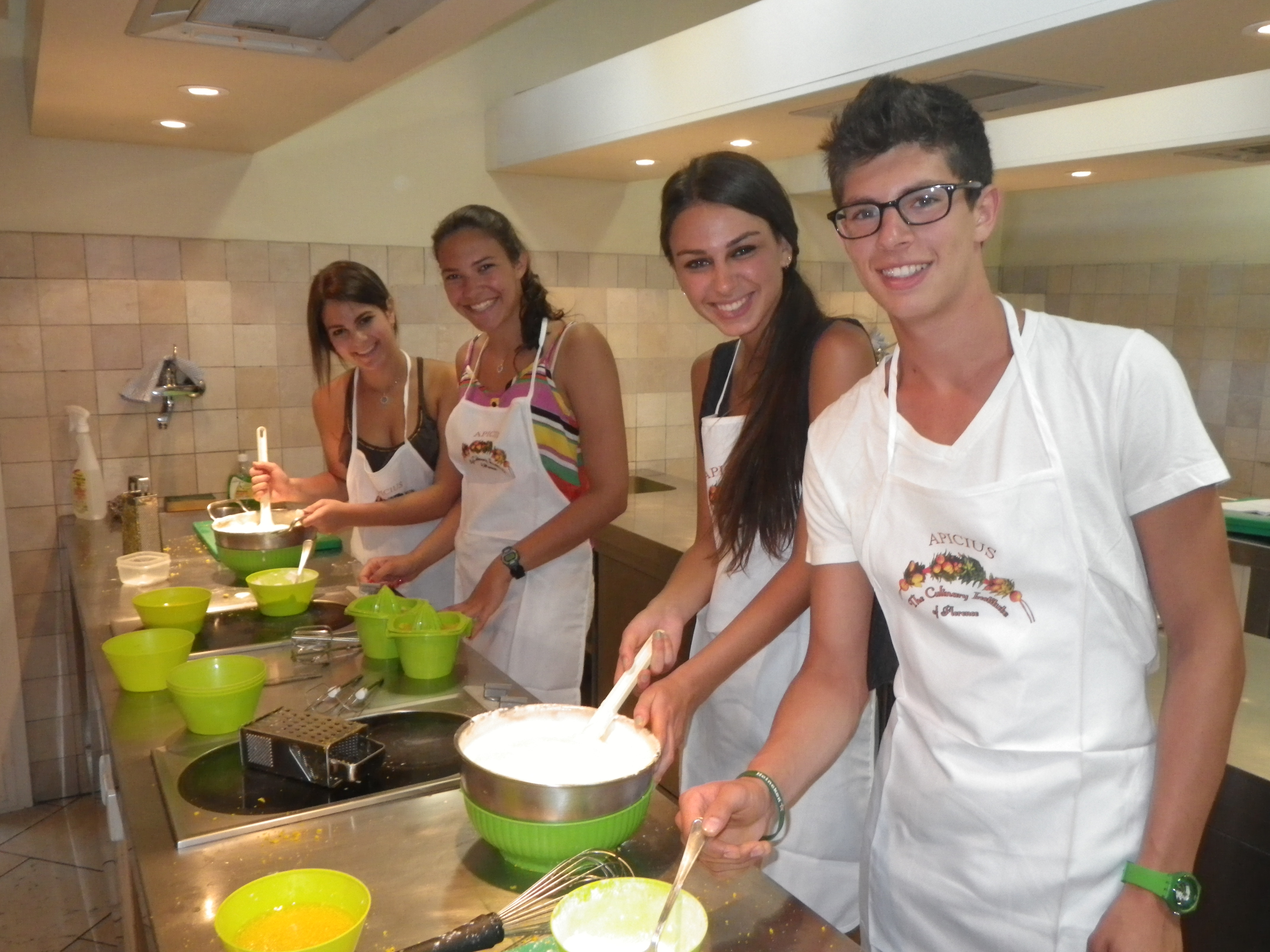 European Experience checks in.
After an incredible time in Sorrento, the group headed off to Florence. We checked into the hotel and hit the leather markets. Marlee and Jenna got some pretty good bargains and Katie and Paulina G. both left with leather jackets. After the leather markets we headed to Osteria de Pazzi for dinner and then explored the town and enjoyed some delicious gelato. The next day, we toured around the Accademia Gallery where we saw the David and other works by Michelangelo. We returned to the hotel to get ready for our evening activity, cooking school! We made a four course meal consisting of pasta, bruschetta, spinach filled crepes and dessert. Following dinner we went for a group gelato, and then returned to the hotel.
The next day, Amy and Lindsay Was. got up earlier to visit a beautiful synagogue which was followed by lunch in a cool area near the famous Ponte Vecchio bridge. As a group, we then headed to the Duomo where we had the chance to climb old and narrow stairs to reach the top of the Dome. Although we thought the stairs would never end, it was definitely worthwhile for the incredible view of Florence from the top! We took pictures of the breathtaking views, and returned to the hotel to prepare for Space electronic disco where we celebrated Steve F.'S 18th birthday.
Next we headed off to Cinque Terre, with a stop on route to admire the leaning Tower of Pisa. Jamie, Annie, Tara and Lindsay Wax. got some cute pictures in front of the tower while others sipped frozen lemonade and had lunch in the area. When we were done, we continued on our travels for Cinque Terre.  We were excited to hike to Monterosso and have the opportunity to swim in the beautiful blue water.   On our final day in Cinque Terre, we got to check out Lovers Lane and see the amazing views.
Yesterday we travelled to Nice, our final city. We visited the Monte Carlo for dinner and evening activities. Brian, Carly and Danielle marveled at the fancy cars while others walked through the gardens and extravagant hotels and yachts parked in the marina.  Today we're excited to hang out at the beach, banana boating and tubing before a farewell banquet to celebrate our adventures.
We're sad our trip is almost over but all good things must come to an end! It's been an amazing summer!
Bon voyage!
The Westcoast Blogger