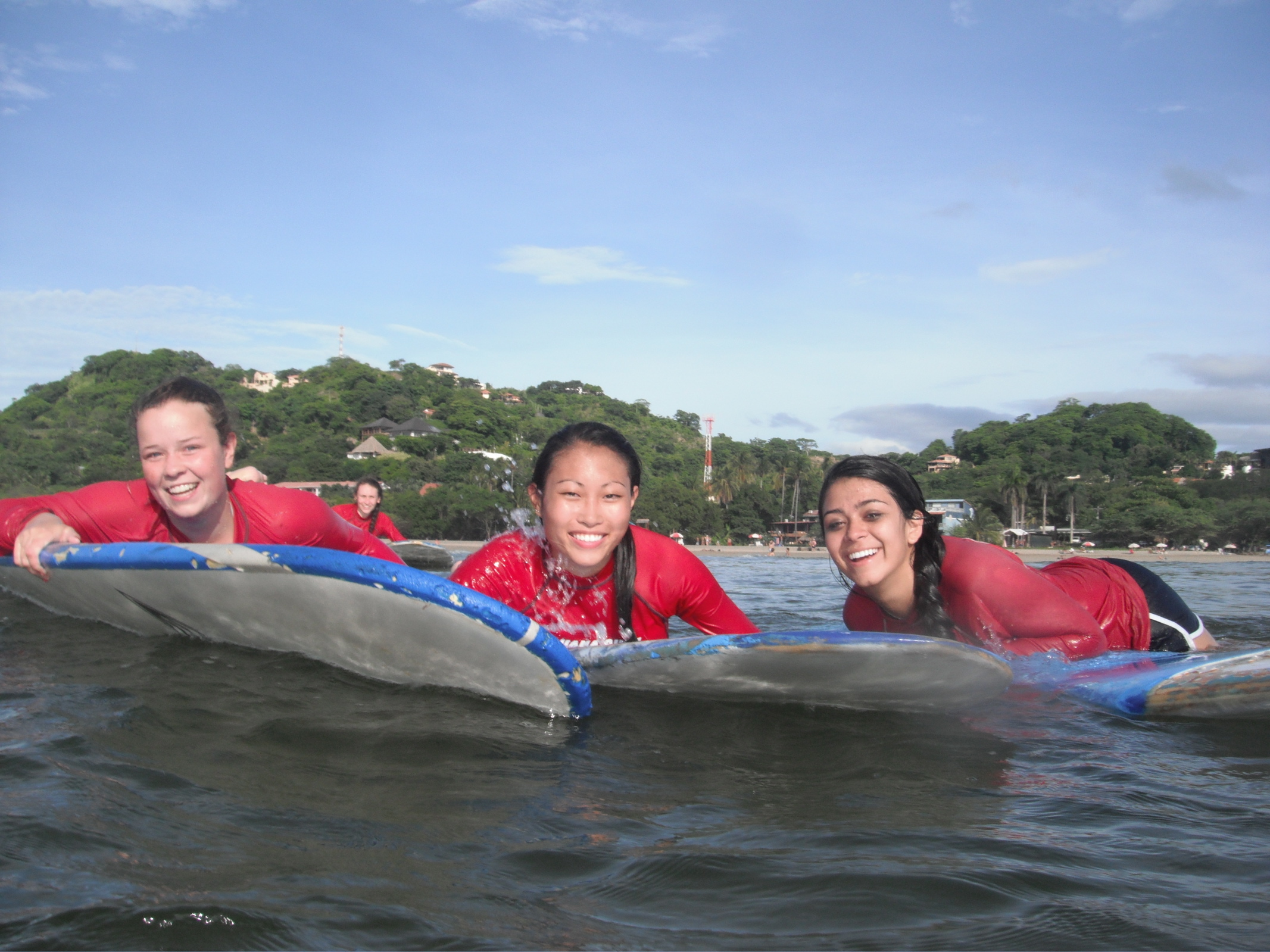 Hola families!
We are having such an awesome time in Costa Rica.  Since we last wrote to you, we have finished our service projects with the Costa Rica Humanitarian Foundation and the primary school in Flamingo. We have moved onto the last adventure section of our trip in Rincon de la Vieja.
In La Carpio, we did a lot of great and eye-opening work. We worked together to help build a house for a local family and added some color to the neighborhood by painting many homes in bright colors.  We also got to do some painting at the veterinarian's office, which has recently opened in La Carpio. Alyssa particularly enjoyed working in the vet's office, as she loves dogs and wanted to bring them all home with her! We also played with the local children in their preschool and daycare – they were so welcoming and adorable.   Our service experience ended with several of the women of La Carpio putting on a great play to share with us their journey from Nicaragua to Costa Rica.  We were sad to say goodbye to our new friends, but felt like we made a lasting impact on their lives, as they did on ours. This experience also brought our group closer together as we conquered challenging moments and tasks together.
After our final day of service and to conclude our time in the Central Valley we went mini-golfing and then out for ice cream! Shout outs to Jon for coming in first place and Danielle for second! We all had a blast. What a great way to close the first half of our trip.
The next morning we enjoyed our final Costa Rican style breakfast at La Condesa, and headed to Tamarindo. We enjoyed walking around the surf town which included souvenir shopping and stopping for some delicious fresh fruit smoothies. We then headed to the beach for surf lessons! It was a great day for surfing as everyone was able to get-up at least once. James was a natural, and Haley and Ashley were in their element, catching wave after wave. After surfing we made a surprise stop at a beach near Flamingo to watch the sunset – it was absolutely gorgeous! Paul, our professional photographer, has been taking some top-notch photos that we are all grateful for – especially after we saw the ones he got of the sunset!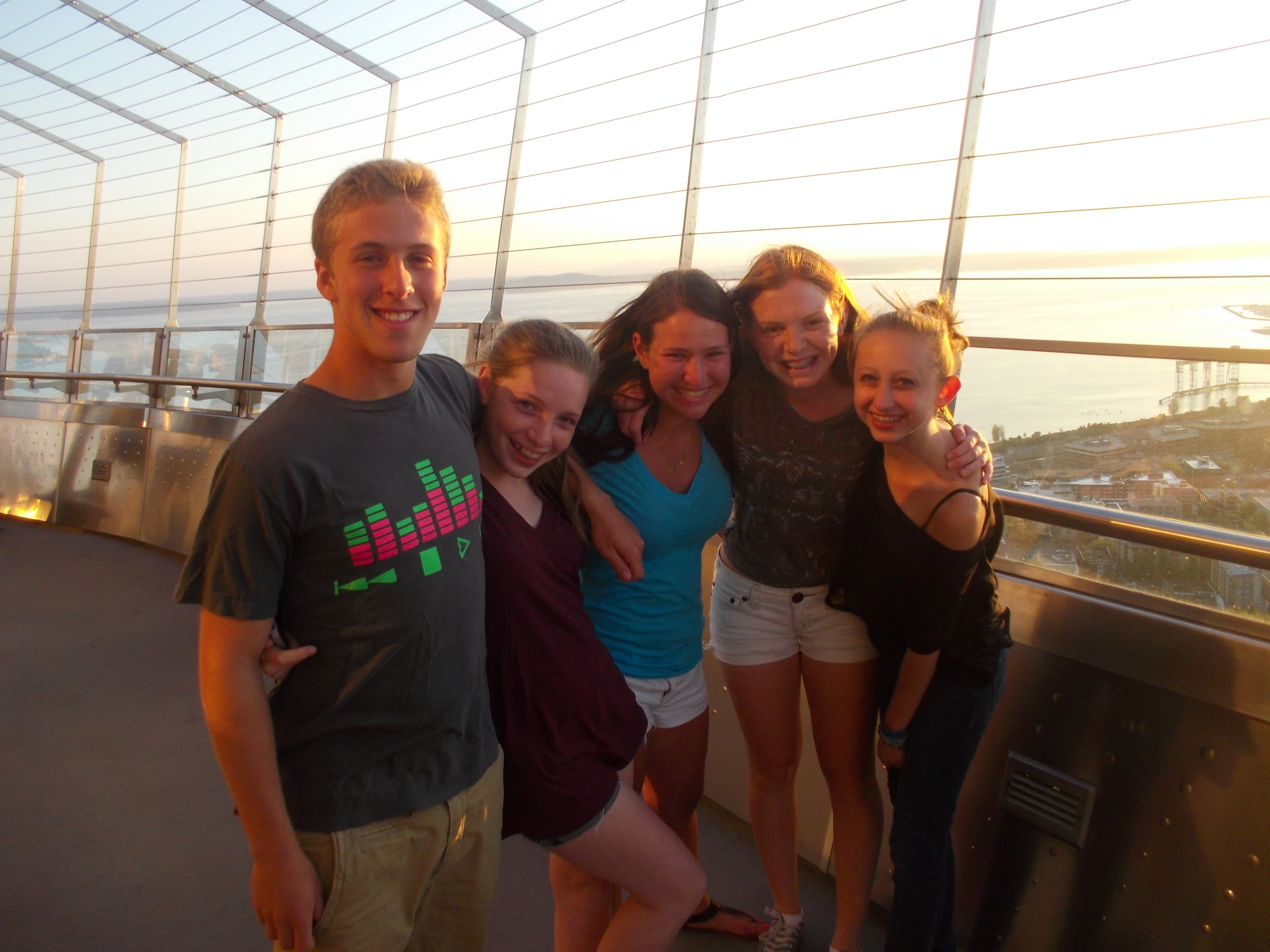 After checking in to our eco-friendly hotel, we had a delicious Italian dinner in a rustic beach town, followed by some authentic Italian Gelato.  With our tummies full, we headed back to the hotel where we played a funny game of Quest, where Ben and Danielle had an intense runway "walk-off." Chloe, Arly, Elana and Mackenzie replicated a fantastic British tea party.  James, Mike, Cole and John showed high energy while acting out a cheesy 90's workout video. And Cici, Julia, Paul and Danielle went back to the first day of first grade, and we couldn't stop laughing!  Ben walked away as MVP from this fun filled evening!
Friday we headed to our second service site where we helped to spruce up a local primary school.  We helped by sanding and painting desks, chairs, walls, and ceilings.  It was great to see how much better the school looked after our efforts. In the afternoon we hung out at Playa Conchal, which was like something out of the movies. The water was so warm and clear, and some of us stayed in for hours playing Frisbee and just relaxing!  After playing Frisbee and swimming we headed back to the hotel for even more swimming – these tour members just can't get enough of the water! James, Danielle, Zach, and Maira, our tour guide, had intense races in the pool. It was a great end to the afternoon.  Dinner at Fisch in Tamarindo followed, where we met Scottie, a Canadian born D.J. living in Colombia.  Scottie played great acoustic versions of some of our favorite songs. Danielle, Haley and Ashley got up to dance with Zach and Jenna in front of the full restaurant! We then went for gelato before heading to a disco. Our trip definitely brought the party to the club – we were dancing our hearts out and sweated up a storm! It was a great way to end our time in Flamingo and Tamarindo.
We are currently enjoying our time in the beautiful Rincon de la Vieja.  Our plans for our last day include zip lining, hiking to a waterfall, and lastly heading to soak in the mud baths before we have our closing banquet. Should be an amazing end to an awesome trip!
It has been so wonderful getting to know everyone and to see all the hard work and dedication of the trip members.
Thank you for joining us on our adventure!
Pura Vida!
The Westcoast Blogger