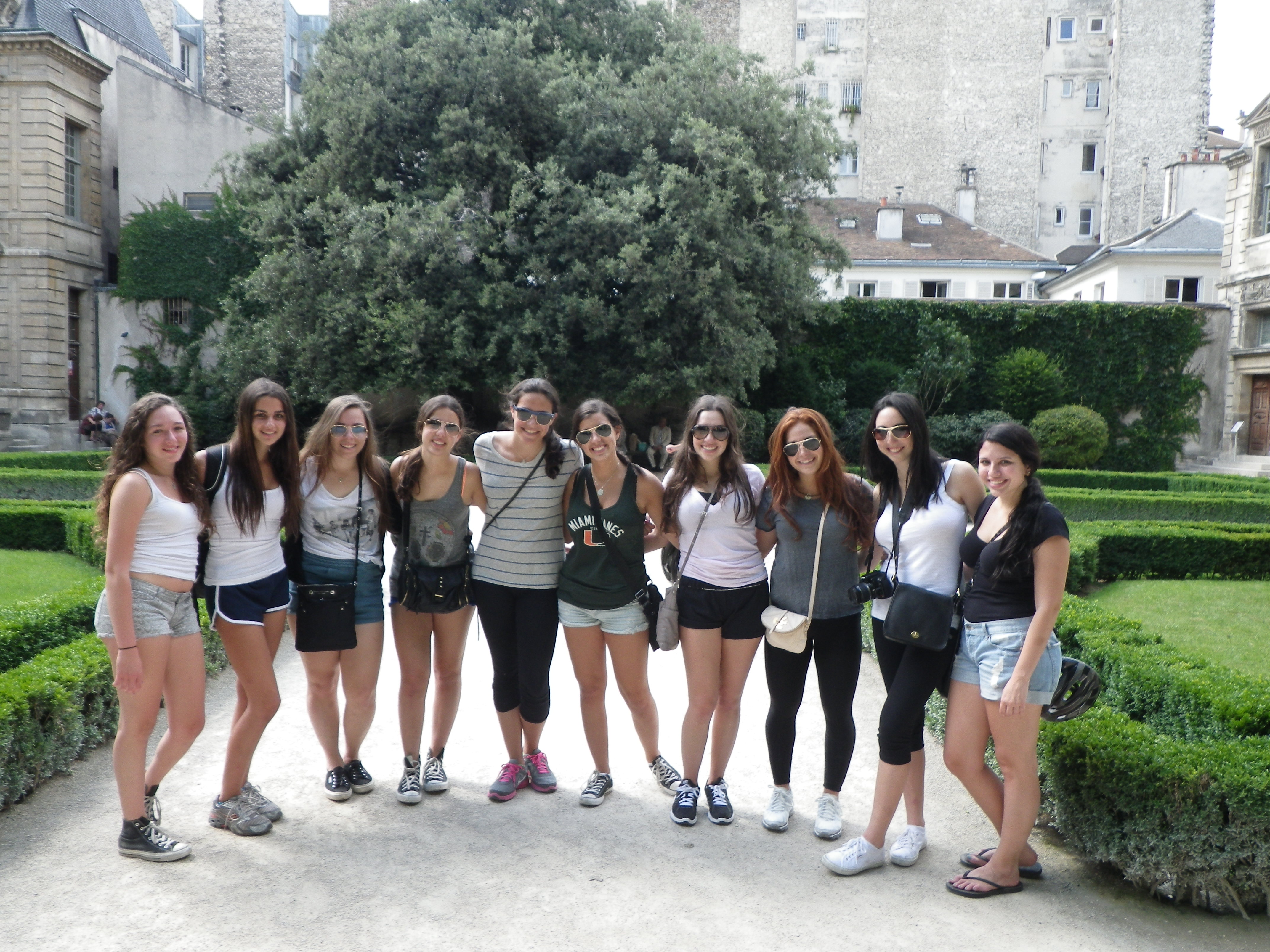 Bonjour from European Experience!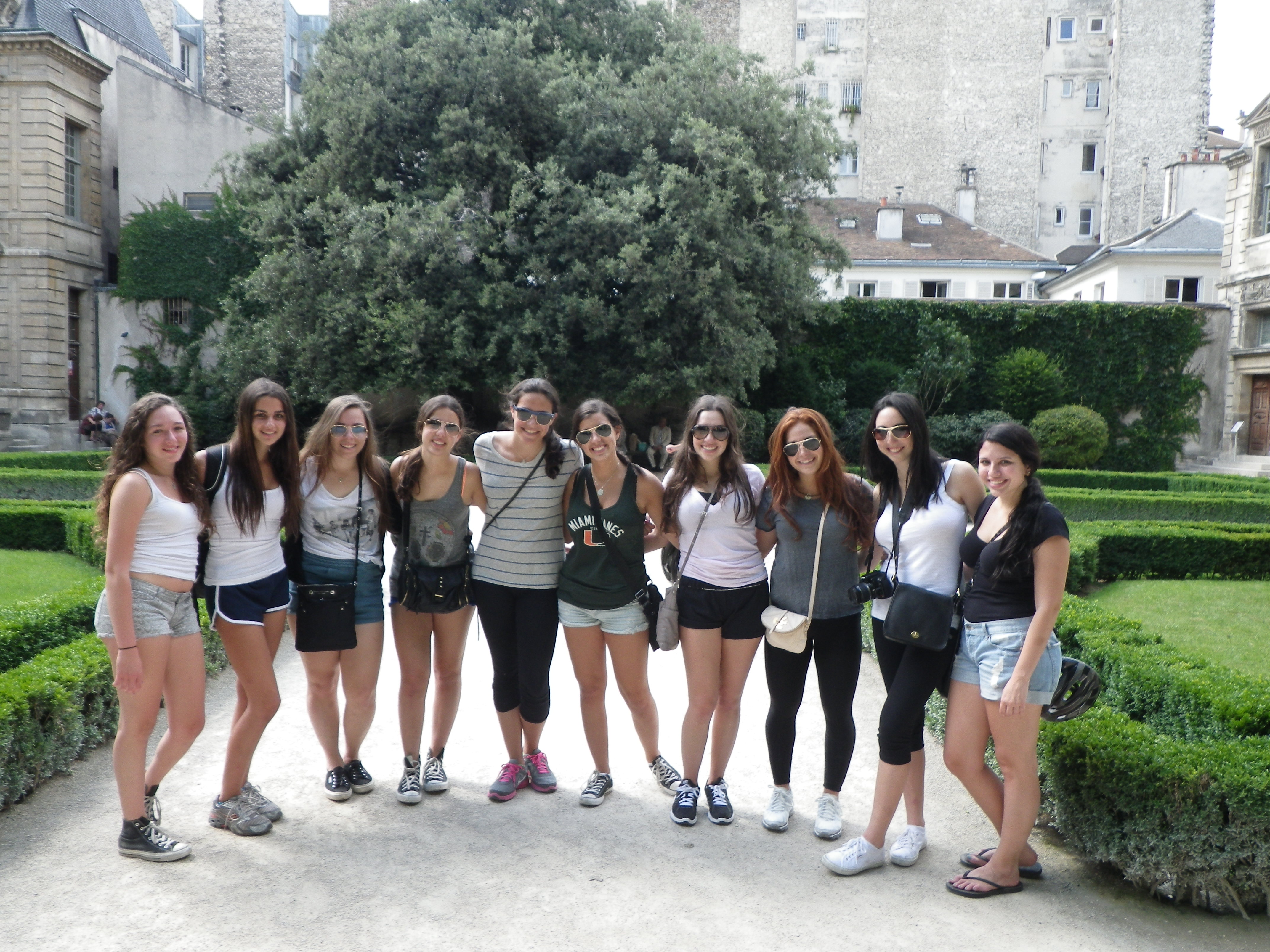 Our European Experience has begun. Trip 46 swarmed the Charles de Gaulle airport in Paris on Friday morning. We arrived bright eyed and bushy tailed, greatly anticipating the exciting activities that we would experience in the upcoming month. Our bus driver, Charlotte, greeted us with a smile and escorted us to our first destination, Trocadero. Our European instincts took over and many students enjoyed their first taste of France – crepes. We relaxed on the steps and reflected on the beautiful view of the Eiffel Tower. Each of us had traveled from far and away to embrace this new European life. Pub Saint Germain was our first whole group meal. We dined in tables of five and began to develop long lasting friendships. We were refreshed from our first Parisian meal and spent most of the night socializing and learning about each other. Our first full day in Europe was an engaging one.
While on tour in the Louvre, Brian C. showed off his history skills as he answered many questions proposed by the tour guide. After viewing the Niche sculpture and learning some of the history behind it, Jordan K., Spencer R. and Billy O. discovered the origin of one of their favorite stores – Nike. Following the Louvre tour, we went biking throughout the streets of Paris. We cruised along the river Seine and saw the different Quarter of Paris. Saturday evening we made our way to the Latin Quarter where we split into smaller groups for our first intimate dinner. We read the menus and chose the restaurants that interested us the most. The freedom of choice is something that many of us are enjoying. Some of us watched the hip-hop dancers on the streets as we waited for each group to finish their meal. Katie P., our resident Trip 46 hip-hop guru, challenged one of the performers to a dance off and showed us her amazing skills.
One Sunday, we traveled to The Palace of Versailles – one of our most anticipated events in Paris. Paulina B. and Marlee T. listened intently as the guide informed us about Louis 14th and Louis 16th among other historical figures. While walking through the Hall of Mirrors, Paige E. and Becca L. took "selfies" (self portrait pictures) in the mirrors. Later in the evening we traveled to the Eiffel Tower, an experience many of the students had been looking forward to. As we climbed the stairs towards the top, we stopped to take it all in. Jonah E. and Stephen A. were mesmerized by the spectacular view. A large television screen had been set up to publicly show the European Soccer championship game that evening between Spain and Italy. Annie L. cheered along with the Spain soccer fansas they celebrated their big win.
Monday was our last full day in Paris. Climbing to the top of the Arc de Triomphe was our final opportunity to get a great view of the Eiffel Tower. We took in a 360 degree view at the top of the Arc and reflected on the first few days of the trip. Melody R. mentioned how the airport already felt so far in the past and how much she was enjoying the amazing experiences in Paris. For dinner, we went to Café Rive Driote. Our dessert consisted of our final chocolate crepe in Paris – a new found delicacy for many students. As we finished our meal, the real fun began. It was karaoke night. It's safe to say that out of 37 students on our trip, none of them are shy. We read through the song choices and sang our hearts out to a variety of songs. Rachel M. hit the high notes as she sang along to "Beautiful" by Christina Aguilera. We have had four amazing days in Paris and are ready for the small town feel of Annecy, our next stop in France. We are looking forward to biking, swimming and whitewater rafting while we are there.
We will write again soon. Don't worry Mom and Dad – we all miss you!
The Westcoast Blogger