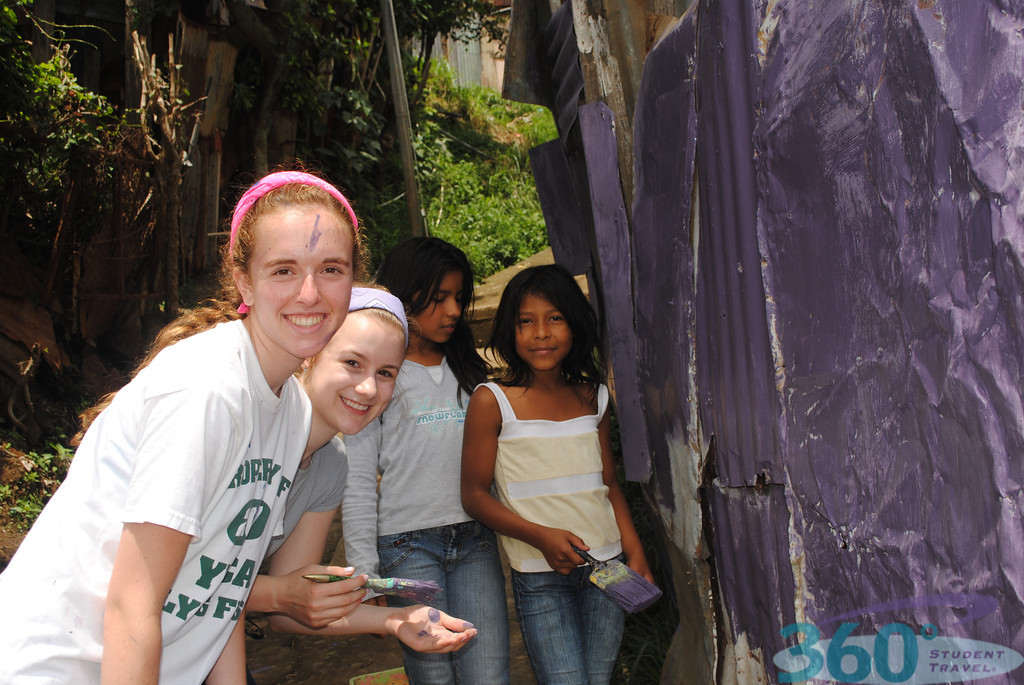 Hola!
After waking up to a great breakfast buffet that included typical Costa Rican foods (rice and beans and plantains), we headed off to La Carpio for our first day of service. This community houses Nicaraguan refugees who had to flee their country and therefore are left with the bare minimum in possessions.
All Trip members were extremely enthusiastic about the service they were embarking on! After a short walk through the community, as well as picking up a few local kids along the way, our trip members got busy cleaning up the streets of the community. Their tremendous display of hard work and motivation allowed them to be great role models for the local youth who also pitched in enthusiastically to help with the clean up!
After all this hard work we got to sit down with the local kids for some well deserved fun and games! Sam, Nicole and Caroline kept the kids entertained with magnifying glasses; Julia, Shawn, Halley, Lucy, Tessa and Erin taught the girls how to play hopscotch and Michael, Jake and Sarah F kept the kids active with games of baseball and frisbee!
Our night ended with a special salsa lesson from the only male belly dancer in Costa Rica, Jeus, and boy can he move! Allie and Hannah, as well as Carly and Nell really showed us how to move to the rhythm!
Day 4 found us in La Carpio again, but this time to paint the homes of the families we interacted with the day before. Daniel spent the day teaching a young boy how to paint, while Tova, Dylan, Devon, Brittany and Sarah C perfected the paint job on a green house. It was another awesome day of service where we were all able to see the visual impact we have had on the community.  The bright colours that are now outside of the houses have made such a difference!  Other community members were even coming up to us and asking if we could paint their houses!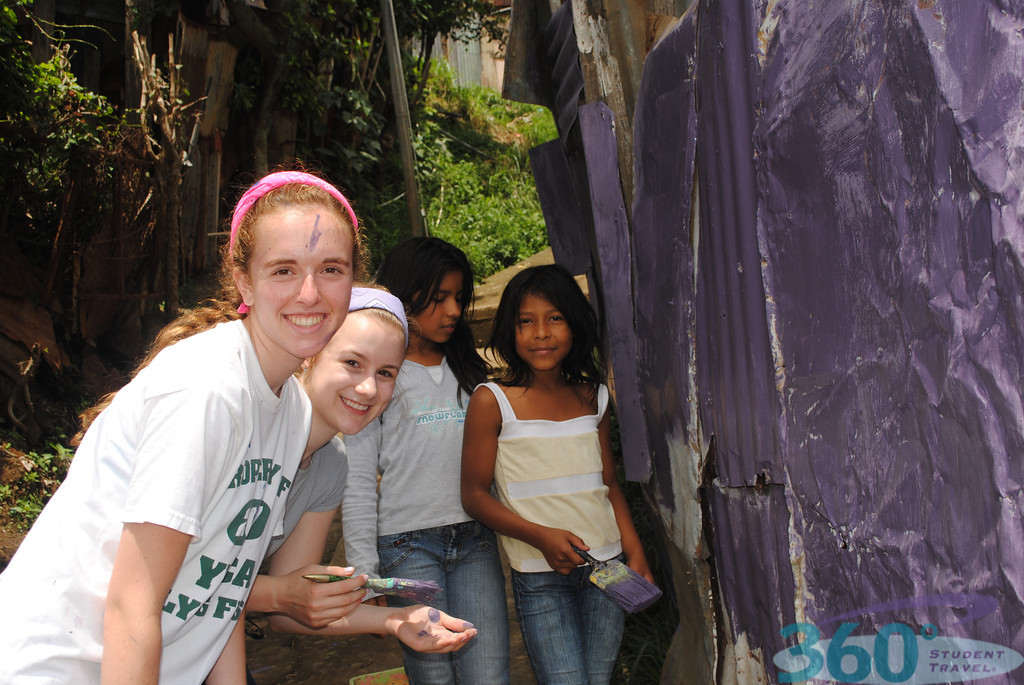 Our group is amazing and we can't wait to see what adventures are in store for them in the upcoming days.  We'll keep you posted!
The Westcoast Blogger