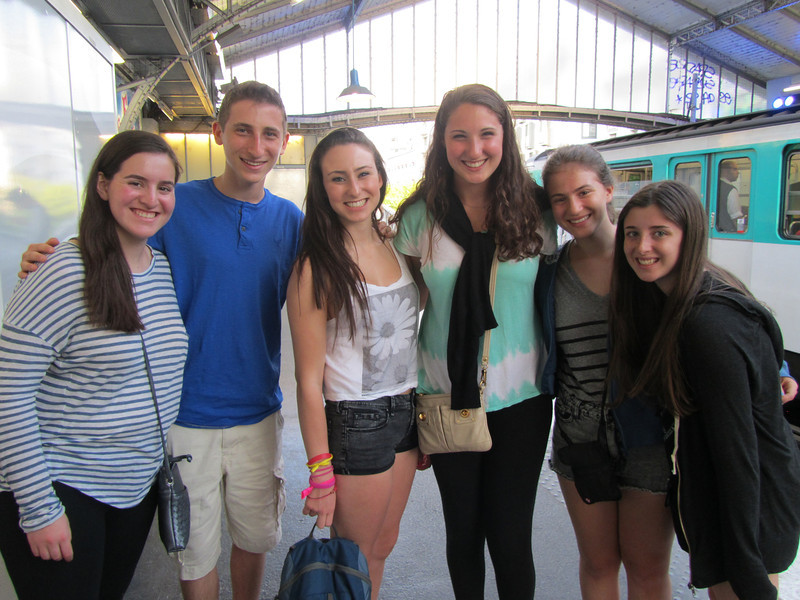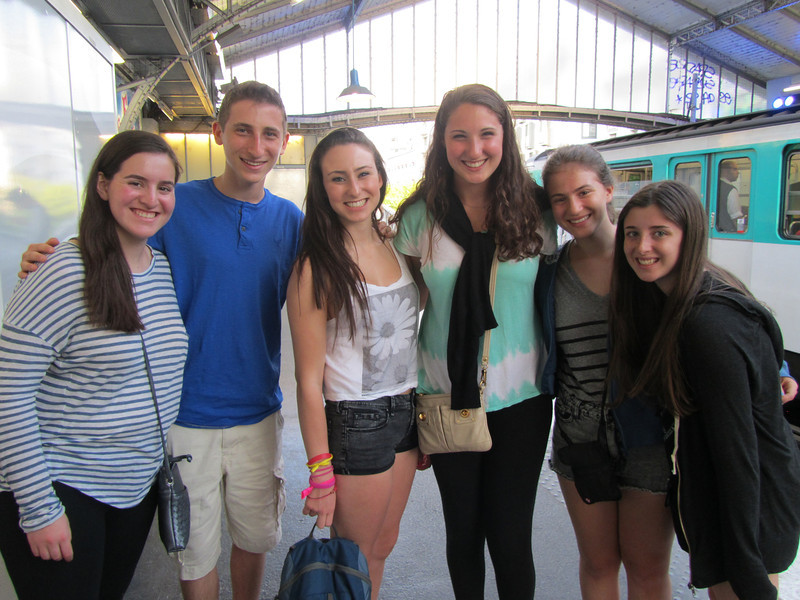 Hello again,
I wanted to bring you up to speed on our adventures since our last post. We had an exciting last few days in Paris, including a surprise trip to a Carnival in Versailles where Simon won some great prizes.  At the Palace of Versailles, Hailey and Rachel were interested to see the pink dress mentioned on a famous painting we saw in the Louvre. At the Rodin Museum we practiced our best pondering poses while viewing the famous "Thinker" statue.
Our last night in Paris was Karaoke night. Big success; everyone was involved! Abby was the first to perform, followed by trip leader Patrick. Danielle, Amanda W., and Mel perfumed multiple songs. Jacqueline, Samantha, Jordan C., Amanda S, and Lana also performed. Everyone killed it but the biggest hit was the boys performing a boy band classic (Matt, Sam, Jordan S., and Carson). Dani, Daisy, Noa, Rachel, Rebecca, Simon, and Michaela were our lovely peanut gallery, singing along and cheering everyone on.
Next, we traveled to Tignes which was amazing! We went skiing and everyone enjoyed the high speed train through a tunnel up to the resort! Sunny days and endless sport activities is the best way to describe our time in Tinges. Yesterday most of us tried the giant blob (an air bag that launches children into the water). Lana went by far the highest and Matt loved blobbing people off along with jumping off the tallest platform. All the boys (Matt, Simon, Carson, Jordan s., and Sam) went onto the river to kayak.
Now we are enroute to Geneva for a visit of the United Nations and then onto a fondue dinner which Jordan C., had last night, and said it was amazing.
Cheers for now!
The Westcoast Blogger