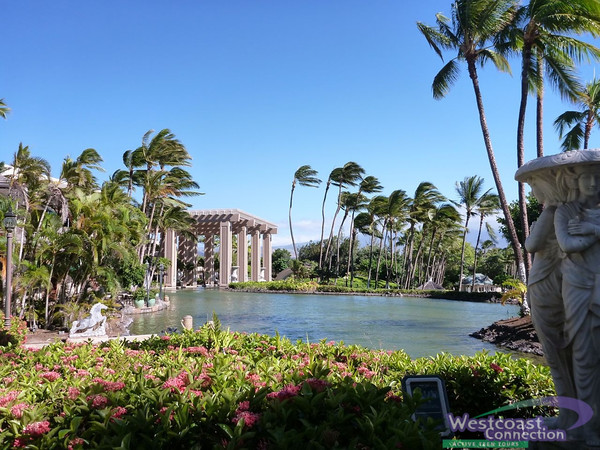 Aloha!
What an exciting week we've had since landing in the Hawaiian Islands.
Our first stop in Honolulu brought about a handful of new experiences and moments of self-discovery as we learned Hawaiian phrases to use in our adventure. Words such as Mahalo – meaning thank you – and 'wiki.wiki' – meaning fast – have become as natural as a please or thank you in our everyday speech.
Our resort featured a beautiful white sand beach and crystalline blue water. A game of football broke out nearly instantly following our arrival as Zach, Gary, Robbie and Kyle worked up a sweat before running into the Lagoon to cool off. That afternoon, we fearlessly swam out into the Ocean and took a swing at riding some wicked white-capped waves in our group surfing lesson. Eli proved himself a natural as he conquered the Hawaiian waves, even taking time to pose as he rode nearly all the way in. Shortly thereafter, Linda surprised herself with a solid ride.
Although beaches and sun are great during the day, the trip really heated up when we ventured to the Honolulu Ice Palace skating rink. While at the rink, we were lucky enough to run into another one of the Westcoast Connection/360 Student Travel trips. Several of our trip members were reunited with friends made on previous adventures, and after taking a couple pictures, had the chance to skate around the rink together. It was our Canadian boys' time to shine as they felt right at home on the ice: Kevin, Jesse and Jack lent their arms and gave some tips to some of our less comfortable ice skaters. Not to be outdone, Rebecca flew around the rink and gave our boys a run for their money during the last few minutes.
But what trip to Hawaii would be complete without touring the local beaches in style? After watching a quick demonstration, we hopped on our Segways and were off to ride along the coast on our two-wheeled machines. Sydney, Lexi, Becca and Hayley were quick to take advantage of the beautiful waterfront scenery and captured some great group shots before racing around the beach-park.
We landed in the big island of Hawaii shortly thereafter and departed for a day tour the following morning. Our first stop – the Kona Coffee Plantation – energized our trip members for the rest of the tour with samples of several blends of Hawaiian coffee, including the world's second most expensive coffee blend, the Peaberry.
As we drove away from the Kona Coffee plantation down the appropriately named winding Hula road, the landscape transformed from a desolate, black-stone desert to a lush forest much akin to a South American jungle. Abrupt and unexpected, the tropical trees disappeared as quickly as they came, leaving one climate as we entered another. The big island of Hawaii consists of 9 entirely separate climates, and we had the opportunity to pass through almost all of them on our guided day tour. This island was completely unlike any place we have yet visited in the islands; outfitted with its own unique Japanese-inspired but modern American-style buildings standing side by side with lava rock industrial buildings and Malibu-esque beach houses. As we continued down the twists and turns of the Hula road we spotted fishermen and sailboats dotting the ocean horizon, learning about the indigenous fish farming practices and the unique speciation events leading to the formation of entirely endemic Hawaiian birds and mammals. Within minutes, the terrain shifted once again, returning to the black lava rock on one side of the road and a field of laihuya trees on the other. With the snap of a finger, we entered yet another climate: a forest not much unlike a North American deciduous landscape one would see in Pennsylvania or northern Ontario.
The coffee was amazing, the ocean beautiful, but by far the greatest moments of this tour has been the breathtaking ecological sights of the big island. We began our ascent up the volcano and into the clouds to be met with the sight of a 300-foot volcanic crater, with jet-black lava rock as far as the eye could see. Just under a decade old, the crater used to be a mere 3-feet across prior to exploding with volcanic lava, shooting rock up into the sky. To follow, we took a stroll through some of the formed 'Lava Tubes': natural rock formations left behind by the flow of lava underground. The most unique and popular sight of the day though was without a doubt the infamous black sand beach. Glowing with wildlife and reflecting nearly all the Hawaiian sun, the black sand beaches were something one would expect to see only in a work of fiction. We took in the serene atmosphere, standing just feet away from giant sea turtles sunbathing on the hot lava rock. Just when we thought it couldn't get any better, Rachel and Sydney spotted a sea lion in the water just ahead of us! Although we couldn't quite manage to capture the moment on film, we did manage to snap some great photos of the beautiful landscape. To top it all off, we had some hilarious entertainment from Justin and Amber in an impromptu karaoke battle on the bus ride home.
With only two islands left, it'll be a quick fun-filled few days before we return back to the mainland!
Mahalo.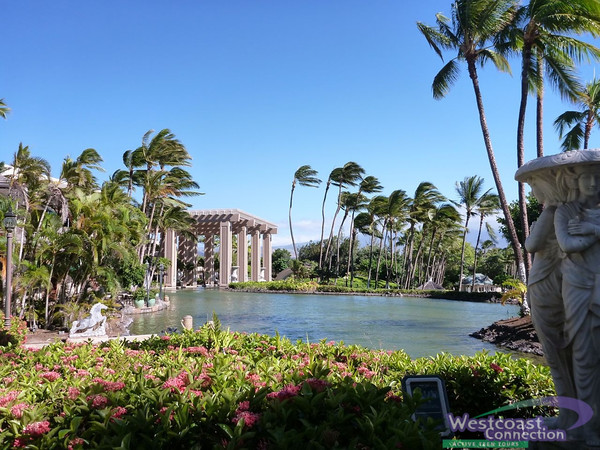 The Westcoast Blogger
Do you want to be part of this experience? Visit Hawaiian islands and Canadian west coast in our 21-day Hawaii Spirit tour.