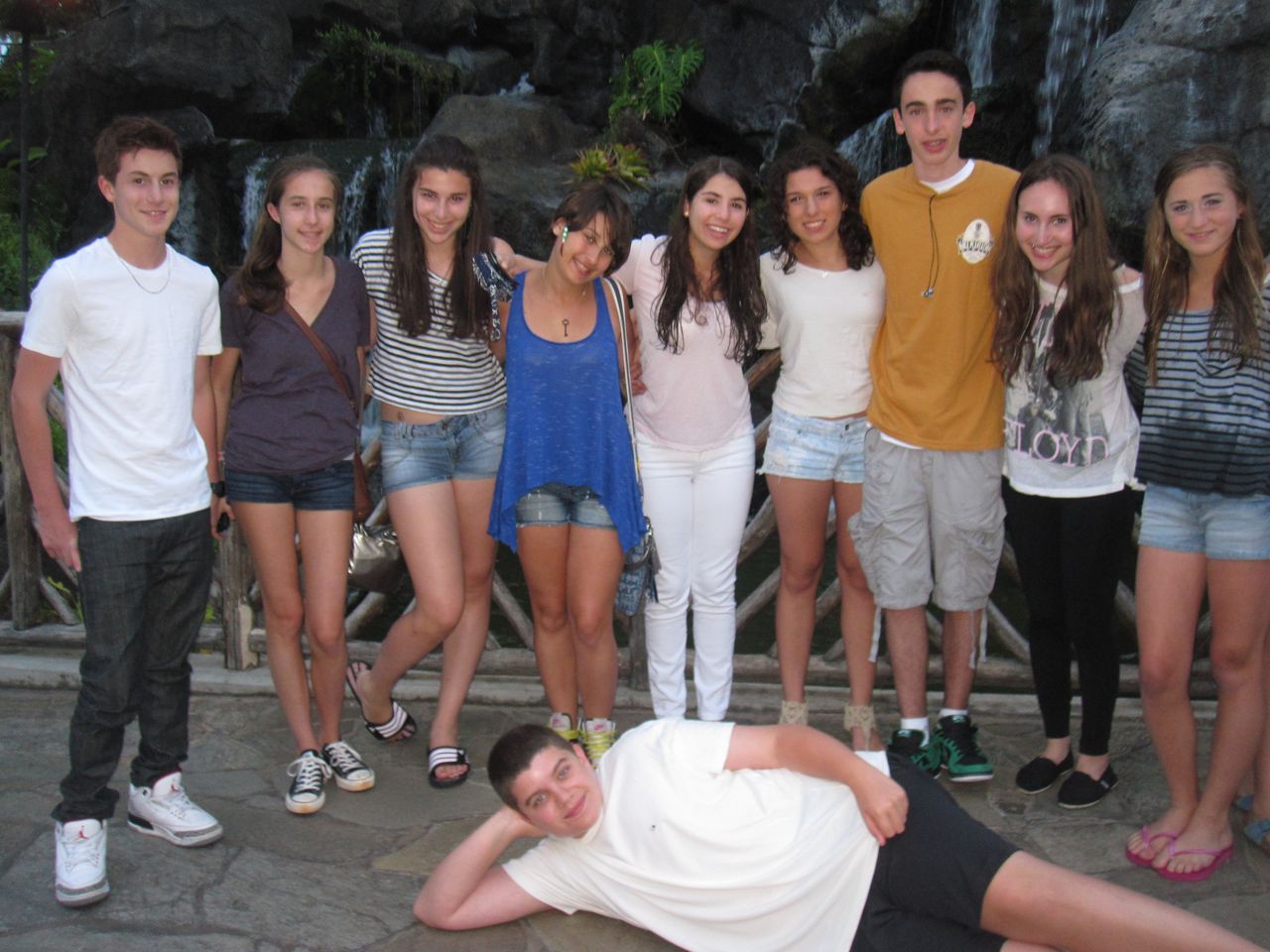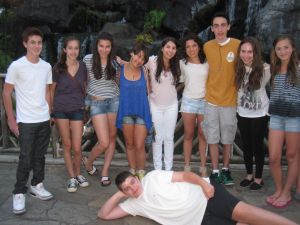 We have been in beautiful Hawaii for almost a week now and, like our morning theme song, we're living the good life!
Let's recap a little from where we last left off.  In Las Vegas, our trip members had the opportunity to sightsee some of the greatest hotels in America! As we navigated the busy sidewalks of Vegas we were able to snap some great photos in 'Italy', 'Paris' and 'NY, NY'! Many of our trip members braved the double loop of the NY NY roller coaster before experiencing the inspiring Bellagio fountains.
Soaking up the sun, Anthony, Skylar and Sammi were pool regulars at the Monte Carlo (that even had a lazy river!). Arielle, Hailey and Carly enjoyed chocolate pizza, which includes caramel, marsh-mellows, bananas and chocolate sauce. Las Vegas was a great time where our trip members really came together as a family. Smiles were seen often, inside jokes ("awkward") were being created and our trip quickly became the place to be.
In another time zone… six hours behind many of you, we landed in Honolulu! We quickly settled into our incredible hotel and began to explore the property. Adam, Anthony, Max, Erin, Jess, Tali, Jason, Les and Talia threw the football around on the beach, on what we called Fun, Frisbee and Football Friday (FFFF day). Our boogie boards and tubes were also put to good use. We were lucky enough to check out the North Shore, which has monstrous waves come winter time. Our visit to Pearl Harbor was meaningful and moving as we explored the museum and artifact; Max even got a replica newspaper signed by a WWII veteran!
Perhaps our most memorable day in Honolulu was when we went surfing and ice skating in the same day! Many of our trip members caught a wave. Erin and Anthony shone as the best skaters on the ice rink which really was more like a dance hall on ice (with the fun lights and loud music). Matthew was a steady and determined skater; while Les helped Jayden and Skylar catch some speed on the ice.
Our afternoons have been filled with many options. Brooke, Danielle, Carly, Annie and Talia have been enjoying the ocean and the sun; a couple of them enjoyed a paddle boat ride in the lagoon.
We are now on the Big Island of Hawaii! Everyone is very excited – we've got volcanoes to see, luau's to attend and laughs to be had.
Mahalo.
The Westcoast Blogger
Do you want to be part of this experience? Visit Hawaiian islands and Canadian west coast in our 21-day Hawaii Spirit tour.