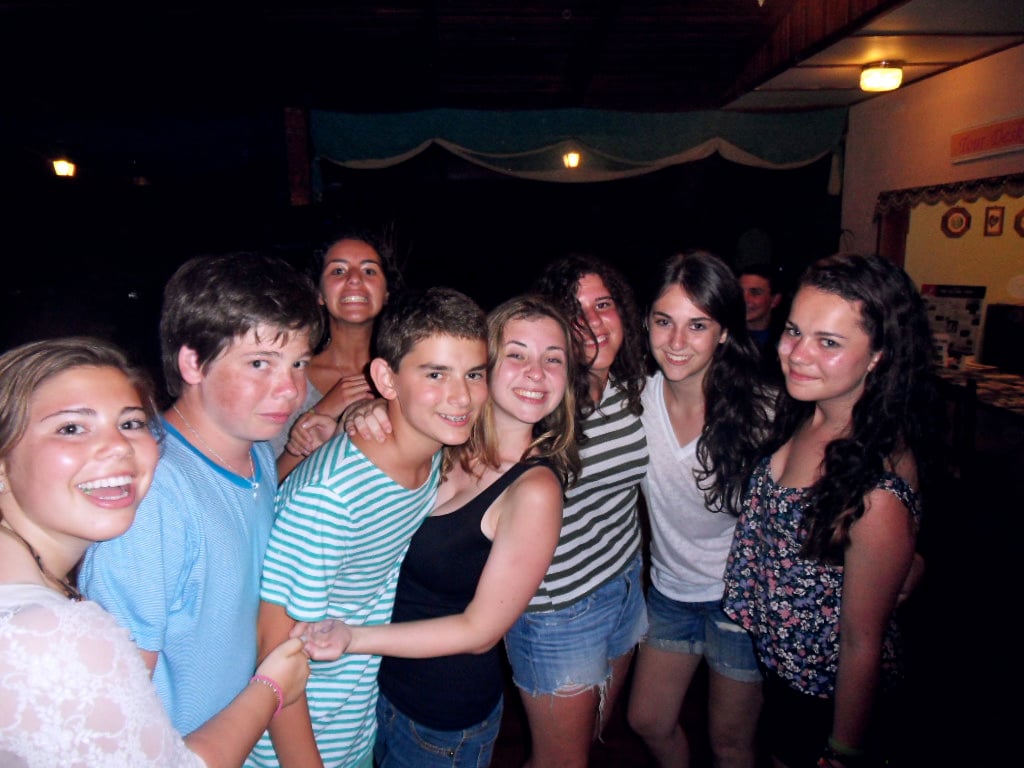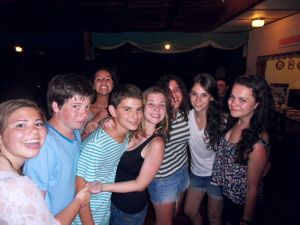 Hola!
The last few days have been really amazing!  We got to enjoy the sun and the beach at our hotel in Playa Flamingo. It was fantastic. The trip members and the staff were very thankful for such a beautiful and relaxing day.
This relaxing day started with a morning of swimming at the pool. The sun was out and the temperature was perfect. We swam for about 2 hours in this amazing outdoor pool. Shout out goes to Luke who was celebrating his 14th birthday. Happy Birthday Luke! The afternoon was spent playing in the waves at the local beach. Shout outs go to Luke, Jerry, Alexie, Julia, Richard and Jess who played in the waves for well over an hour. We finished off the evening with a little dancing. Our fabulous girls danced the night away, kudos to Micaela and Alex who never stopped! Yesterday we arrived at the Poco a Poco Hotel in Monteverde (which means green mountains). This place is truly beautiful. The town is very friendly and has a really relaxed vibe. Our CPI guide Jerry used to live here for 4 years so he knows everyone in this town and is using his connections to get us special treatment everywhere we go.
 This morning we worked with some local farmers who own a coffee plantation here in town.  We planted coffee plants and helped to sculpt steps into the mountain side where the plants grow. Matt S. and Eric take the cake this time, as they worked very hard! At the end of our morning of community service they treated us to some coffee. Needless to say it was an energetic bus ride to get to our zip line adventure.  The zip lines may be one the coolest thing we have done so far this summer. So fast, so long and so much fun! Noah was brave and was the first person to go onto the zip line. Shout outs go to Isabella for getting over her fear and completing the entire course. The zip line guides helped encourage her and even went with her as a tandem, but after a few, she was doing it all by herself. Morgan and Danielle also deserve a zip line shout out. These two girls were shaking in their boots, but ended up loving the adventure and completed the entire course as well. Everyone did a great job today and we are impressed at how brave our trip members are.
 This evening we enjoyed dinner at a local restaurant followed by a dance at the disco. We had the whole place to ourselves, so the trip members filled up the dance floor.
When dinner was over, every trip member was up dancing. Ben even had the opportunity to take over the music, and got on stage to do some mixing! Needless to say, we've had a busy past few days, and are looking forward to moving forward to Arenal!
The Westcoast Blogger