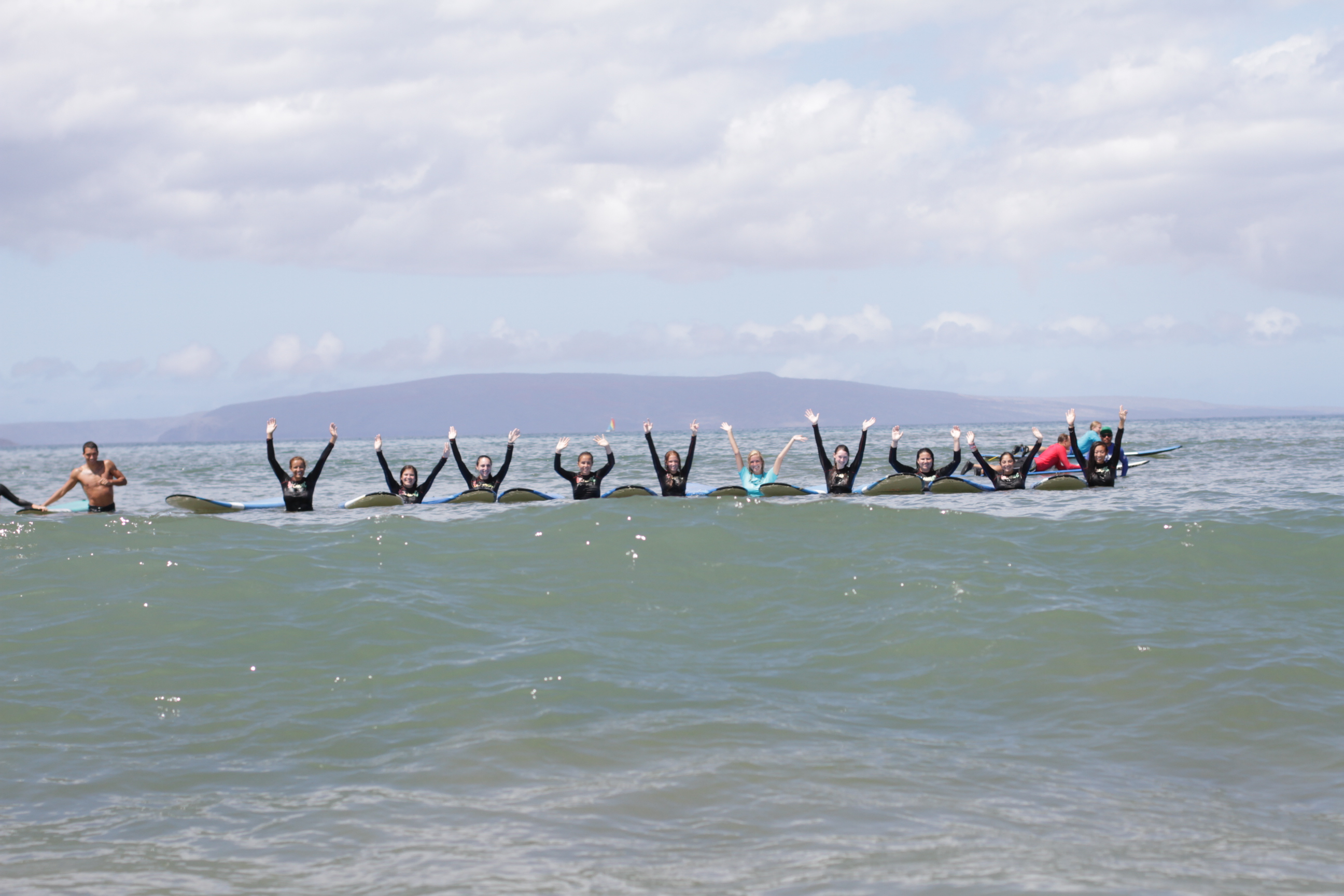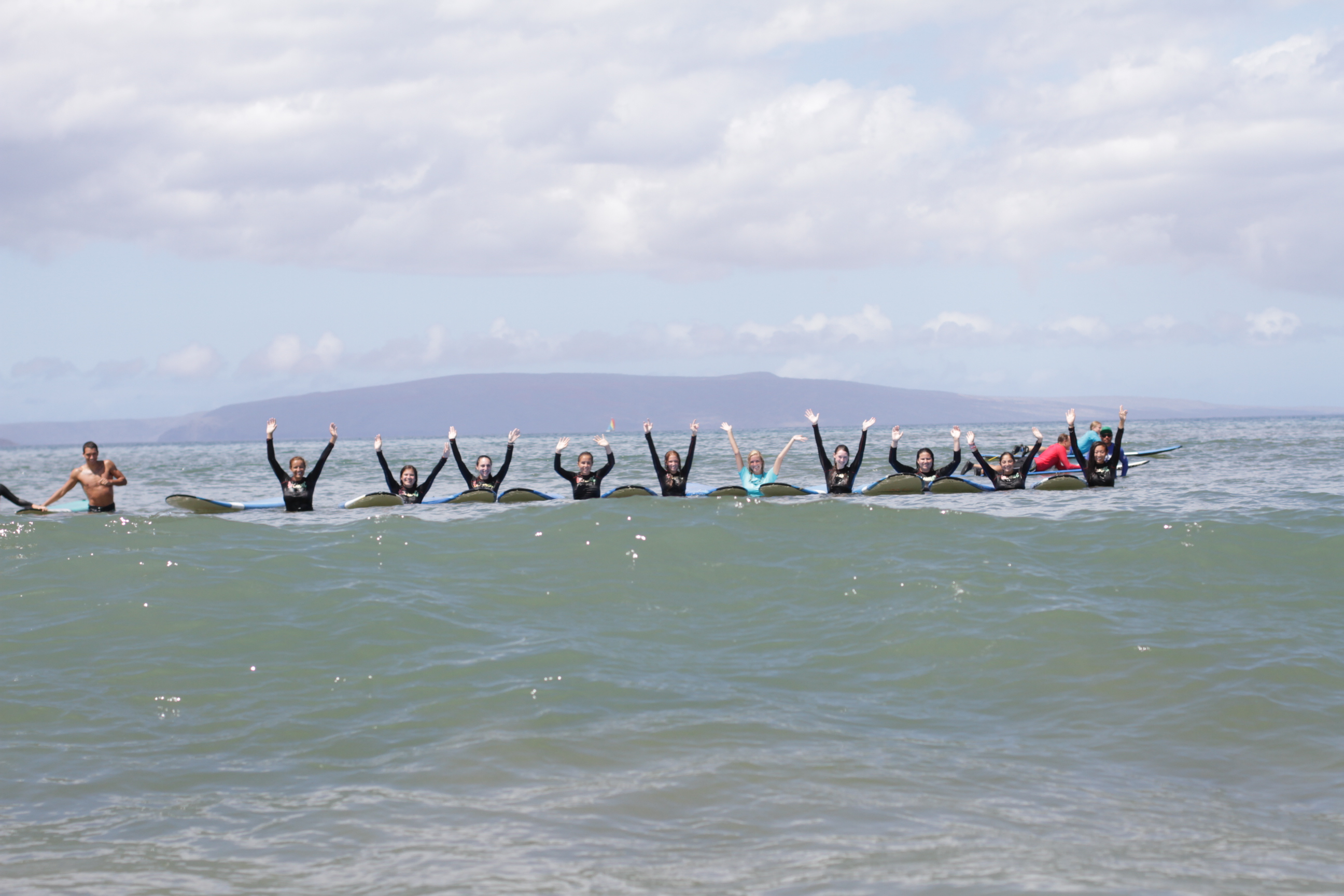 Another Hawaiian Community Service update:
Aloha parents, friends and all who love life,
Ohana means family in Hawaiian and that's definitely what we've built on this trip. Besides the friendships, laughs, music "jams" and dancing, our Hawaiian adventure has really bonded us together and no man (or woman) is ever left behind.
Our philosophy of teamwork shone through over the past few days. Jonathan, Patrick and Nature "G" (Grant), also known as the "Dream Team", joined their forces and showed invasive species plants who's boss. They weeded out harmful trees in the Hawaiian rainforest so well, even our tour-guide was impressed. Nina's passion for giving back and nature definitely came out that day too. She powered through the weeding and couldn't be stopped…literally; we had to physically pull her away!
Marissa's family: if you don't already know this, you have a fooseball champion in your Ohana! She and our Company Director, Rich took on experienced kids at our second Boys and Girls Club day and went David Beckham on them! They walked away champions though the kids at the Club would tell you otherwise.
Mei, Jenna, Gabby and Sophie have hidden surfing talent we never knew about. They made it look so easy and of course the rest of us belly-flopped off the boards (more than once might I add!) At the end, we all managed to get up, balance, do a little dance and surf the Maui waves – what a thrill!
Mike and Ryan's music skills are in full force and they're making sure everyone is dancing or singing at any given point during the day. Whether it's first thing in the morning or on a night drive, we know those two will dance their way around town. Ryan even got up on stage at our Luau with a few others to dance the hula!
Ilianna, Rebecca, Caroline and Allie are natural leaders and they make sure we all stay on track when we're doing our "move". We do this little dance every cool place we go in hopes of making it into the video montage of "the move". We think we've got some awesome backdrops to our dance like July 4th fireworks, the airplane (when it wasn't moving of course), and in a waterfall. Erica led the dance at our airport gate in Honolulu. Let's just say, we took waiting passengers by surprise!  Jackee just bought a ukulele and she's determined to learn how to play a Hawaiian band song called "Wade in Your Water". We're excited for her to learn because we all love it and want to sing along to her strumming. Mai (the leader) and Katja are the only two Canadians on the trip and of course, what's a 4th of July celebration without a little Canadian spirit. They dressed up and had American flag headbands to blend right into the patriotic crowd. They actually stuck out more than anything but everyone saluted their effort!
The moment we all wish we had our cameras ready to go had to be when we tricked Lindsey, the staff, at Bubba Gumps restaurant in Lahaina Beach. We told the waiter it was her birthday, which of course it wasn't, and they brought out a cake with a song-and-dance number for her to do. Her shocked face was priceless and the dancing she had to do was even better! We must bid you farewell and Aloha from the Island. Rest assured that our smiles are as bright as the Hawaiian sun and our spirit as free as the ocean.
Until next time…
The Westcoast Blogger