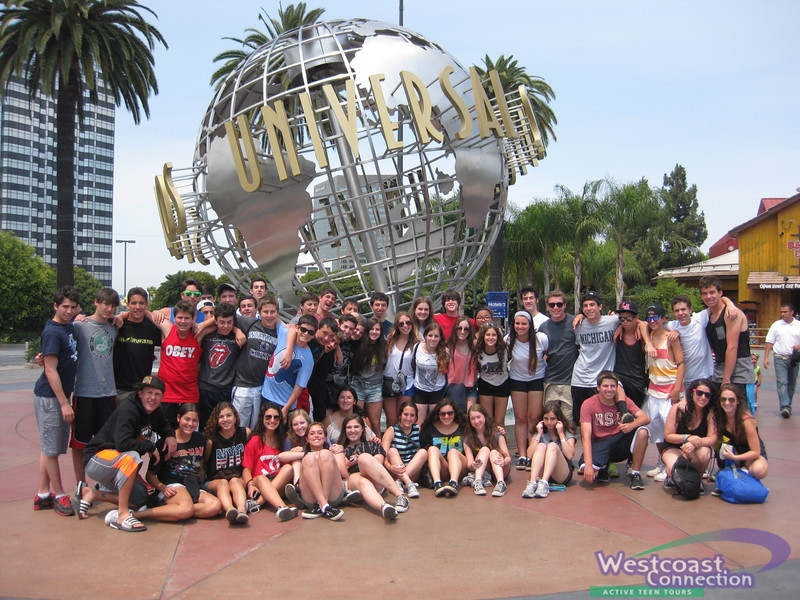 Our expedition through California continued with a ropes course adventure. Sarah and Lauren couldn't stop ziplining, and challenging themselves to go higher on the course. One of Ben C.'s favorite parts of the ropes course was the Leap of Faith. The Leap of Faith is a tree that one climbs up and then jumps 6 feet to a swinging bar, in a harness of course! Scott and Lindsey enjoyed cooking dinner for everyone. Their group made us some delicious veggies, steak, salmon and more with the help of Jesse and our campsite manager Steve.
We were so excited to get to the beach at Lake Tahoe to tan, relax, and most of all tube, wakeboard and waterski!! Some of the boys started up one of their favorite games involving a football and a frisbee. Amanda went tubing for the first time and loved it and Allie had a great time waterskiing. After a BBQ lunch on the beach we boarded the Safari Rose for a cruise around Lake Tahoe. We couldn't believe how cool the boat was and that we had it to ourselves for a couple of hours. Nobody wanted to get off at the end of the ride! We had a great dinner back at the campsite and Courtney was gladly surprised when we had banana boats for dessert. It brought up many memories of summer camp.
With lots of excitement about LA we hit the road. We went to the glamorous Hollywood and Highland area and to The Walk of Stars. Matt S., Alec S., Zach B., Will, Max and Spencer tried out street performing by singing Backstreet Boys for all to see.
We started off Day 24 with community service at the Food Bank. Matt B., Alec B., Ben T., Scott and Brian started a very efficient assembly line to keep up the momentum and get as many boxes of food packed as possible. In only two short hours we were able to pack over 2,000 pounds of bread and over 10,000 pounds of food for families in the Los Angeles area. Great job everyone!
Next, it was off to Universal Studios. We got a chance to go on the studio tour and even saw some taping of Parenthood! Emily and Jackie were so happy when they saw Wisteria Lane from Desperate Housewives! Maddie and Jordan loved riding all of the roller coasters and simulator rides at Universal while Joseph and Adam liked the Mummy ride and the Simpsons ride. We dined at the well known Hard Rock Cafe for dinner at City Walk and Jack B. couldn't believe that he met Stephanie Scott from Ant Farm. Everyone got pictures and chatted with her.
In the morning we went to the Farmer's Market and The Grove in LA for some lunch and a little sightseeing. Next, it was time to get to Disneyland. Jack J., Jordan, Justin H., Maddie and Sarah rode all the rides including Space Mountain more than once! At the end of the day we watched the amazing fireworks show over Disney's Magic Kingdom castle.
At the Museum of Tolerance we learned so much and how we can help to change the world. Mitchell and Jarett were quick to jump into the discussion during our guided tour. Next was Venice beach, where everything we learned at the museum came to life. The kids flocked around some hilarious acrobatic street performers, and perused the many shops to find outfits for 'twin day' (we are having a twin day outfit contest on the cruise). Before leaving Venice, everyone got a taste of Big Daddy's famous deep fried Oreos. Justin L. and Hannah S. couldn't believe their taste-buds.
Switching gears, we strutted our stuff on Rodeo drive amongst the rich and famous. Celebrity spottings included Will Ferrell and Toby from the cast of Pretty Little Liars and even a Youtube sensation! Last night, we hit the town for a night of comedic relief at LA's Improv club. The MC had everyone in an uproar with his quick witted retorts and snappy punch lines. Finally, we concluded our time in LA with a delicious stop at Diddy Riese's for their acclaimed handmade ice cream sandwiches.
We are off on our cruise later today and we will catch up with you in about 5 days when we are back on land.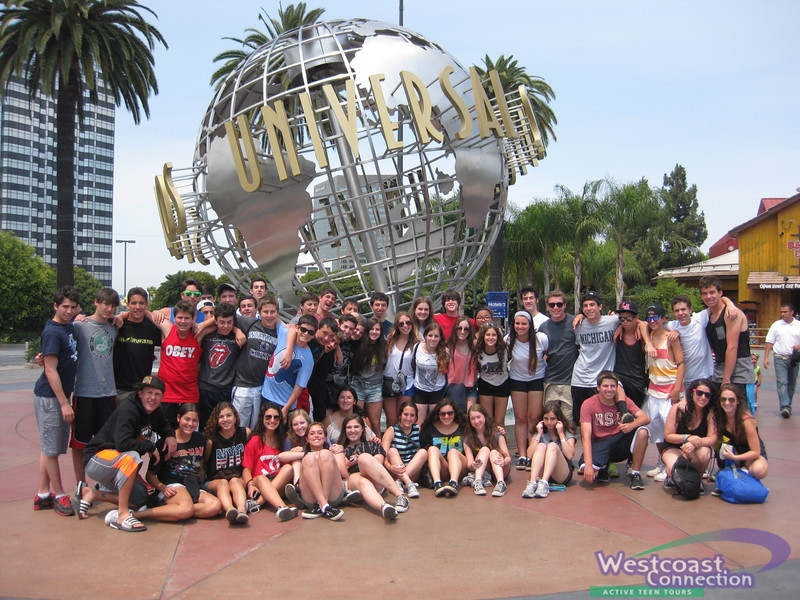 Until next time…
The Voyageur Team