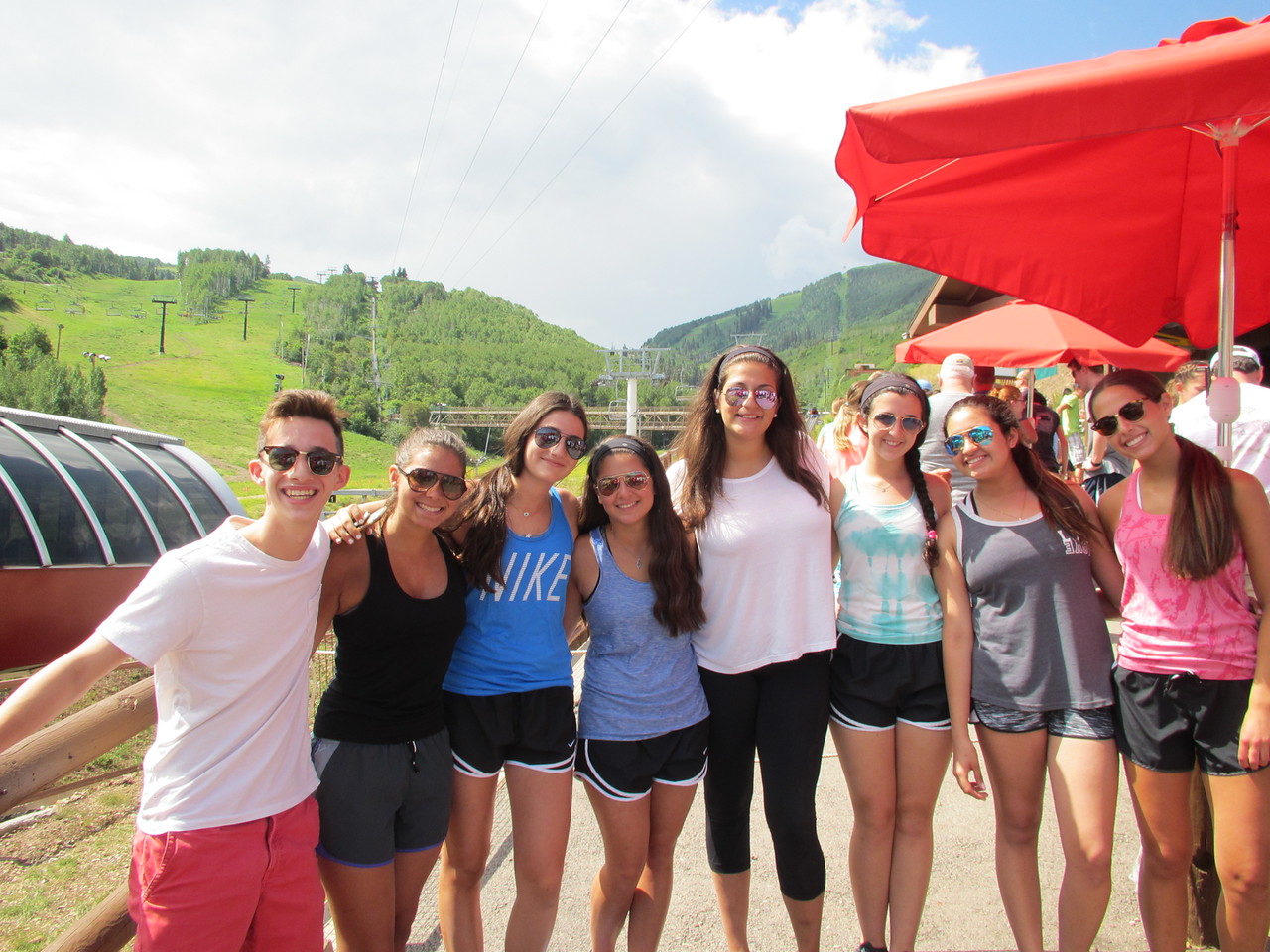 Hello all!
Officially 6 days into our jam packed American Voyageur trip and its all smiles. We jumped off the plane at the Salt Lake City Airport and played lots of fun ice breakers so everyone could start getting to know one another. We traveled on our amazing bus and headed to the Lagoon Campground! The coolest part of our campground was that we were a two minute walk away from an incredible amusement park. On our first night we rode the coasters and roller coaster enthusiasts, loved the rides especially the colossus coaster which did two consecutive big loops. After our evening at the amusement park we headed back to the campsite for fondue and then an evening chatting away in our tents.
The second day of the trip was very exciting because it was Gabe's Sweet Sixteen and also Canada Day! We had a patriotic breakfast with real Canadian maple syrup and flapjack's (A Canadian term for pancakes) and then headed over to the Alpine Coaster in Park City! On our way to Park City we passed by the Olympic Ski Jumping Park from the 2002 Winter Olympics that took place in Salt Lake City! The Alpine Coaster was so much fun. After getting off the coaster we had a good laugh looking at the pictures taken while we went around one of the fastest turns. We then had a surprise birthday party for Gabe with a huge cake! That afternoon, we headed over to a water park to cool off and then headed to dinner and some bowling. On the bus ride back to our campground we had an amazing sing along to our Disney favorites and Pitch Perfect.
On day three we had a scenic drive from Farmington, Utah to Jackson, Wyoming. We drove through three states; Utah, Idaho, and Wyoming! In Idaho, we passed through a huge field of golden rod flowers which were so beautiful with the flowers and the mountains in the background. We had an epic bus battle playing Bus Scavenger Hunt and Name that Tune. Once we got into Jackson, we went to the town square for a little free time to look at all the hip little shops. A large group of trip members went to local hot spot Moo's for ice cream. After a little exploring we went to burn off that ice cream at the local rec center where we swam and played basketball.
Day four was also very special because we were able to celebrate Lexie's sweet sixteen! In the morning we headed over to Snake River for our rafting adventure. During our rafting trip we saw eagles, ospreys and marmots, as well as, great rolling hills of limestone and sandstone rock. After going through the Big Kahuna rapids, Chaz heroically jumped into the water to rescue a dropped paddle. Later that day we headed over to the Alpine slide and got a beautiful view of the town and the Teton Mountains from the top of the hill. That night we played games in the park and celebrated Lexie's birthday with some delicious cake and surprised her with her favorite treat, watermelon!
On Day five, we had the chance to celebrate the Fourth of July in one of America's most beautiful destinations, Yellowstone National Park. Here, we visited a very patriotic symbol, Old Faithful.  As the geyser erupted, the trip members said wow in unison. We then headed over to The Fountain Paint Pots to see more geysers, hot springs, and mud pots. Some of the trip members remarked that the landscape looked like the Moon (it was pretty out of this world). We ended the fifth day with a bang (literally) while watching a large array of fireworks on top of Flag hill in Great Falls, Montana.
Now, we're heading off to the Great White North!  We can't wait for all that's in store in Canada!
Until next time,
The Westcoast Blogger
Interested in experience your own California teen tour? Learn more about booking one of our Westcoast Connection California Extravaganza trips.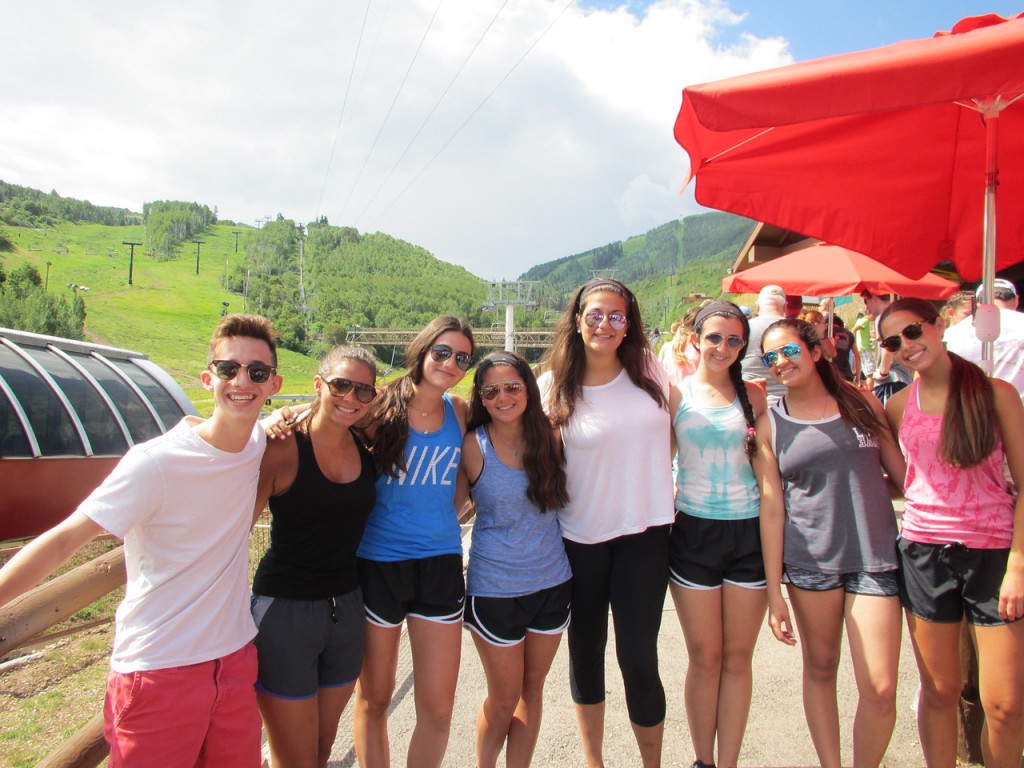 Save