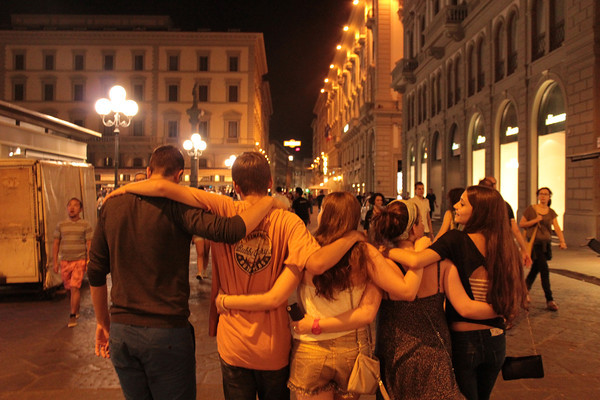 Dear Friends and Family of European Experience,
After a wonderful last few visits to the Amalfi Coast, Florence, Monaco and Nice, we've finally reached the end of our road. As we pack our bags and brace ourselves for tears to come, we thought we'd write home one last time.
On our way to Sorrento, we stopped in Pompeii, where we learned about the ruins on a guided tour. Once we arrived at our gorgeous hotel in Sorrento, we had group dinners in the main part of town. What a charming place! Michael and Justin enjoyed the nightlife and the busy little streets.
The following day, we took a ferry to the island of Capri, where we swam in the Blue Grottos. Allison B loved this part! Jess D enjoyed swimming and tanning on the boat. Kimberly thought the scenery was gorgeous!
The next day we ventured over to Positano, another island on the Amalfi Coast of Italy, to have a relaxing beach day. Renee adored the little town and loved roaming through the winding roads, perusing tiny shops. Carly G, Paige and Ali L loved tanning on the beautiful beach.
After a couple days of pure bliss and relaxation, we were ready to tour the city of Florence. When we arrived, we roamed through the leather markets. Rachel enjoyed seeing all the different types of jackets and bags. There was so much selection! We topped off the evening with Italian cooking lessons. Jack and Brian J were quite the experts at creating stuffed zucchinis! We even got to eat our very own meal… Quite good for us beginners!
On our fun, busy day in Florence, we saw the Accademia and Statue of David, by the famous Michelangelo. Next, we made our way up to the very top of the Duomo. This was Ross' favorite part. Lianne and Brian S thought it was such an incredible view. That night, we went to Space Electronic Dance Club, where Nicole danced the night away. We ended our visit in Florence with a day filled with optional museum and look-out visits, combined with some free time to explore the gorgeous city.
Last night, we arrived in Monaco for dinner, followed by some free time to explore. Today, we awoke in our hotel in Nice, with one last full day ahead of us. We swam, we ate, and we went on thrilling tube rides in the ocean. What a great way to end off such a memorable summer!
And now we start to reflect on the times we've shared as the realization has settled in that our summer of a lifetime has come close to an end. In the last 28 days, we saw magnificent sights and experienced new cultures and foods; and we made some lifelong friendships along the way. We saw England, France, Switzerland and Italy. We saw the Monalisa, we cycled along the most serene blue waters in Annecy, we skied the Swiss Alps and we stood within the ancient remains of the Colosseum. We did our own laundry, and cooked our own Italian cuisine. We spoke a few words in foreign languages and jumped into the clearest waters we've ever seen, with the family we created on our European Experience Trip. We laughed, we learned, and now we say our goodbyes as we will soon make our way to the airport and return home to our everyday lives with some souvenirs, many new friends and a million precious memories. It's important to remember, that it's okay to miss all the new friends we've made, and it's alright to feel a bit blue that it's come to an end. After the tears have passed, just smile and think of Liz, our hilarious British tour guide, or Sully, our trip mascot. Remember Patrick and Cees, our bus drivers, and the bike ride through Annecy. Laugh about a silly moment from Paris, or a heart-warming memory from Florence. As the next few weeks go by and we all return to our routines, we won't soon forget what an unforgettable summer it was.
We miss your teenagers already!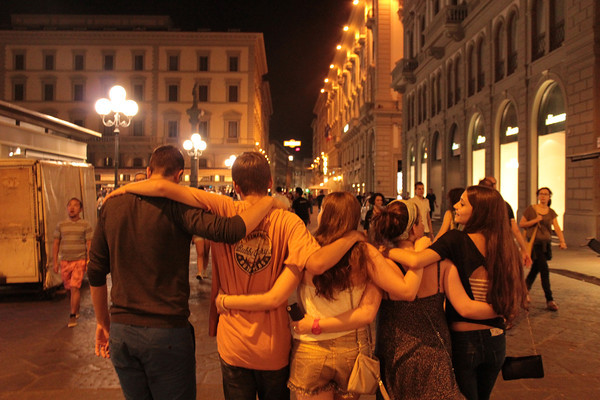 The Westcoast Blogger