We have A LOT to share about our recent adventures!  Our caravan recently made its way down the Alaskan coast.  During our travels we stopped at the Alaskan Wildlife Conservation Center.  We viewed animals like bison, elk, reindeer, and moose. We also learned about a porcupine named Kit Kat who had three legs!  As we strolled through the park, we saw brown bears relaxing in the water.  Just as we were about to walk away, two of the bears decided to play tag! They zoomed across the field and we got quite a show. As the crew approached our cabins in Seward, we were thrilled to see the snowcapped backdrops and rolling hills surrounding our home for the next few days.  We celebrated our arrival with a delicious dinner at The Salmon Bake.
The next morning our trip members got to get their hands dirty at the Alaska Sea Life Center where they dissected squids.  We had a learning session with a scientist who guided us through the dissection of the cephalopod and pointed out some pretty fascinating features.  Trip members got close and personal with the birds, sea stars and other Alaskan sea life.  Although we loved seeing many of the animals, the sea lions were a crowd favorite.  Later that day we enjoyed a beach lunch together.  Some of the trip members were teaching one another to skip rocks when they spotted some porpoises in the Gulf of Alaska!  Soon after, we hopped into our kayaks.  Off we went with our guides from Sunny Cove.  We spent the afternoon paddling and enjoying the insane panoramic views.  Just to top things off, we saw some bald eagles!  Holy Alaska, right?! Just when we thought it couldn't get any more Alaskan, we arrived at dog sledding.  Sixteen dogs howled and hustled down the trail as we snapped photos and cheered them on.  Afterwards, our group enjoyed learning all about the Iditarod from a local hero.  Lastly, we were able to hold sweet little puppies during our visit!  We ended our day in Seward with some yummy Thai food at a little hidden gem called Woody's.  We shared our favorite moments from the day as well as some surprising stories around the table.  These kids are definitely keeping each other entertained.  It was an awesome way to wrap up our time in Alaska.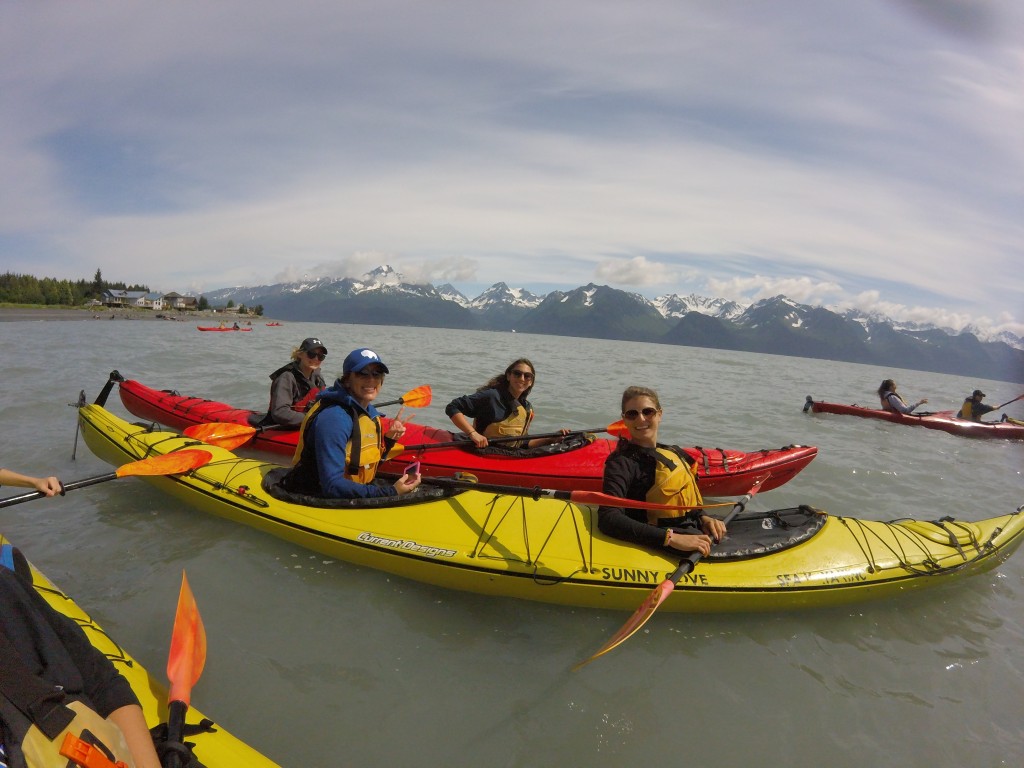 We were happy to "SEE"-attle and get a city feel to change things up.  We started with a must-do: The Pike Market.  Trip members visited the first Starbucks, checked out some delicious sweets and perused all the market had to offer.  Anna even caught a huge fish in front of the crowd at the infamous Pike Place Fish Market Co.  We only had one sticky situation all day, and that was the gum wall, of course!  Another exciting experience in Seattle was the Experience Music Project.  We learned about music history, instruments, musical forums, and so much more in this city known for some music legends.  We wish you could have seen our trip members who spontaneously formed a band and recorded a song.  It was complete with Evan on drums, Dillon on the keyboard, Mandi singing, and Noah on guitar.  Our visit to the Space Needle allowed us to view the city that we explored together.  When we arrived at the dorms that evening, trip members became very familiar with the University of Washington campus.  They worked in teams to complete a Photo Scavenger Hunt, which was absolutely hilarious.
Our service in Seattle was located at the Salvation Army.  We were greeted with a warm welcome and background about the organization.  Then Westcoast got to work beautifying the grounds.  With some good music and positive attitudes, our group accomplished a lot in a day.  They worked with tools they had never used before, and helped out in so many ways.  We also had a chance to work at the Food Bank for the Salvation Army.  Trip members helped to sort and organize food donations, and clean up in the warehouse area.  Emma and Rachel were so sweet, helping community members shop for groceries, and making them feel welcome in the Food Center.  We were able to get to know Chris, one of the many selfless and inspirational people working for the Salvation Army.  Later on when we spoke about our service, one TM shared that "although we all come from different places, backgrounds, and religions, we all come together to help, and that's a powerful thing".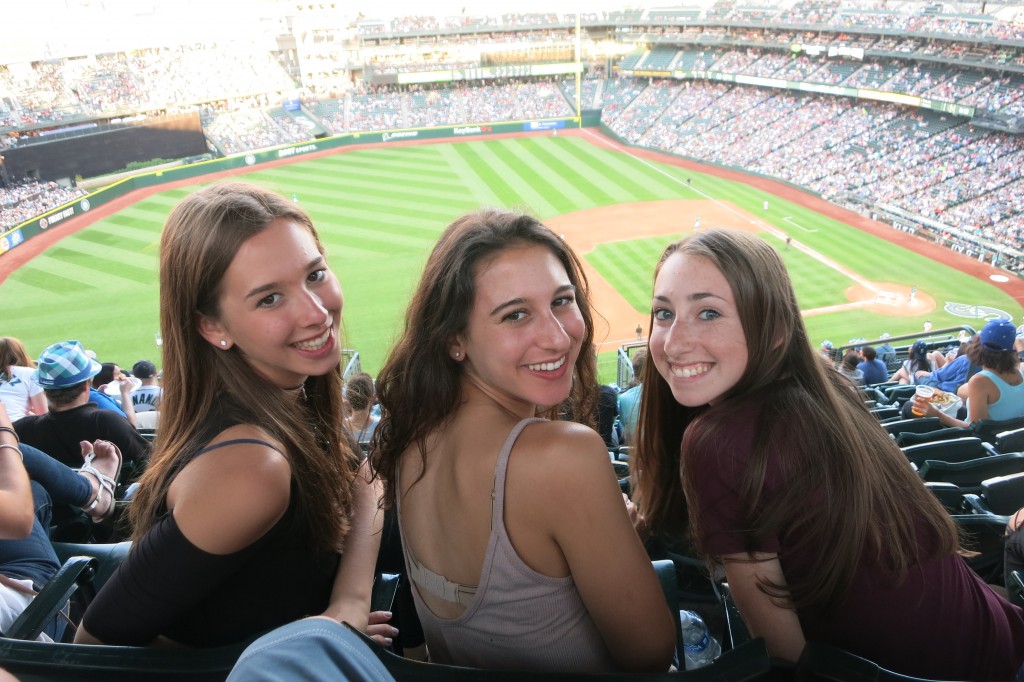 Our last day in Seattle was sunny and beautiful.  It was the perfect day to work on our base tans at the water park to get ready for Hawaii.  Trip members floated through the lazy river together and rode the roller coasters in the amusement park area.  We cannot blog about the water park without mentioning the delicious treats!  A giant cinnamon elephant ear topped with ice cream and whipped cream was to die for!  We all got something from the water park: a little tan, a little adventure, and a little treat.  Then we were up for a little baseball.  We all enjoyed watching the Mariners vs. the Astros at the beautiful Safeco field.  There we sipped on fresh lemonade and all the classic baseball snacks.  There were a lot of happy Westcoasters and there was a lot of dancing in our section!
We are really enjoying this summer together and becoming more like a family every day.  It is hard to believe most of these kids didn't know each other a few weeks ago!  This past week has really brought us closer together as a group and allowed individuals to shine in so many different ways.  This crew is full of really amazing people who are talented, compassionate, and inspiring to those around them.  Let's spread the love all the way to…Hawaii!
The Westcoast Blogger
Got yourself interested? Be part of this community service for high school students and travel to Hawaii & Alaska for a one-of-a-kind experience.