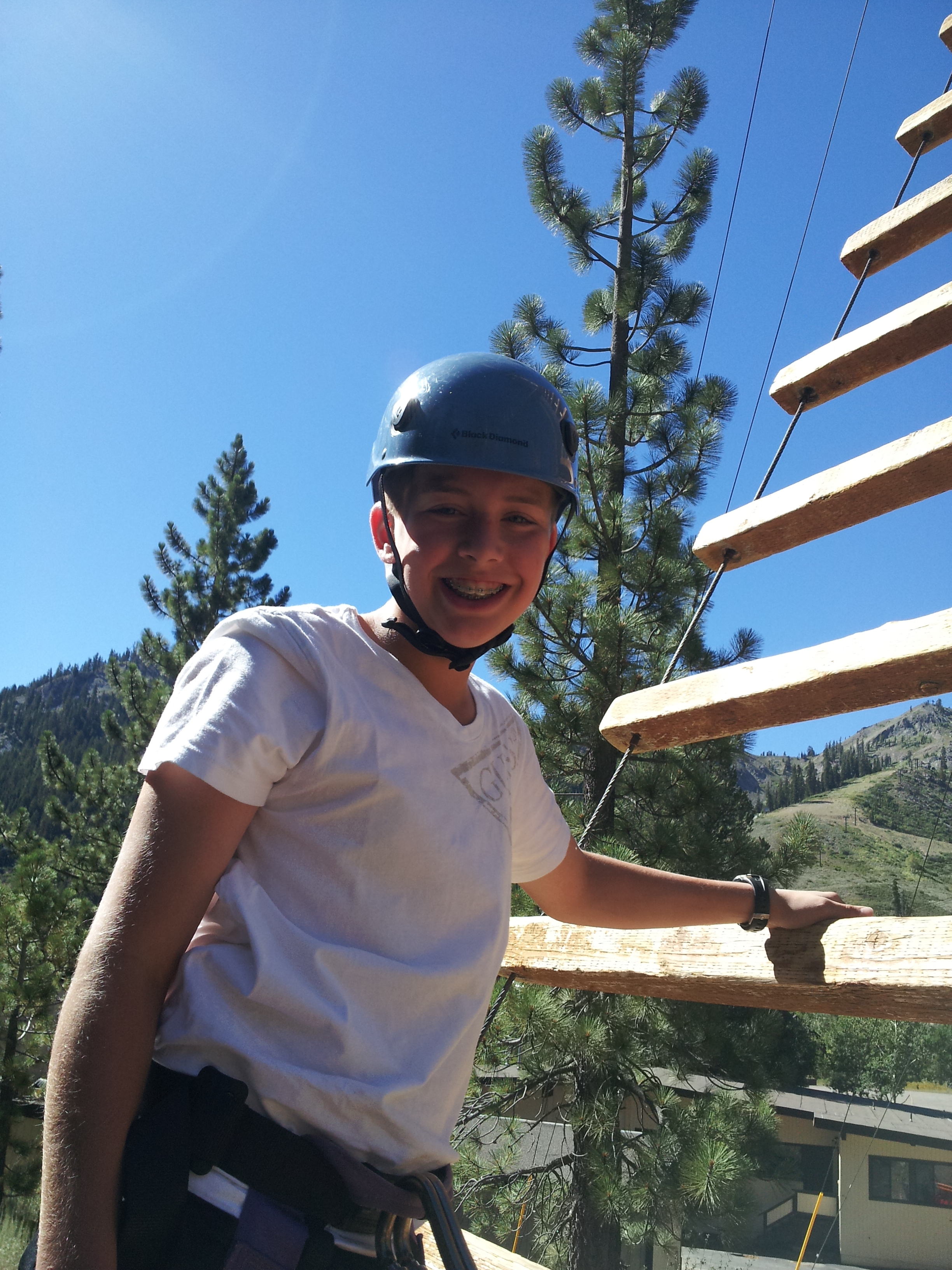 An Update from the Major League Madness
Our stop to Lake Tahoe proved to be an exciting, adventure-filled destination. Upon arrival, we hit the white water rapids in the village of Truckee. In groups of 4-5 and seasoned instructors, we paddled 5 miles of river all the way into Reno, Nevada. Brandon A, Misha, Danny, and Brandon B.
all enjoyed the thrilling ride, often taking breaks to swim in calm sections. After checking into the beautifully breath-taking Squaw Valley Resort, our group had dinner in the village at the Auld Dubliner. The evening ended with many watching the popular baseball movie, Moneyball.
The next day we started early and had the opportunity to tackle the high ropes course at the resort. With a range between easy to extremely challenging climbs, there was something perfect for everybody. Jared, Blake, Ben, Marc, Justin W., and Mitchell all challenged themselves extensively throughout the course. The rest of the day featured a time for us to play a little baseball and swim. Jared and David continually impressed with their heavy hitting, along with Zach who put on a hitting display during batting practice. Dylan had the "play of the game" with a stellar catch at first base. In the pool Justin L. and Arthur had an exciting game of football, displaying their catching and throwing abilities.
The fun continues,
The Westcoast Blogger