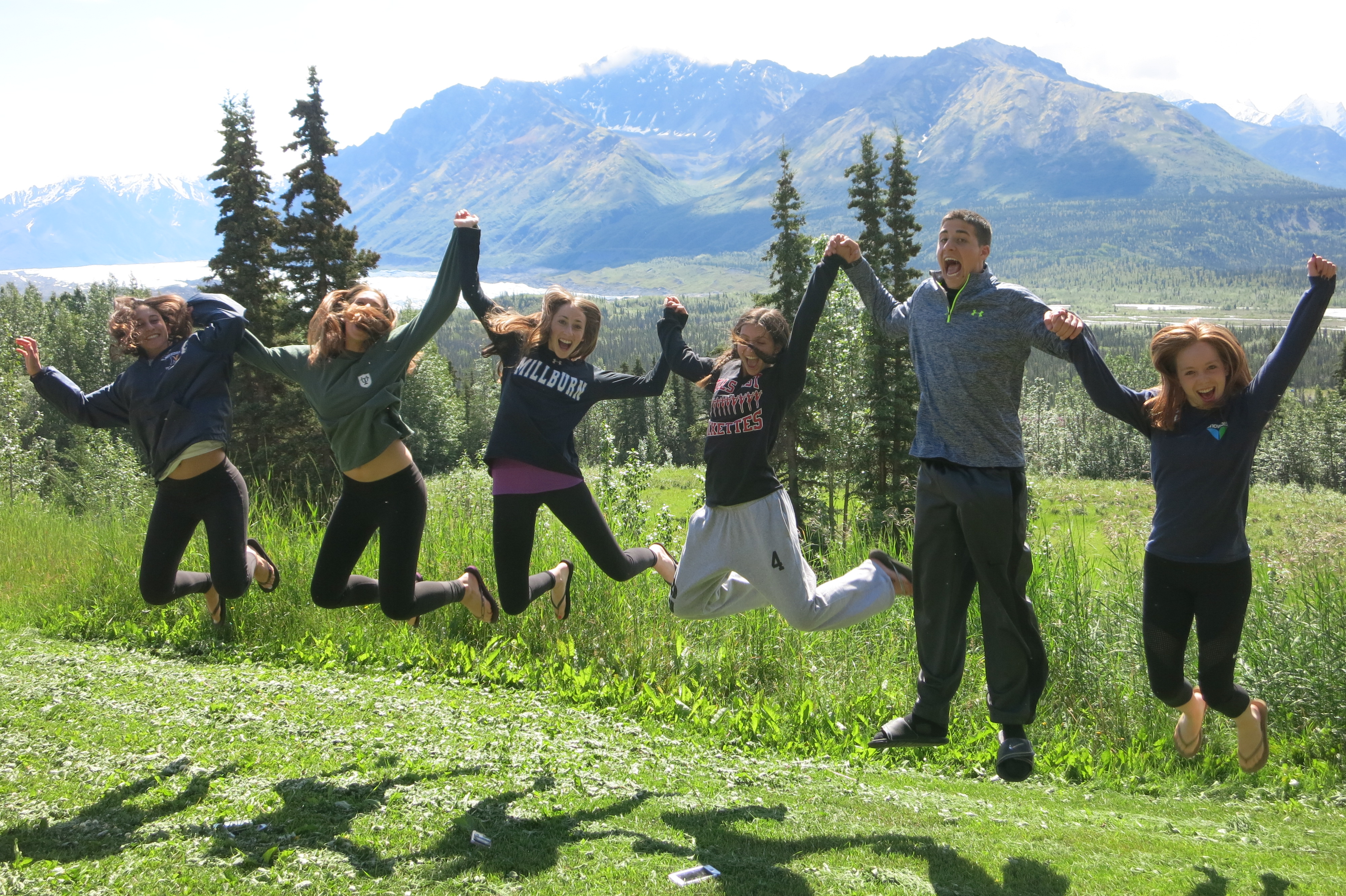 WCC is off to a running start. What an amazing group we have traveling the land of the midnight sun.  We knew we were in for a great 27 days when our first day concluded with a Boys vs. Girls football game in the rain, where bonds were quickly formed. That night we went to sleep with soggy smiles ready to tackle the Matanuska River.
The next morning the clouds cleared and we could see the snowcaps and mountains surrounding us.  NOW we felt like we were truly in ALASKA.  As we drove through the beautiful mountains of Anchorage, our caravan had to make a stop for…wait for it…..a moose!  We all checked that off our Alaska bucket list and got ready to ride the rapids.  We enjoyed lunch at the Long Rifle Lodge, where we played games together and took in the breathtaking backdrop of the Alaskan snowcaps.  This made for some pretty epic Instagram moments.  17 trip members suited up in what looked like space suits and started down towards Lion's Head with our Nova Rafting guides.  With our teamwork in full effect we paddled like pros and some of our trip members even got to "ride the bull" (the front of the raft)!  As we made our way down the river, we got to check out the massive 27 mile long Matanuska Glacier, which moves 1 foot per day.  It was an awesome day to say the least!
With one adventure under our belts, we headed to the Northeast Community Center where we got into the heart of our trip.  Our trip members were incredibly kind and engaged with the kids at the Boys and Girls Club of Muldoon.  Many of the children at the center come from foster homes and other challenging circumstances.  Our Trip Members were running sports, games, art, and dance stations. They also participated in cleaning up the community surrounding the Boys and Girls Club.  Not only are our Trip Members putting forth effort to help the community as a whole, they are reaching out to individuals when they need it most.  We were constantly spotting our trip members consoling kids with a scratch, comforting those who need it, and inviting kids to play.  It is overwhelming to see the compassion and enthusiasm at our first service location.  We can definitely say we conquered Anchorage and can now move onto Seward tomorrow feeling like we left a mark on this community.
The Westcoast Blogger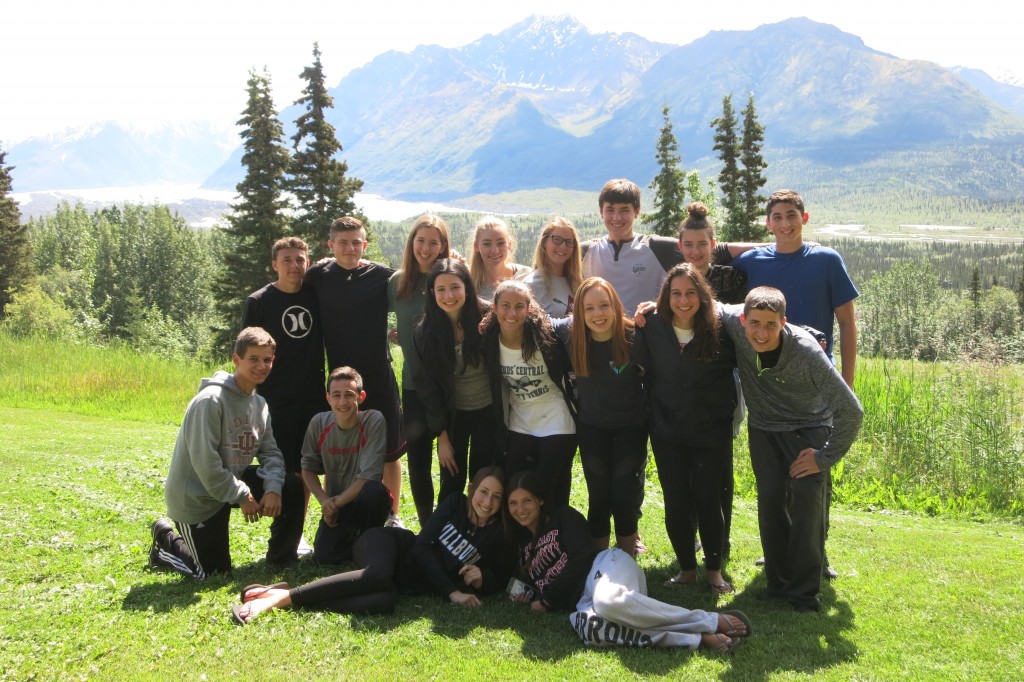 Got yourself interested? Be part of this community service for high school students and travel to Hawaii & Alaska for a one-of-a-kind experience.