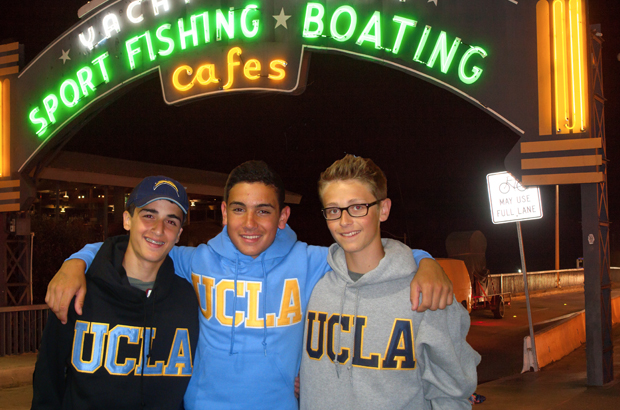 On our last day in Seattle we headed to the water park. The trip members had fun on the lazy river (which even had some waterfalls) and some got some amazing footage going down the slides with their GoPros. After an amazing dinner we rose up to the top of the Space Needle where we enjoyed an absolutely gorgeous sunset over the city and the bay.
The next day we set out for Whistler. On our way we stopped at a laundry mat, which, admittedly, wouldn't normally be blog worthy, but Olivia, Courtney, Melanie, and Marissa made it into an experience when they volunteered to create an amazing lip sync video opening to the song "Brand New" by Ben Rector. Soon after we arrived in Whistler and checked into our awesome condos.
When we woke up we set out for perhaps the most EPIC adventure we have had so far during our trip, the Via Ferrata mountain climb. Once we had gone through a safety talk with our guides and strapped into our harnesses, we embarked on a long hike across a snowy pass in the mountain toward the start of our climb. Underscored by some great pump up music, we eventually found ourselves staring up at a formidable mountain. Though it was a huge challenge both physically and mentally, all of our trip members conquered the climb. We were very proud of all of them, overcoming some fears and creating a memory that will last a lifetime.
We had the chance to ride the Peak to Peak gondolas from the top of Whistler Mountain to Blackcomb Mountain – some trip members even say a bear from their chairlift! We also had the opportunity to take a mountain bike ride around several nearby lakes and marvel at the turquois water of Green Lake. The serenity of the views was only broken up by our guides teaching some Trip Members how to do a bunny hop. Eventually we made it back into the town to explore before dinner. Some trip members and staff started kicking around a soccer ball in the village center plaza – Melanie who showed off her juggling skills and Tommy used his footwork to nutmeg Jeremy.
As we prepared to leave Whistler the following morning, our scavenger hunt came to a close and the trip leaders unveiled an enormous trophy for the winners, a team named "Team One. For a Reason." It is now strapped into a seat in the bus and now everyone gets to look at it every time they board the bus.
We also began a new activity called Gotcha, in which trip members must get a person to say a specific word to knock them out of the competition. Competition heated up quickly and after only a day, nearly half of the trip members and 2/3 of the staff have been eliminated. The game continued to Vancouver where Jeremy tricked Andrew into saying 'Under Armor' and Alex did the same when he tricked Sydni into saying the word 'penny'. Jeremy would later be tricked by Matthew who got him to say 'Kilometer' in a rather sneaky way. He pointed out a speed limit sign and asked him why you were allowed to drive at 90 miles per hour in Canada, to which Jeremy responded by explaining that the signs were in kilometers per hour.
In Vancouver we rode tandem bikes around Stanley Park and saw some impressive totem poles. Later, at the University of British Columbia aquatic center, we had a blast playing with the weighted dodge balls and the flotation devices at the center. Ross even got to show off a few killer dives into the deep end of the pool. Until next time!
Interested in our USA and Canada tours? Learn more about Westcoast Connection's Odyssey 17-day and 25-day itineraries.
The Westcoast Blogger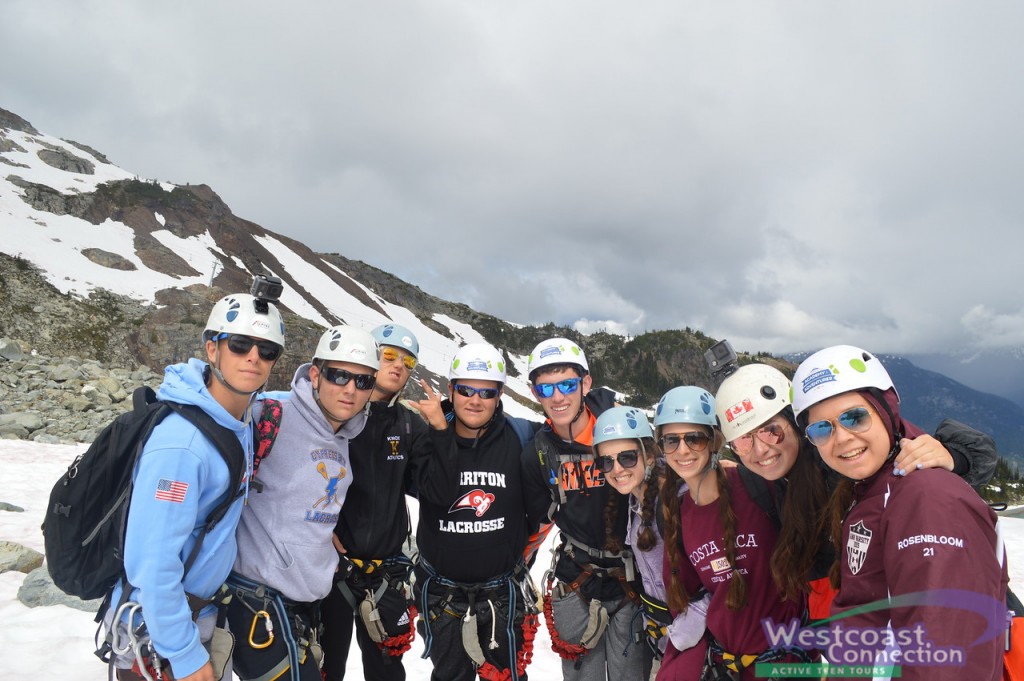 Save
Save