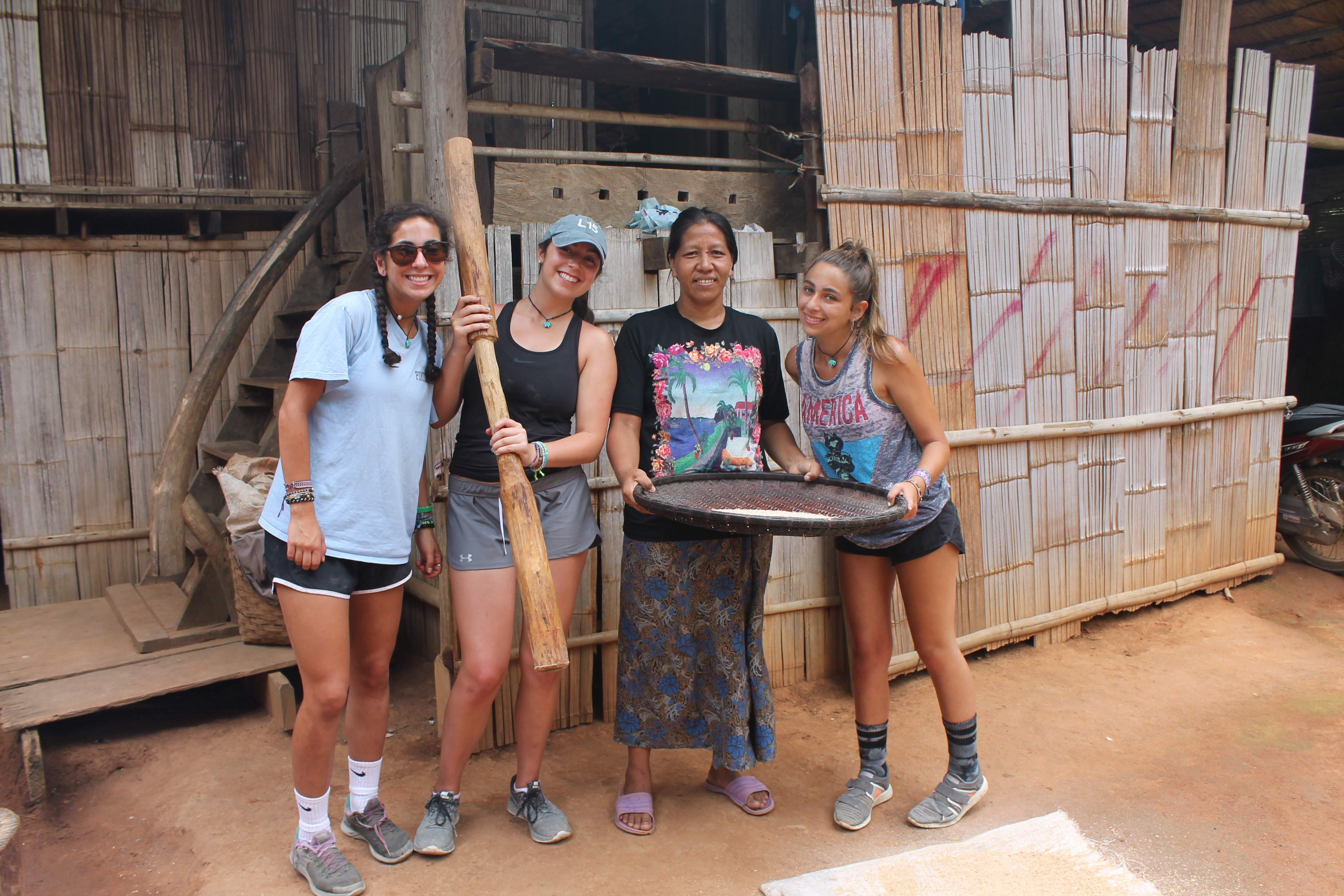 Over the past week or so we have continued our adventures in the northern portion of Thailand and our community service experience as well. On our last day at the school for students with special needs in Chiang Rai we completed the finishing touches on our paint jobs. We also had the opportunity to interact with some of the students, which everyone had been excited to do for quite a while. Specifically, our group created a series of games to play with one of the classes at the school. Jessica and Mia helped the kids jump some rope, we all played catch, and a group of our team members brought down the house with the finale of a water balloon toss and dance party! That night we all participated in a photo scavenger hunt competition at the hotel. We got to get a little silly, whether it was taking pictures of ourselves proposing to strangers, doing "the wobble", learning Thai words, or of Jenna wearing six pairs of elephant pants at once! The group certainly continued to grow closer together.
The next stop on our trip, Mae Salak, was also our most secluded, and for some, the stop that was furthest out of their comfort zone. In order to get to our thatch roofed cottages, we took a bamboo raft ride down the Mae Kok River! This was the location of our most physically demanding service on the trip. We helped the Lahu Tribe make a community center for their village. Luckily, our resort also had a spectacular pool where we could relax and cool off when we were done with our service each day. The specific part of the community center in which we were building was the foundation. Throughout the day we mixed and laid out the cement. Again our trip members were spectacular throughout all of the demanding community service and kept a positive, hardworking attitude.
On our last day in Mae Salak, we had the great honor of getting a glimpse at how the Lahu Tribe members live. Our trip members split into three groups and each one helped a family make lunch in their home. The trip members assisted with everything, from crushing the rice to frying up the vegetables over a wood fire stove! In the afternoon our trip members were able to help the Lahu Tribe plant rice for future cultivation. Hannah stayed later with the locals just to make sure that the job was completed correctly.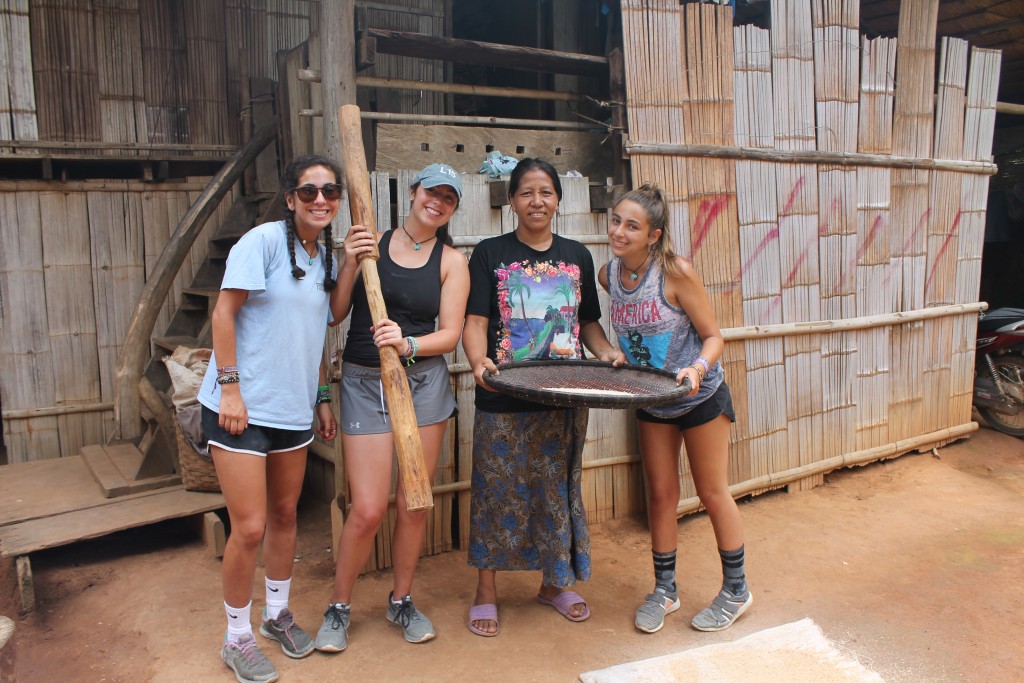 Later that night we had to say our goodbyes to the Lahu Tribe, a group of people who have a very different culture than ours in some ways, but who we grew closer to each day by working side by side with them. The Lahu Tribe threw a farewell bonfire for us and shared some cultural songs and dance.  Rylee, Hannah, and Jacob returned the favor by singing their rendition of a Jason Mraz song, and a fantastic group of our team showed off a medley of popular dances from the United States. Mason and Freddie engaged the local kids in some soccer and even gifted them with our ball, and Samara L. closed out our evening by reading a poem about culture that was translated by our fabulous guides Berm and Nu, a touching moment for all.
Our time in Chiang Rai and Mae Salak were truly once in a lifetime opportunities that none of us will ever forget. Though it was sad to say goodbye to the Lahu people, we are excited to inch a little south to Chiang Mai and see what types of adventures await!
 The Westcoast Blogger
Do you want to be part of this community service program? Check out our Thailand trips for students and get ready for the experience of a lifetime with Westcoast Connection.