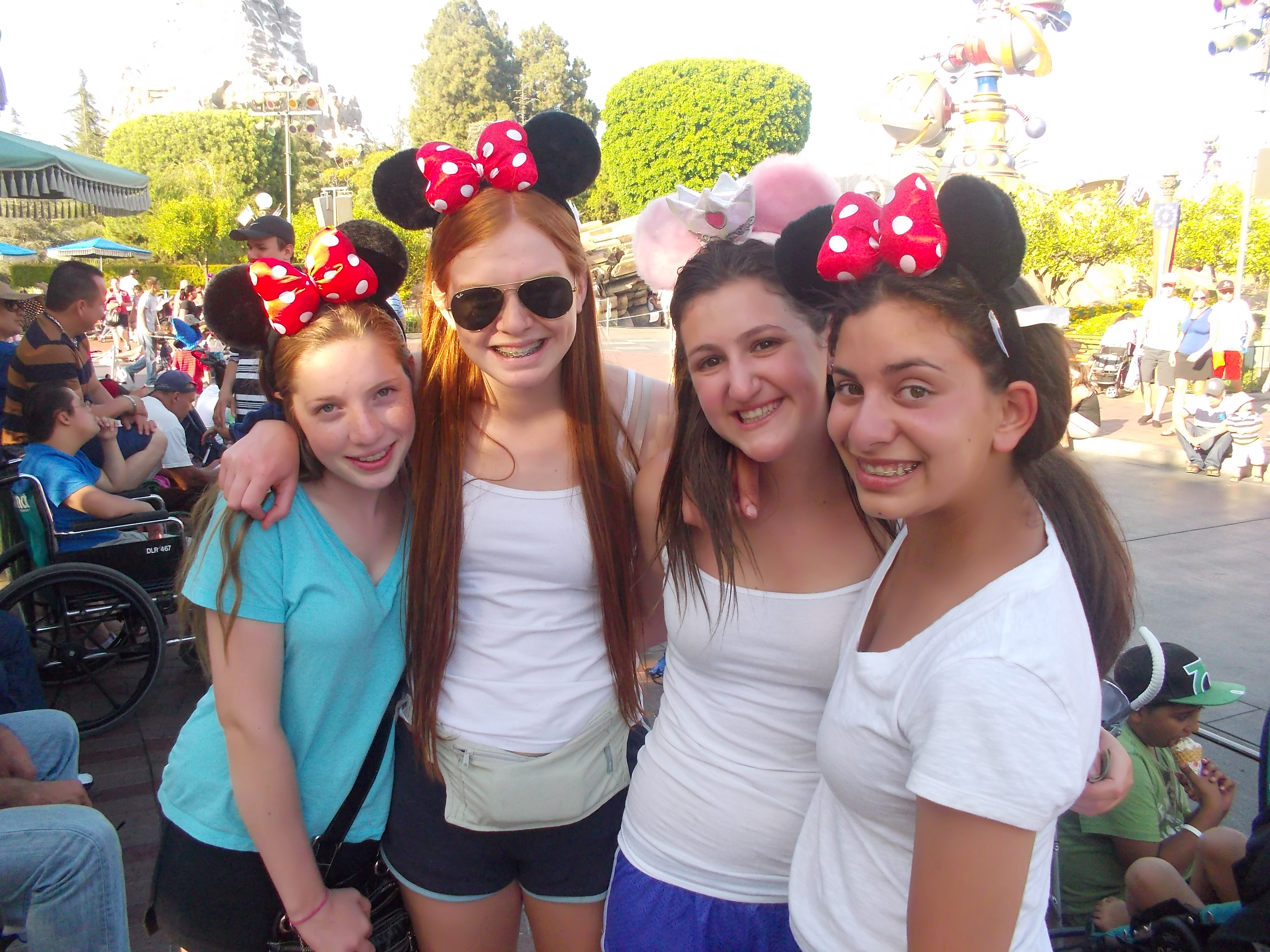 An update from the American Voyageur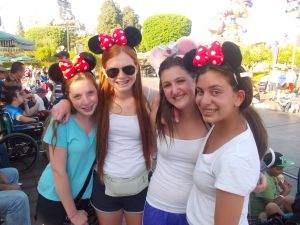 Dear Parents of American Voyageur
Hope this blog finds everyone well. Everyone here is super excited as we head to our cruise later today (woohoo!!). These past two days have been full of great adventures and activities.
Jason, Adam Si, Matt, Alex S. Alex L. Griffin, Robbie, Joey, Danny, Seth, Jessica and Remi all went to see the Angels play ball the other day against the Texas Rangers in a nail biting game. We saw four home runs as we munched on hotdogs and salty peanuts.
Our day at Disney was full of excitement. Brandon and Victor got Mickey Mouse hats with their names on them and all the girls got matching Minnie Mouse ears. All the trip members rode the wild rides and came together at the end of the day to enjoy the magnificent fireworks show.
The Museum of Tolerance was extremely educational and eye opening. The entire group engaged in all the exhibits and especially enjoyed the personal story told by the manager Matt, of his life struggles and triumphs.
The rest of the day in LA was dedicated to visiting some LA landmarks including Venice Beach and Rodeo Drive. The 2 Adams, Danny, Matt and Victor met E from Entourage and all got great photos posing with the celeb. That night we laughed the night away at the Hollywood Improv Comedy Club hearing great jokes from famous comedians such as Tom Arnold.
As we are heading off to our cruise, the next blog and photo upload will not be until the weekend. I am sure we will have some great stories. Hasta Luego!
The Westcoast Blogger