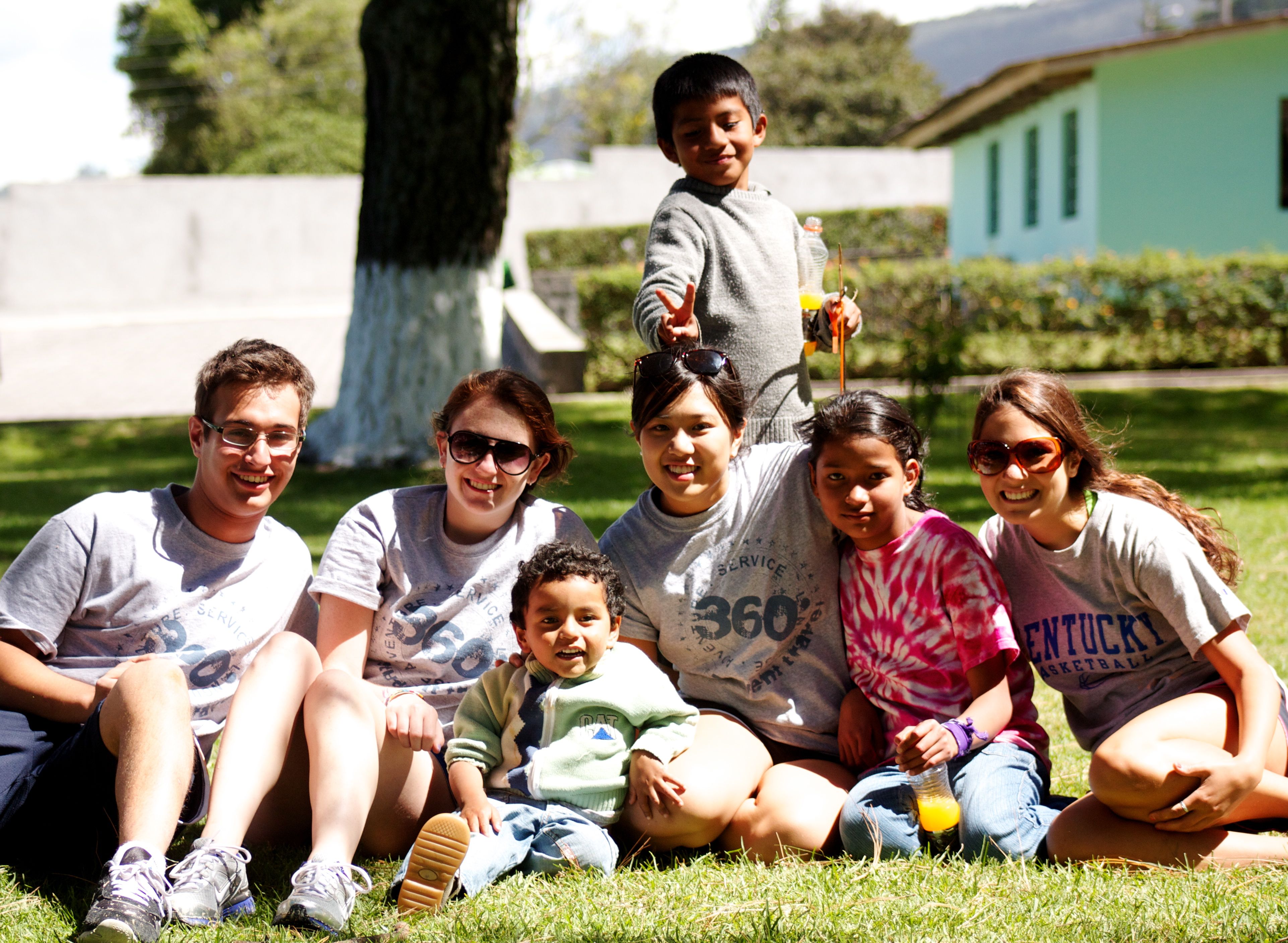 Hola family and friends,
Welcome to the first edition of our family travel log. It's been quite the first week for us here in Ecuador. We've taken in the sights and sounds of Quito and we're getting ready for our next adventure in Latacunga. We've celebrated two wonderful birthdays – Jackie & Leah G. – and of course, the Canadian (Leah) would celebrate on the Fourth of July.
A big kudos goes out to Max who was the only one on our trip to balance an egg at the equator – he even has a certificate to show for it! We loved all the cool north-versus-south experiments at the Equator. Though, we think some of the kids were a little grossed out with the shrunken heads (an old Ecuadorian tradition). Julianna has managed to make friends with every Alpaca we've seen so far; they seem to like her too. Speaking of Alpacas, Aspyn and Jason bought matching sweaters from the Ottavalo Market – we think they looked pretty styling.
Volunteering at the Davis Orphanage has been a "high" for lots of our team. We picked corn on our first day for the kids at the orphanage. Our team went all out in the cornfield. Jacob, Jason, Josh, Ali and Leah J made a killer corn picking team. Some of them even found a rare red corn! When it came time to play with the kids in the afternoon, Jenna, Leah G, Aja and Chloe got right into it with arts and crafts and balloons. Matt and Jordan led some of the kids in a game of basketball – needless to say, the altitude got the better of them and they lost a sad game to the Ecuadorian children. Our team had a blast playing with the kids and those children loved holding hands, giving hugs and getting piggyback rides from our team.
We played a game of "Word Assassin" on our first day there and Jonathan was hands down the master at getting other trip members to say their secret word. Daniel made us all laugh because he tried to get his victim to say "hello garden" … he was actually supposed to get her to say "herb garden". Everyone enjoyed hello garden much more.
Our family went zip lining and river tubing one day. Julia was the first girl to jump on zip lining and had a blast. The whole trip had a great laugh at our Trip Director Amanda screaming on the river tubes. We also went on a chocolate factory tour and Jack and Alyssa showed their courage trying loads of different chocolate combinations – even with chili peppers! It was quite the treat.
So friends and family, we must bid you adios for now until the next time we check in. Rest assured we're bonding, having fun and taking in every Ecuadorian tradition we possibly can.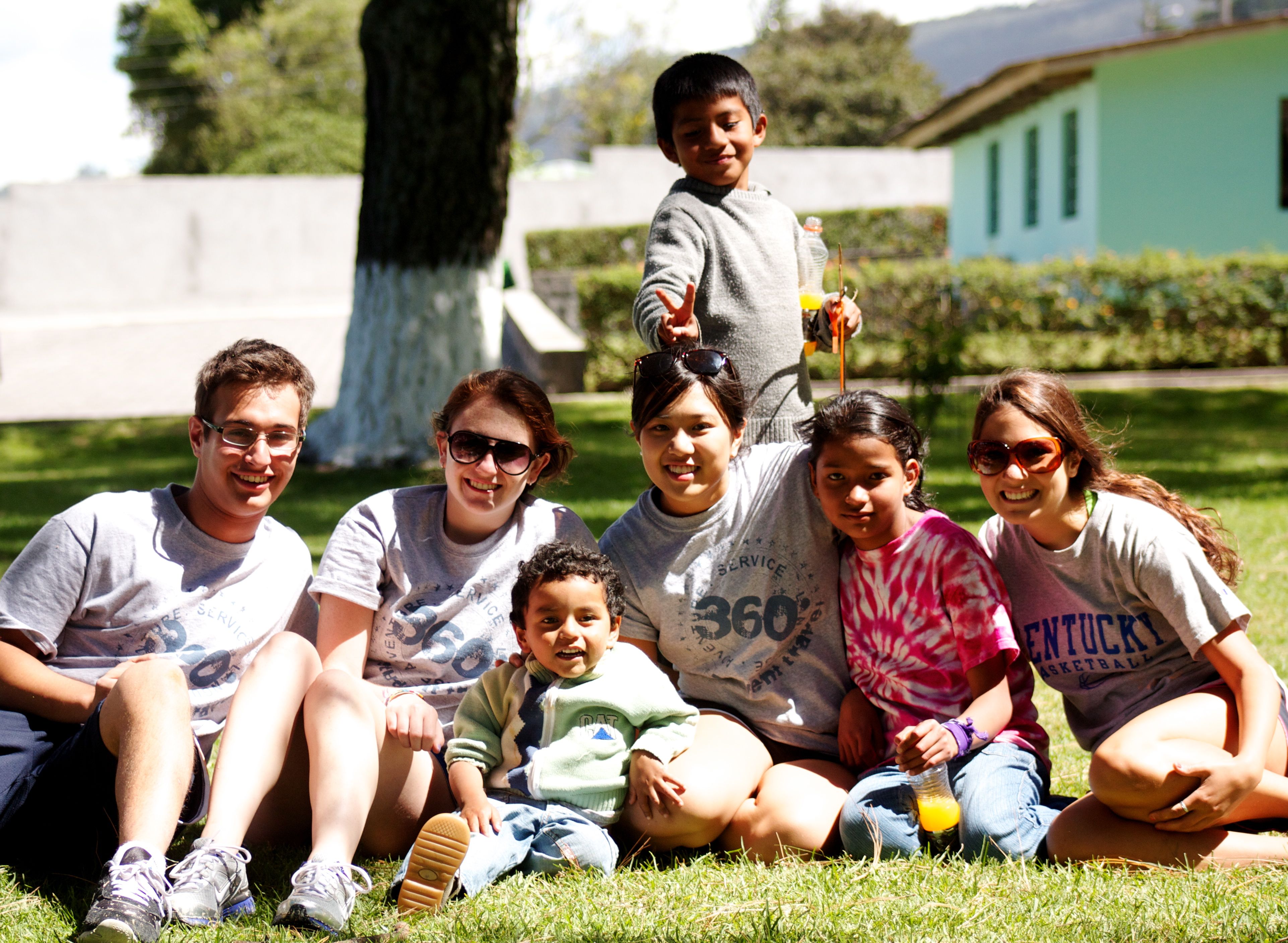 The Westcoast Blogger