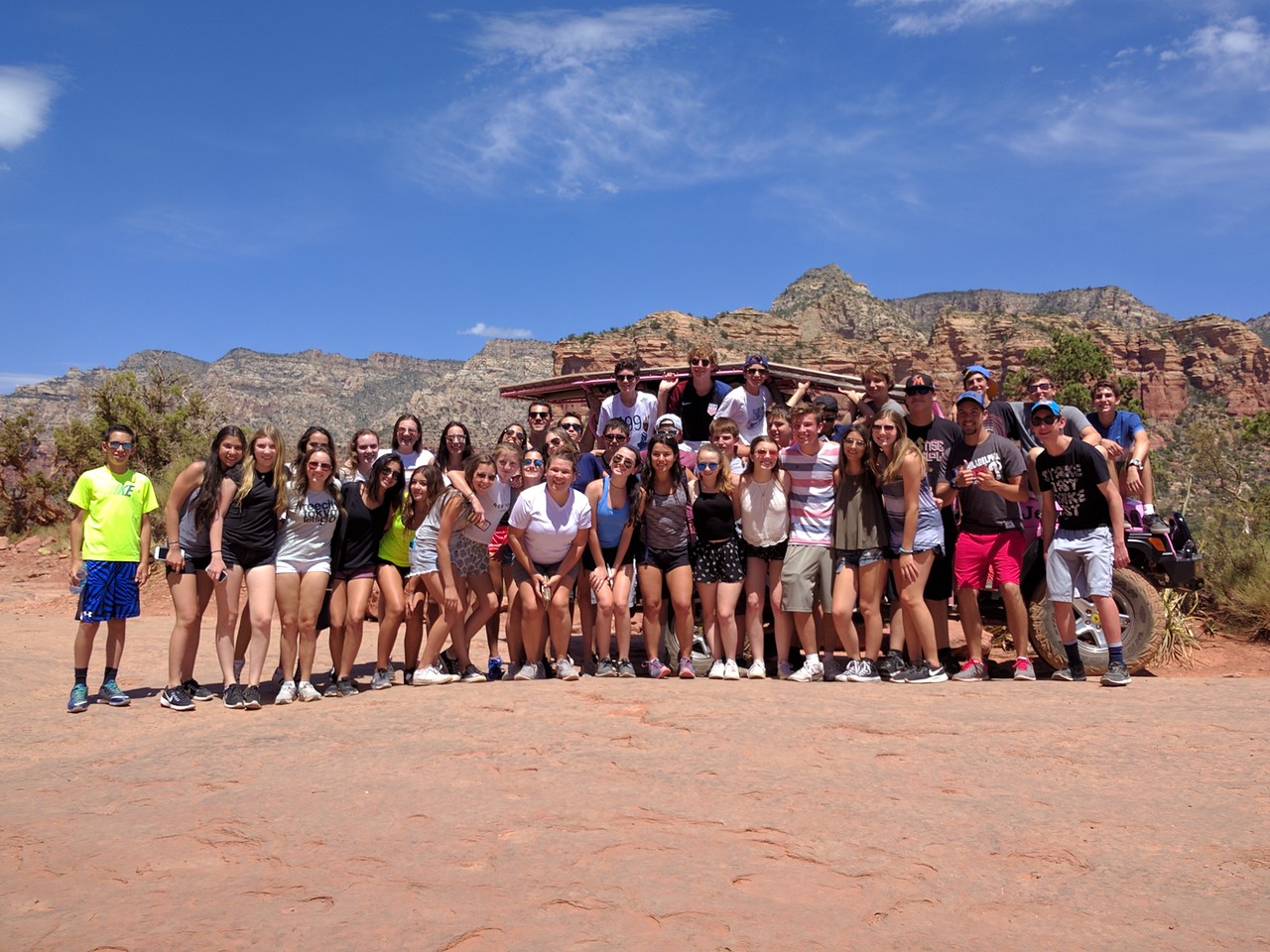 The last week of our trip took us to the bright city of Vegas, the natural beauties of Bryce, Zion and Grand Canyon, and has now led us to the desert of Arizona. Some Vegas highlights included sighting many basketball stars such as Steve Kerr (head coach of the Golden State Warriors) and Aiden got lucky enough to spot Tim Hardaway Jr. from his favorite college team, Michigan. He even got him to sign the Michigan hat he was wearing! The rides overlooking the city at the Stratosphere was definitely a trip favorite with its incredible views from 100 stories over the Strip.
We then set off for the canyons which for sure took the group out of their comfort zone as everyone soon discovered that the most challenging hikes lead to the most breathtaking views. Looking down at the landscapes, accomplished after our hikes, we all felt like we were in screen savers and have the pictures to show for it. Lucky for us, our bus driver Jacob is a national park expert and pointed out the most amazing spots including a lookout point displaying the amazing Grand Canyon.
We have now arrived at our final stop in Arizona, all wishing the days would slow down and this amazing trip wouldn't end. The Pink Jeep Tour in Sedona was adrenaline fueled (we even drove down a 45 degree incline!) and filled with laughter as we all belted out our favorite tunes while riding through the desert. As we begin our final day of the trip, we can all look back on the first day we met at the San Francisco airport and smile at how we had no idea that this group of 40 strangers would come together and become lifelong friends with unforgettable memories. We've walked the Golden Gate Bridge, cheered on baseball teams, tubed Lake Tahoe, white water rafted down the American River, met Mickey at Disneyland, received VIP status at Universal, surfed the Pacific, hiked three national parks, and along the way created a family within this group that made the trip the amazing journey it was. Thank you to everyone for bringing endless laughter, kindness, positivity, and friendship to Ultimate California.  We are all sad it has to come to an end but know that these experiences and relationships will carry with everyone into the years to come.
Goodbye one last time,
The Westcoast Blogger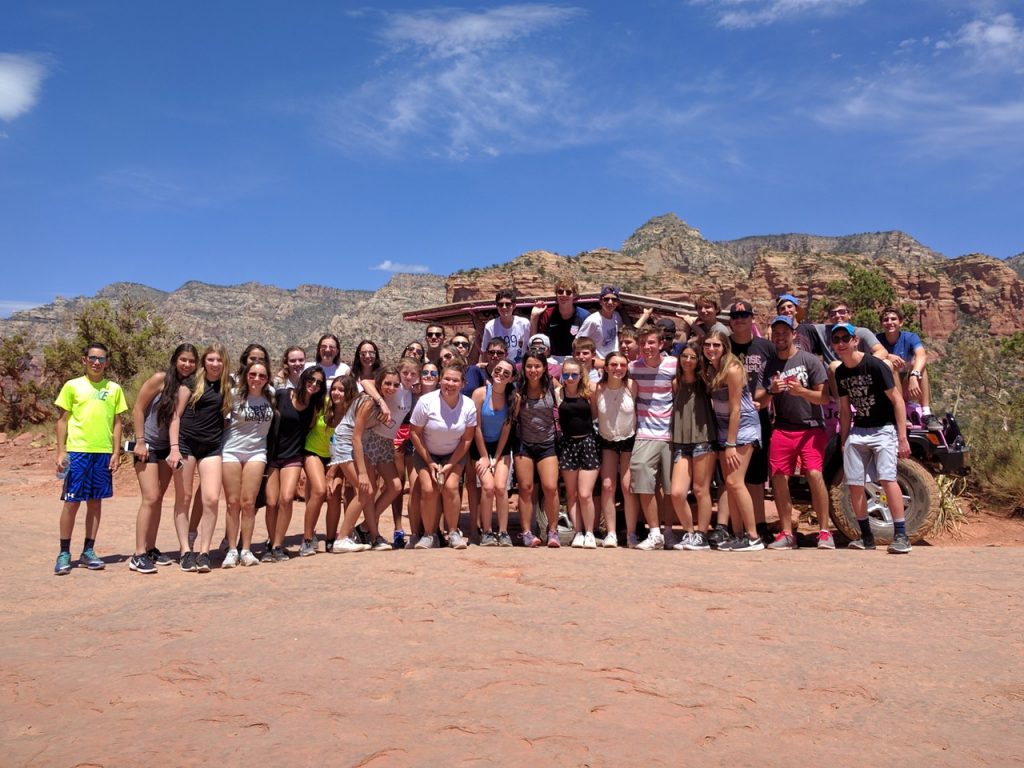 Got yourself interested? Join our 21-day ultimate west coast road trip and explore California and the canyon country with the leaders in student travel.