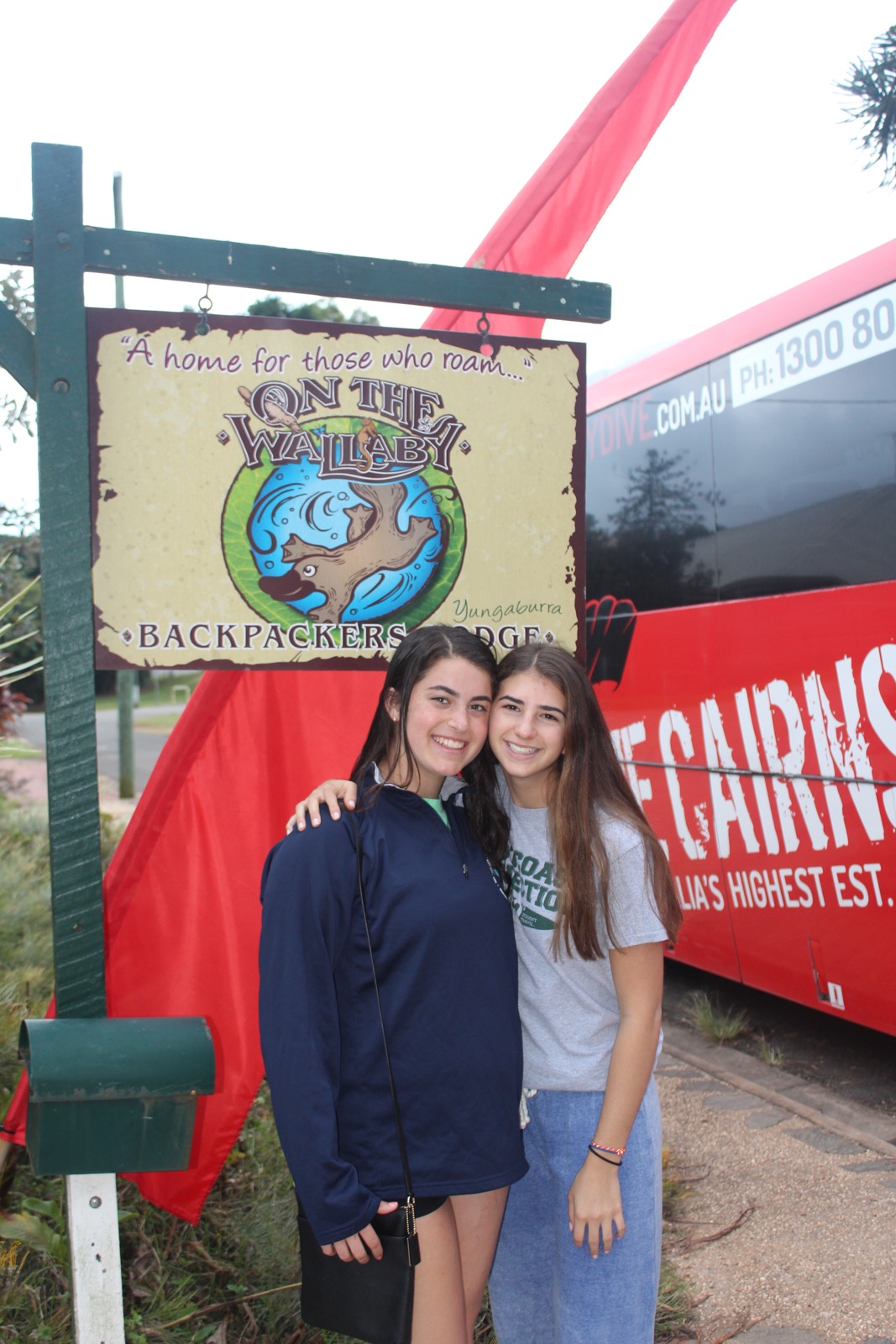 Hola amigos!
Here we are, approaching the end of our impactful trip. Let's take a look at some events from the past few days. On Tuesday, our group hang out at Tamarindo Beach. Can you say "breath-taking"?! After swimming for a few hours, we got ready for what came next- surfing! The highlight of our day was the fun surfing lessons we had. Shane was surfing like a professional, and giving tips to all our group. Katie and Cici were able to ride a wave on their first try. Very impressive! We started the next day with a new community service project. We helped a family paint their entire house.  We painted all morning with music blasting in the background. We were able to work as a team and finish painting the house quickly. In the afternoon, we had a beach day. We experienced a beautiful sun set while floating in the ocean. We enjoyed the waves of the pacific, while fish were swimming around us! The day ended with very impressive Latin dance moves from Brooks, Keagan, Kyle and Sabrina.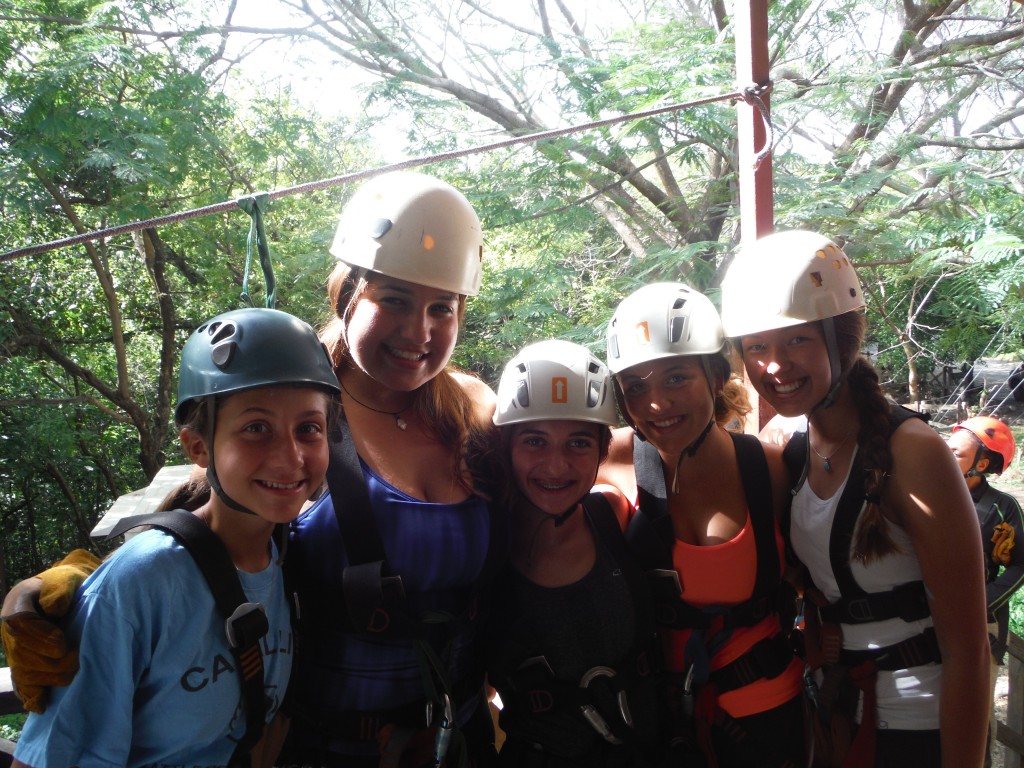 An exciting zip lining experience followed the next day. Nicole was able to put her fears aside, and zip lined upside-down! Through the pathways, we were able to not only zip line, but also repel and rock climb. It was adventurous and a great work out! At night time, we played the game "Deutsh Auction". Jack's commitment to the game made him jump into the pool to win the race! The winning team, "Gushanes", won by half a point. They received a popular Central American candy as their prize.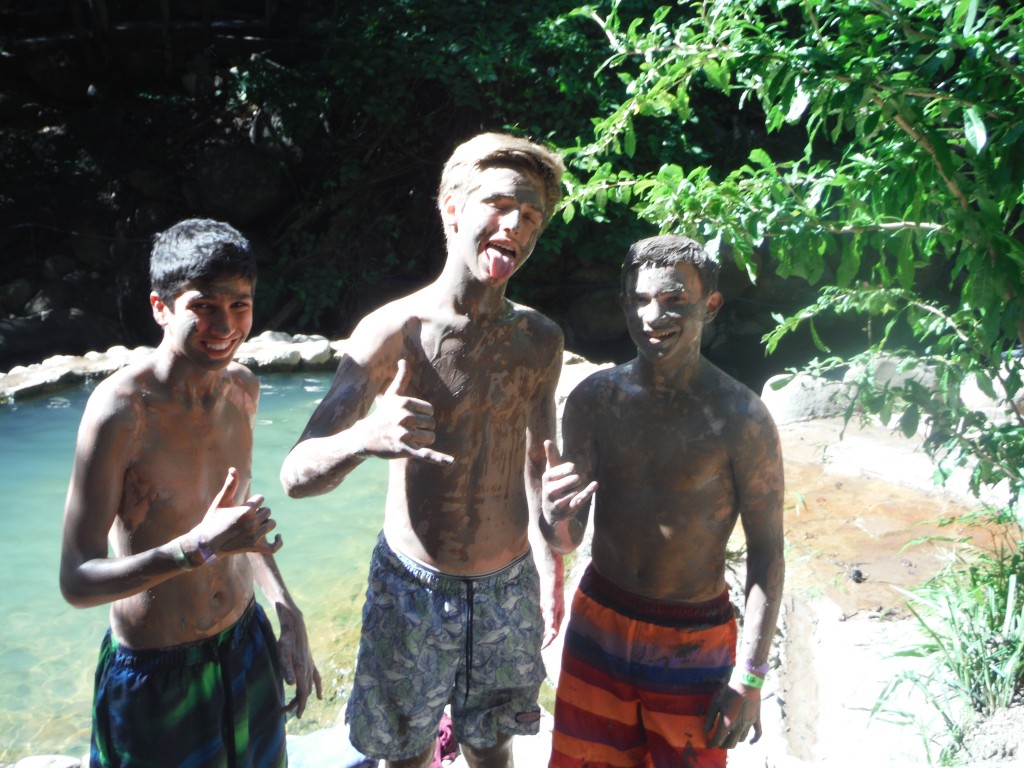 Today, on our last day we went for a quick hike in the morning. We found a beautiful waterfall, where our group was able to go swimming. We enjoyed swimming in the lake for a couple hours. After relaxing, and having lunch we made our way to the hot springs and mud baths. Ashley covered her entire self with mud. That's right, including her hair! All of our skins feel very soft now! We all are all feeling very relaxed now, as the trip is coming to an end. Though our 10 days went by fast, this trip is not over. The friendships that were made, and the bonds that were formed will last a life time. We were all able to grow as a team, learn from each other, and appreciate our surroundings a little more. As we turn the page of this chapter, I would love to remind you all that this isn't goodbye… It's a farewell!
 The Westcoast Blogger
If a Westcoast Connection adventure sounds like something you'd like to be a part of, explore our 10-day, 21-day, and 28-day Costa Rica student travel and community service tours!