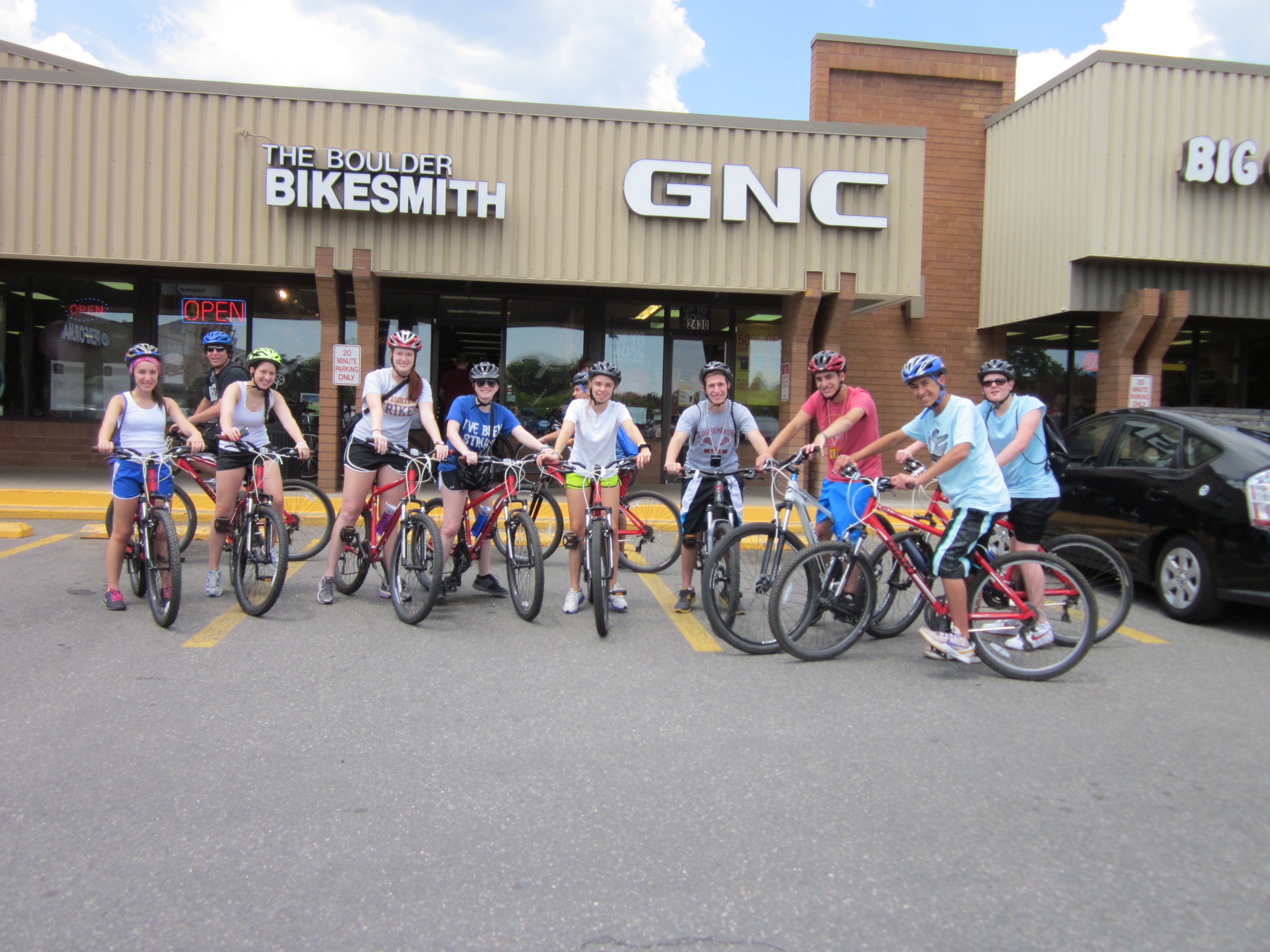 An update from California Extravaganza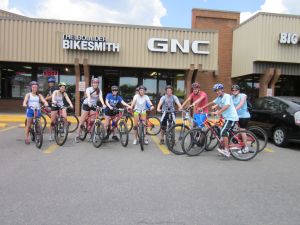 Families and friends of California Extravaganza,
Three days in, and we're already off to a fantastic start. After a quick meet up at the airport in Denver, we made our way over to Boulder, Colorado for a little "get to know each other" time.
We then had the chance to dine at the famous Sink restaurant. Lots of nachos, wings, and pizzas, and salad. After dinner we went to go disco neon bowling. Our trip members all bowled hard, but a particularly noteworthy success goes to Daniel who bowled a Turkey (three strikes in a row)!!!!
We made our way back to the dorms for a good night's sleep before a jam-packed day two. The morning had the group divided for a rotation of two different activities. The first group made their way over to Pearl Street for some town-time. All the trip members kept themselves pretty occupied, baring witness to some of Boulders finest in Busker talent. Tied for first place in their abilities to gather crowds, goes to the contortionist and the man with the huge origami.
Group two began their day with a bike ride on the beautiful Boulder Creek. Strong in numbers, all with matching helmets and red bikes, we certainly turned a few heads in our direction. The sun was shining, the weather was warm, and we were off to a perfect day two.
After a quick lunch, we all piled onto the bus to make our way over to the Elitch Gardens theme park. The bus ride proved to be quite the good time! We popped in our "morning mix". We play this 16-track every morning to get us pumped up for the day. It's pretty genre eclectic; starting off with the irresistibly danceable "You Make My Dreams Come True" by Hall and Oats, and finishing with the mellow "California" by Wave. After plenty of dancing and singing along, we arrived at Elitch Gardens for thrill rides and chill rides.
While many were hitting the coasters, others were playing around with some of the other park attractions. Abigail and Anna got matching friendly snakes face painted on their cheeks. Lauren opted for the more standard Batman mask. Claudia found her way over to the caricature station for a hand drawn picture of a debatable likeness to herself.
Our next stop was Jackson Hole, Wyoming for our first shot at camping. All of us jumped into our sweats and got ready for a night of name games, Songarama, and plenty of cozying up by the camp fire. The morning had us soaking in the beautiful Grand Teton sights such as Old Faithful, and the magnificently colorful Melting Pots. Breath taken away by the natural wonders of our world, we got ready for a little more "action packed" fun. Our trip members certainly had their fun at the next stop; the alpine slides. Brandon and Jackson found a little friendly competition in racing down the slides.
That evening, we went into town of Jackson Hole and engaged in a "people hunt". Our trip members were divided up into groups, and sent off to collect photographic evidence of people doing some pretty ridiculous things. Ryan, Sara, Alexis, Spencer, Zach L, Zack D, Sam, and Max won in a landslide, knocking off all but one items on a 42 item list. They even were able to get people to rap "Fresh Prince of Bel Air" from start to finish!
Then we were off to Salt Lake City, Utah, but not without making a final morning stop in Wyoming. White water rafting! An epic adventure that got every single one of us drenched from head to toe. We screamed, we laughed, we sang (especially Amanda T bringing it in Spice Girls style), and we bonded through every minute of it.
After a sleep in and a delicious breakfast, we went to the Lagoon Water Park for a nice day of lazy river rafting and water slides. That afternoon, our trip became complete with the arrival of our two final trip members, Leonor and Carole from Paris.
Dinner time. Mexican night made for some awesome fajitas courtesy of team Cheerios. Blowing us away with their crazy grilling skills; Jackson on steaks and Zach L on chicken. Thanks boys, you did us proud! But what would dinner be without a little entertainment. Luckily, Ori had us covered with his dancing skills.
Time to hit the coasters for the second time this week. And Lagoon definitely delivered. The winner of the day was undoubtedly "Wicked". This coaster took you vertical, upside down, sideways, and pretty much reinvented new directions to shake us up. Nicole, Stephanie, Ainsley, Rachel G, Jared, Noah, Daniel, and Zack D all loved it so much they went on twice in a row.
Next stop, Winnemuca, Nevada! And then on to California!
Do you want to experience academic life and have fun in California? Join our 21-day or 28-day UCLA summer program for high school students and then finish it with 4 days in San Diego and 2 days in Las Vegas.