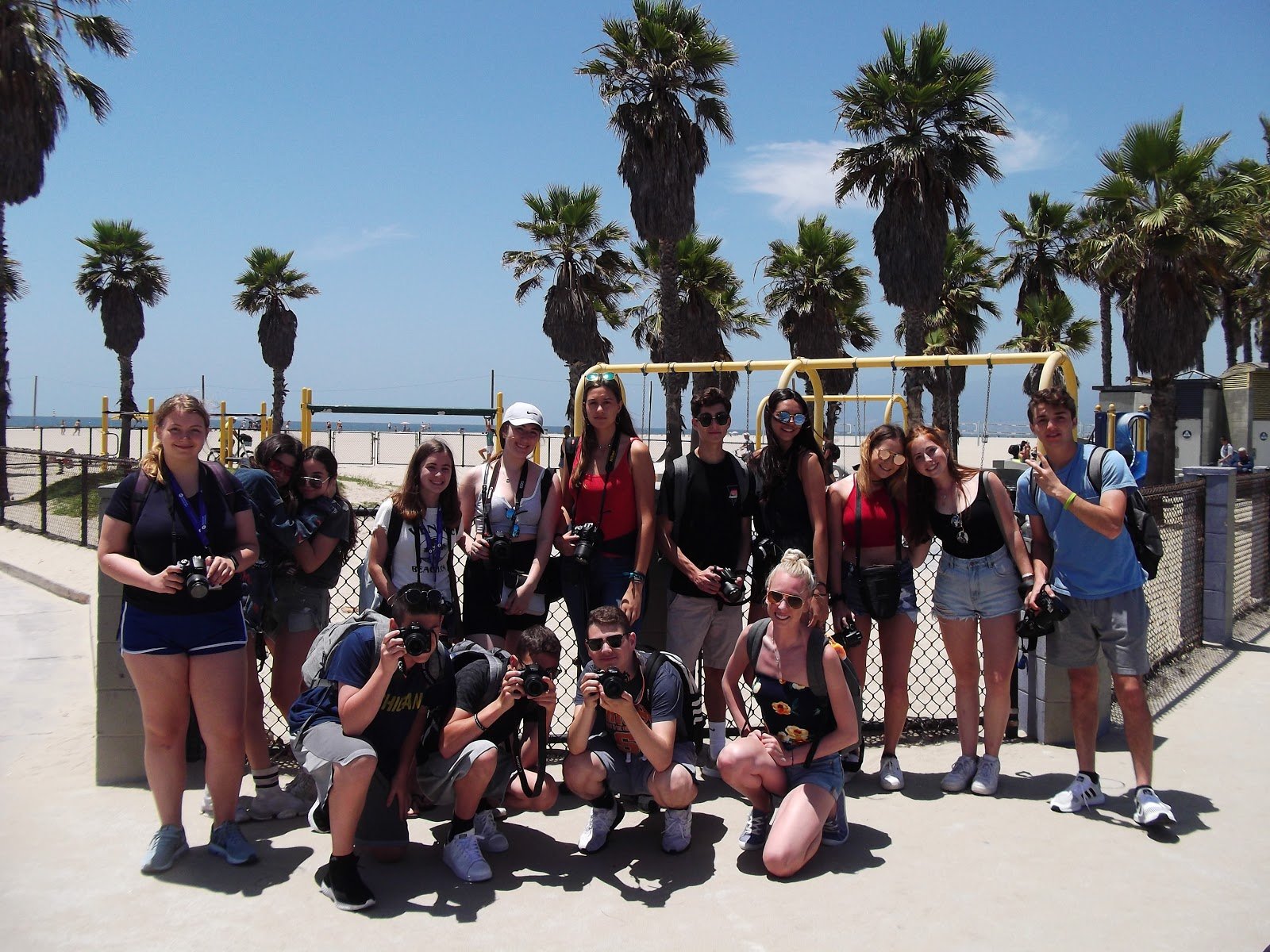 A Westcoast Connection production:
Directed by: Amanda, Kylie
Starring: a group of amazing program members and a stellar staff
Scene 1 – Move-In Day
Bright and early, some of our program members were welcomed with excited smiles at the JFK airport. Here, they were able to meet some of the new faces they will be sharing this amazing experience with. 
Once in L.A, program members were welcomed by staff and handed their official UCLA dorm keys. Everyone had the chance to get to know other participants and bond with their roommates as they settled into their new rooms.  
The trend of making new friends continued as everyone met their staff groups and enjoyed dinner at the UCLA cafeteria with them. Our first day in L.A. ended with a few final icebreakers!
Scene 2 – Discovering our Surroundings
Feeling refreshed from a good night's sleep and a delicious breakfast, we started day 2 where we left off – icebreakers! On the beautiful green field outside our dorm rooms, one could spot a large group of program members engaged in serious games of Ninja. We also used this time to check out the amazing campus and its facilities. The basketball lovers checked out the courts and started planning their games right away while others were excited to see the large pool, tennis courts and gyms.
For lunch, we headed to Westwood village and had time to explore the cute restaurants and boutiques around the area. It was nice to get a feel for Los Angeles outside of campus. We also participated in a photo scavenger hunt with new friends to get us acquainted with the area and discover new places. In the afternoon, many program members stopped by Target to buy a few last minute items and truly make their dorm rooms feel like home. 
Following dinner, we ended our day with a fun game of bowling. Everyone showcased their skills and, of course, met a few new faces!
Scene 3 – Time for Class!
The student experience truly started on Day 3. As program members met up, notebook and pen in hand, they wished a Happy Canada Day to our Canadian program members and staff and a very Happy Birthday to Ariell H and Satine O. We then all headed to class together!
Our students in college prep had the opportunity to speak with our College Advisor Extraordinaire, Shari. She went over all the basics of college applications with them and shared insider secrets about what colleges actually look for in candidates. Students also had the chance to ask her all of their questions and get advice. 
In psychology, students jumped right into it and discussed causation and correlation. They were able to gain some hands-on experience by analyzing and discussing various cases with their peer groups. 
In U.S Law, students were introduced to the different legal systems practiced in the United States. They participated in an activity in which they wrote their own laws to better identify flaws that come up in the current wording of certain laws. The highlight of the class was a mock trial with certain students taking on the role of the prosecution and others acting as the defense team. 
In photography, our program members met their instructor and were quickly impressed by his experience – he's photographed a number of their favorite celebrities! With them, he shared his passion for street photography as they set up their cameras and got ready for their first excursion tomorrow. Venice Beach, here we come!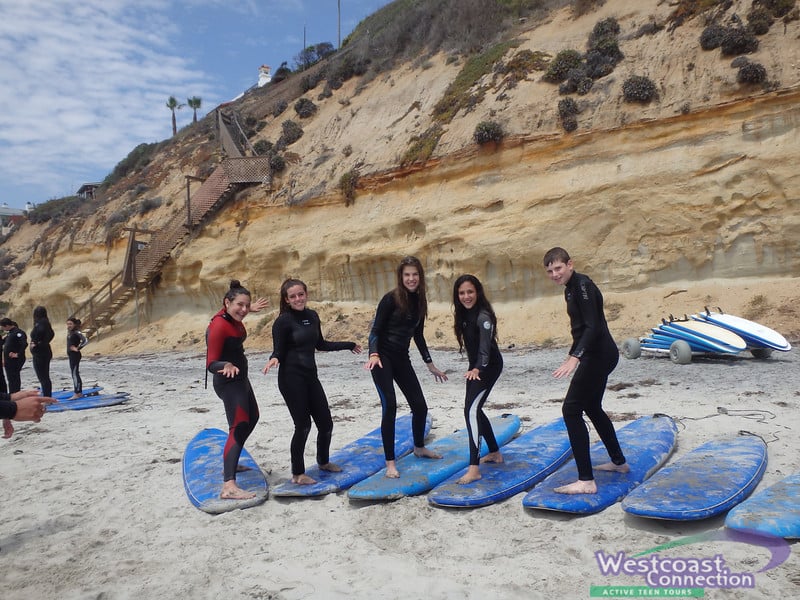 In International business, students discussed concepts related to international trade. They were also given a historical overview of business market creation. 
In the cooking class, students got busy in the kitchen! Their menu included bacon and garlic butter corn, pulled chicken sandwiches, barbeque pineapple and berry cobbler. These dishes were fun to make and even better to eat!
Our surfing students started off their lessons on land as they learned and practiced some basic skills and techniques. Once they were ready, they ventured into the water one at a time accompanied by an instructor and received one-on-one help. Everybody successfully got up on their surfboards at least once!
Our community service students also had an amazing day at the Boys and Girls Club. With the children, they completed different art and crafts activities and later, got moving with a dance game. They also tutored their new buddies and helped with homework.
Finally, our fashion students had a blast at FIDM. Some visited the Guess Headquarters while others saw a real-life fashion showroom. Others participated in a photo shoot and applied what they learned in class. 
It's been a wonderful first few days here at UCLA and we are so excited for what's next.
Act 2 coming soon, stay tuned!
The Westcoast Blogger
Do you want to learn, prepare yourself for college, and have fun at the same time? Check out our 28-day pre-college enrichment programs.