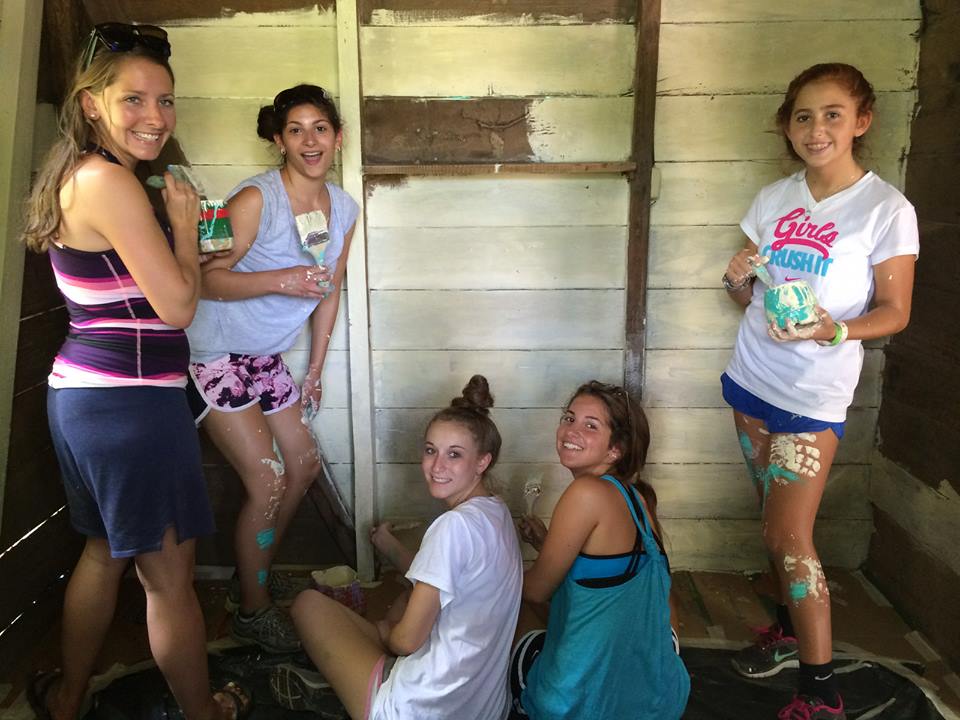 Buenos Dias familias,
Reporting live with Gail and Rachel from Costa Rica. This past week has been quite eventful, with many memories made and many adventures pursued! We began our week with a community service project in the Flamingo Beach area. The first project was the reconstruction of an impoverished family's home. We beautified and improved both the interior and exterior features of the house through painting and sanding. Shayna and Shannon headed up the painting of the exterior, while Michael and Sydney led the sanding group inside. Interacting with the family and their many pets gave our student travelers a chance to put their Spanish skills to good use. Jamie S. in particular took it upon herself to connect with the family.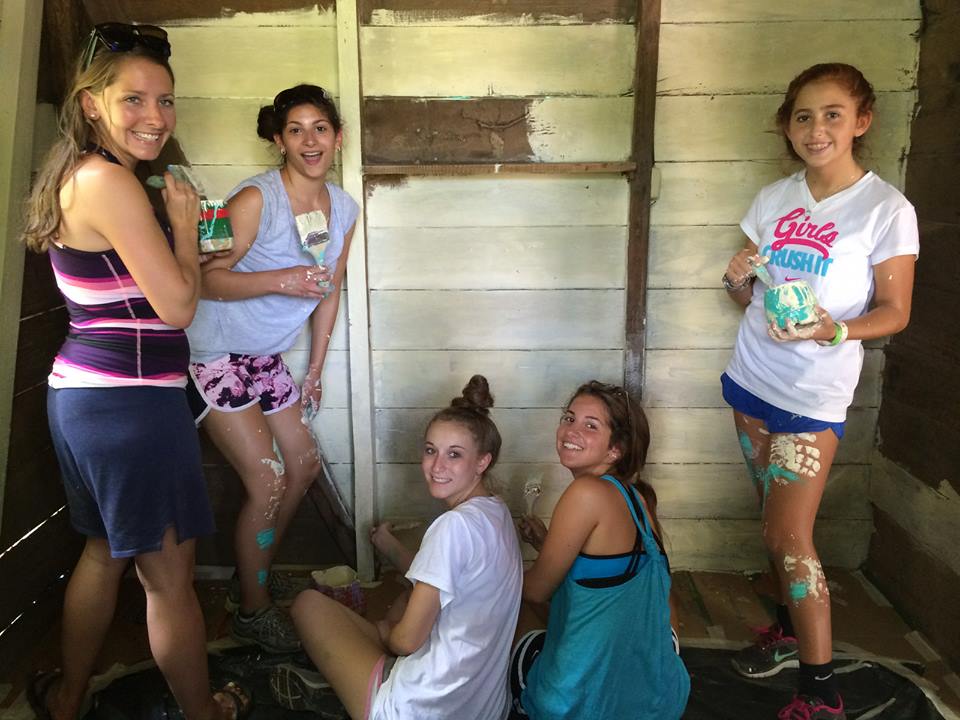 After a hard mornings work, we rewarded ourselves with an afternoon trip to a bodacious beach. Not only did we catch some sunrays, we also swam in some amazing ocean surf. The view was absolute paradise. Throughout the week we bonded over blazing beach sunsets and bonfires.
With the help of our driver Christian, we made our way to Arenal, the tropical volcano jungle getaway. With luck on our side we were able to see the grand volcano during the day and swim in naturally heated hot springs at night. We all enjoyed the warm water and had time to relax in the springs. As the week went on we continued our adventures by rappelling down numerous waterfalls varying from 45 – 185 ft. Everyone conquered the heights and refreshing waters, and had an amazing time. Rachel W. showed her bravery by attempting to rappel with as few push offs as possible on the way down. After drying off and relaxing at the hotel everyone got their game faces on and watched the World Cup gold medal game. Many on our trip wore blue to cheer on Argentina while a few others wore black to show their Deutschland pride. Inspired by the game, we then ventured to a local field to play some soccer ourselves. Ali took charge of her team and with the help of Jacob and Amanda they beat the other side!
When our time in Arenal ran out, we found our way back into the center of the country, San Jose. On the drive we stopped to shop for souvenirs. The traditional woodcarvings and sculptures were a big hit and our group is going to take home some beautiful Costa Rican treasures! Once we reached San Jose, we met and listened to the tales of Gail, a native New Jersey resident who now resides in Costa Rica running the Costa Rican Humanitarian Foundation. Gail explained to us the work we would be doing in the poverty stricken Nicaraguan refugee community called La Carpio. Her powerful story really helped to put into context the importance of community service trips like our own.
The next day we woke up bright and early, eager to start our work in the community. Half of our group started out their day by reading to children and playing board games with them. Despite the language barrier, Hanna came to our rescue as a superstar translator. It was truly awesome being able to hangout and talk to the kids. The other half of our group painted houses and revamped a mural. We even got to start building a new home for a grandmother raising her grandchildren alone due to the recent loss of her son and daughter-in-law. After a delicious lunch provided by the organization we got the chance to hear Gail speak one more time. She gave us a brief lesson on poverty and what we can do to help! Our days are not yet up in La Carpio and we are anxiously awaiting the next adventures that are in store for us!
Until next time!
The Westcoast Blogger