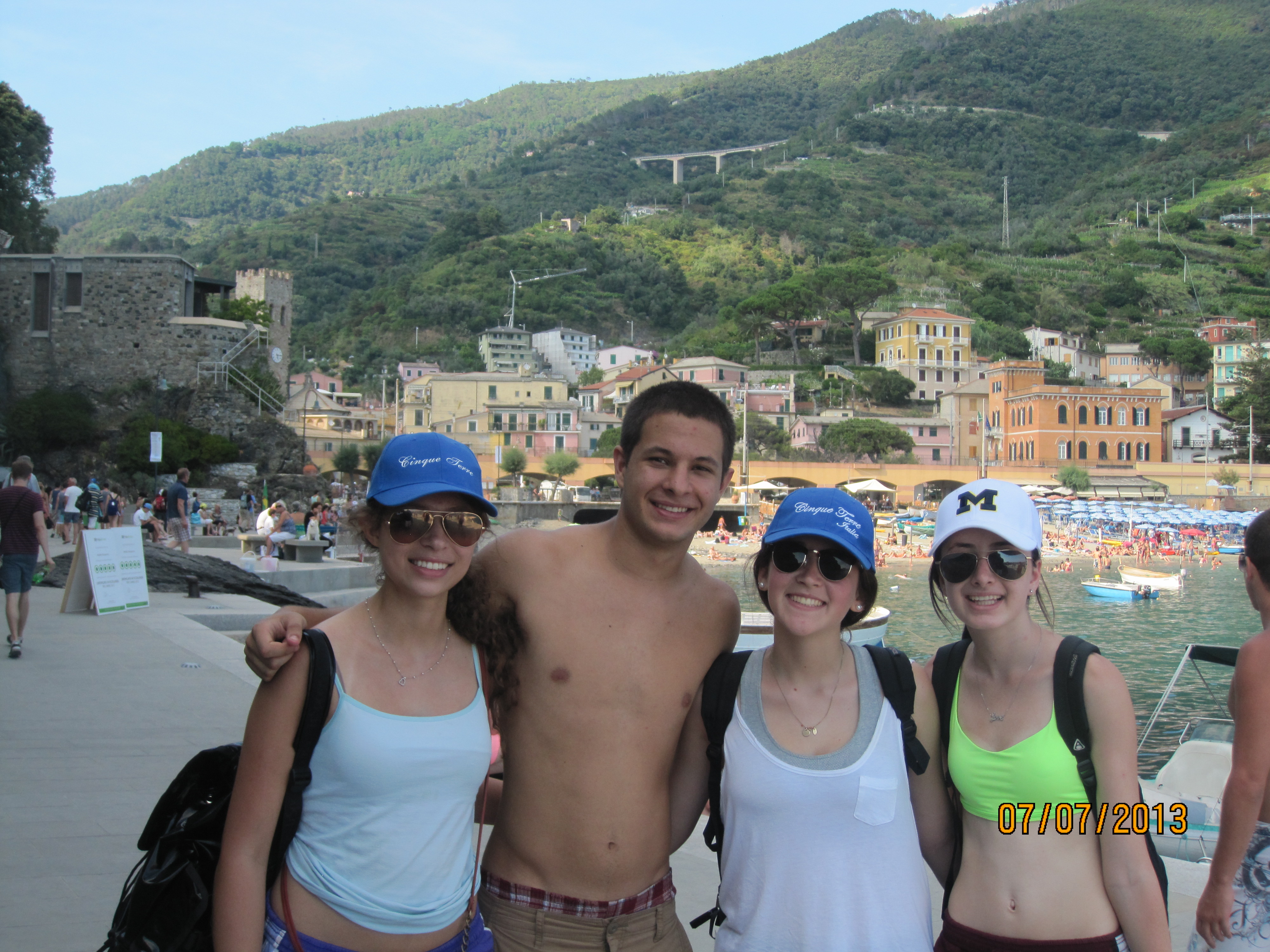 Buongiorno! We're now into our second week here in Florence, and the weekend was very exciting and eventful.
On Friday night, we all went to the famous Space Electronic disco club to unwind after our first week of classes. Everyone had fun and is excited to go back next week! It was a great night to kick off our upcoming weekend of trips through different parts of Italy.
On Saturday morning, after a sleep in, we all visited the Palazzo Pitti and the beautiful Boboli Gardens. It was a great morning of picture snapping and relaxation to start our weekend, though it wasn't all just laying around: Nicole C and Kirya were so excited to be there that they were literally doing backflips on the grass! Everyone was impressed, including a nearby couple who was having a wedding party in the gardens – Kirya and Nicole C ended up in one of their wedding pictures!
After a good amount of time in the palace gardens, we headed out on a bus to the lovely city of Siena, where we all hung out in the beautiful Il Campo (the city square). From there, different students took advantage of a variety of local activities: some climbed the nearby Torre Mangia, some climbed the Duomo of Siena, and some visited the Church of San Domenico. A few students were extra motivated and found time to do more than one thing: Jaclyn, Ryan, Paris, Rebecca, and Amanda G all went to the church and also climbed the tower. Good job, girls! After afternoon activities, we all broke off into dinner groups and sampled the amazing restaurants in the area before heading back to Florence.
Then, on Sunday, we headed out bright and early to the coastal villages of Cinque Terre.  The beaches and hills of Cinque Terre were some of the most beautiful sites we've seen in Italy  thus far, and after a week in the city, the change of pace to beach and the sea was quite welcome. Some students went on a physically challenging and emotionally rewarding hike from Monterosso to nearby Vernazza – props to all the brave hikers! – while others took a leisurely boat ride over and back. Still others decided to take full advantage of the Monterosso beaches and devote themselves solely to a swimming and tanning afternoon (and who can blame them?). After an afternoon of beach, hiking, boating, and roaming, we had group dinners in Monterosso and then took the train and bus back to Florence once again. The bus ride itself was eventful, and even educational: Jordan L, Wyatt, and Griffin gave Charlsie an impressively extensive lesson in European history on the way back!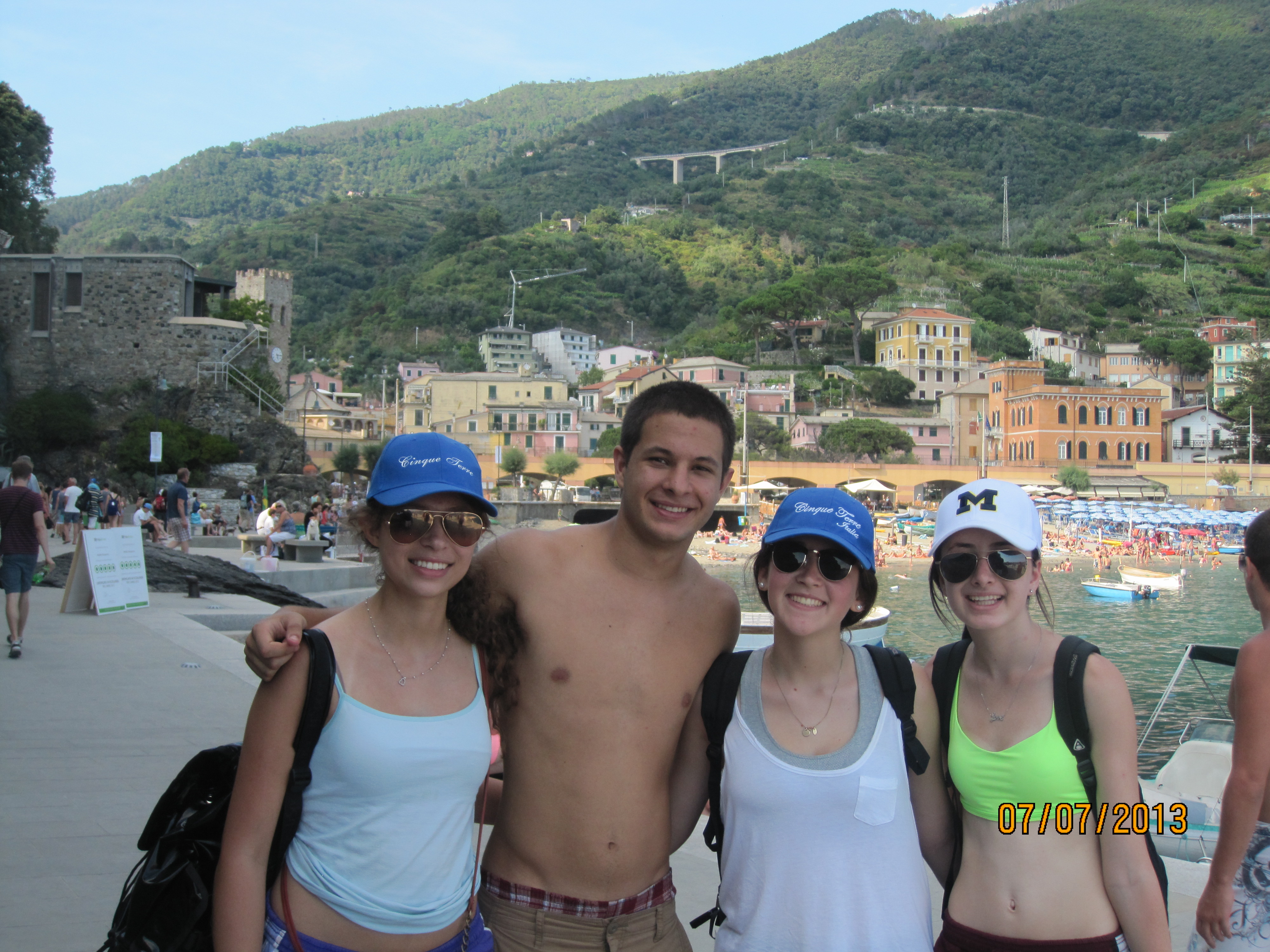 E tutti per oggi! (that's all for today!) Be sure to check out all the Siena and Cinque Terre pictures uploaded to the previous photo album! More updates soon!
Ciao!
The Westcoast Blogger