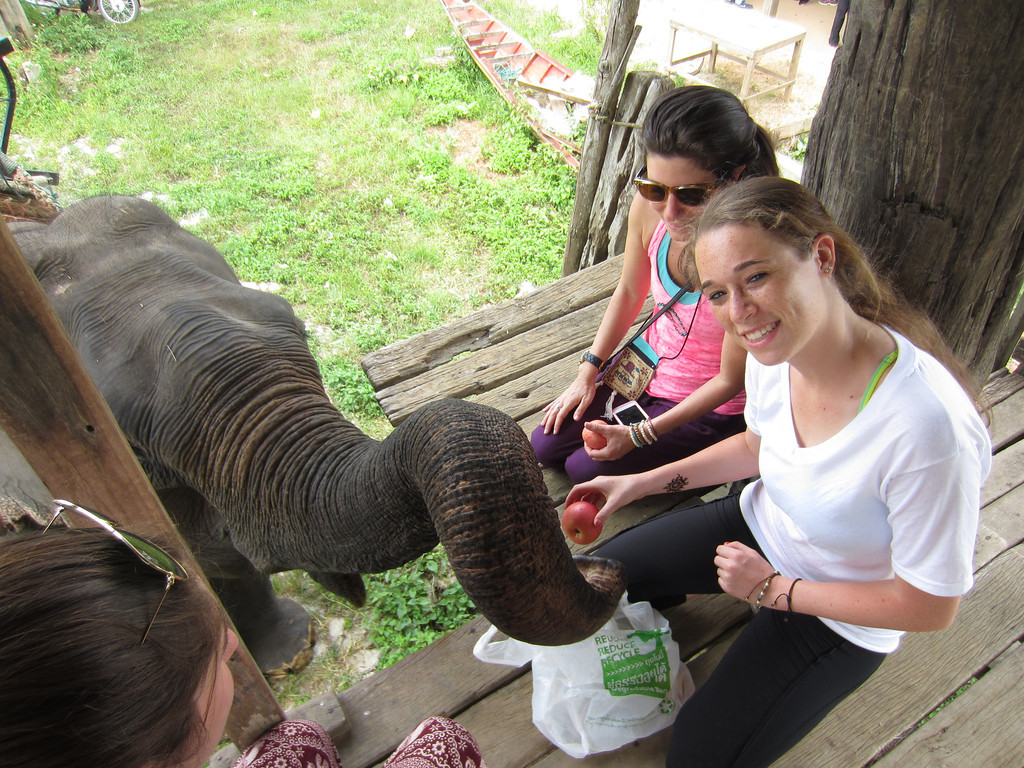 An update of our fanTHAIstic time in Chiang Mai!
We put our newly acquired cooking skills to good use at our Thai cooking class! First, we made a delicious coconut soup. Next up on the menu was a fantastic panang curry. David got to lead the class by showing our group (with assistance from the instructor) how to make sticky rice. Our third course was the famous pad Thai-cooking demonstration by none other than Alexa. Dessert followed: sticky rice and mango: THAIrrific!
The next day we set out to begin our final service project: beautifying the local elementary school. The group spent the day painting the school and teaching English in the classroom.
Phillip, Carter, Andrew, Lizzie, David, Gabby, Daniel and Lola took on the laboring task of repainting the concrete walls enclosing the schools soccer field. The rest of our group happily painted cheerful and colorful murals around the school.
When it came time to teach, our group split up among the grades. Britt, Ashley , Emma, Eric, Andrew and Aliza taught Grade six. Fifth grade was visited by Rachel S, Rachel B, Alexa, Margaux and Sydney. Fourth grade had the opportunity to learn with Sarah, Phillip, Daniel, Carter, Lola and Lizzie. Gabby, Julia, Elizabeth, Lauren and David had a great time teaching second grade.  All trip members agreed that interacting with the students was a trip highlight.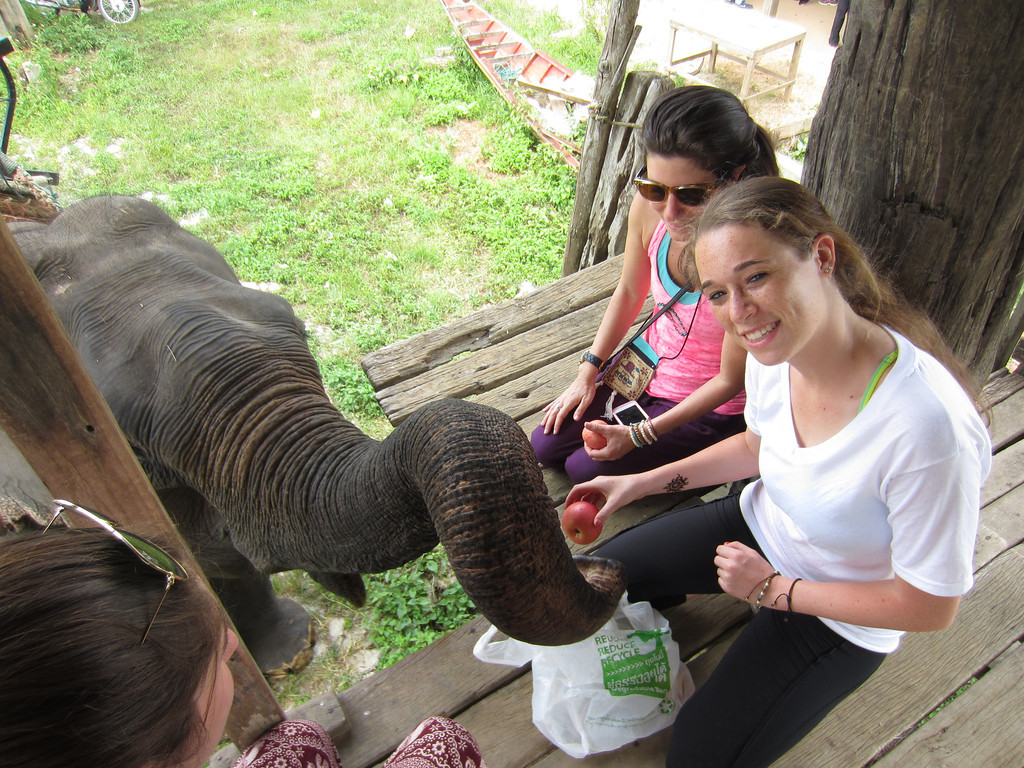 Now that we have completed our service work for the trip, we have realized that truly it was the people of Thailand who serviced us. We have expanded our minds and spirits through these eye opening projects.  Out of it all, we learned that a group, when working together- can make a big difference!
As we enter the last leg of this trip, we look forward to activities such as zip lining, snorkeling, scuba diving and lazy days at the beach. These are privileges that we are now extra thankful for.  Another update to come soon as we take in the paradise of the beautiful beaches of Krabi!
The Westcoast Blogger
Do you want to be part of this community service program? Check out our Thailand trips for students and get ready for the experience of a lifetime with Westcoast Connection.